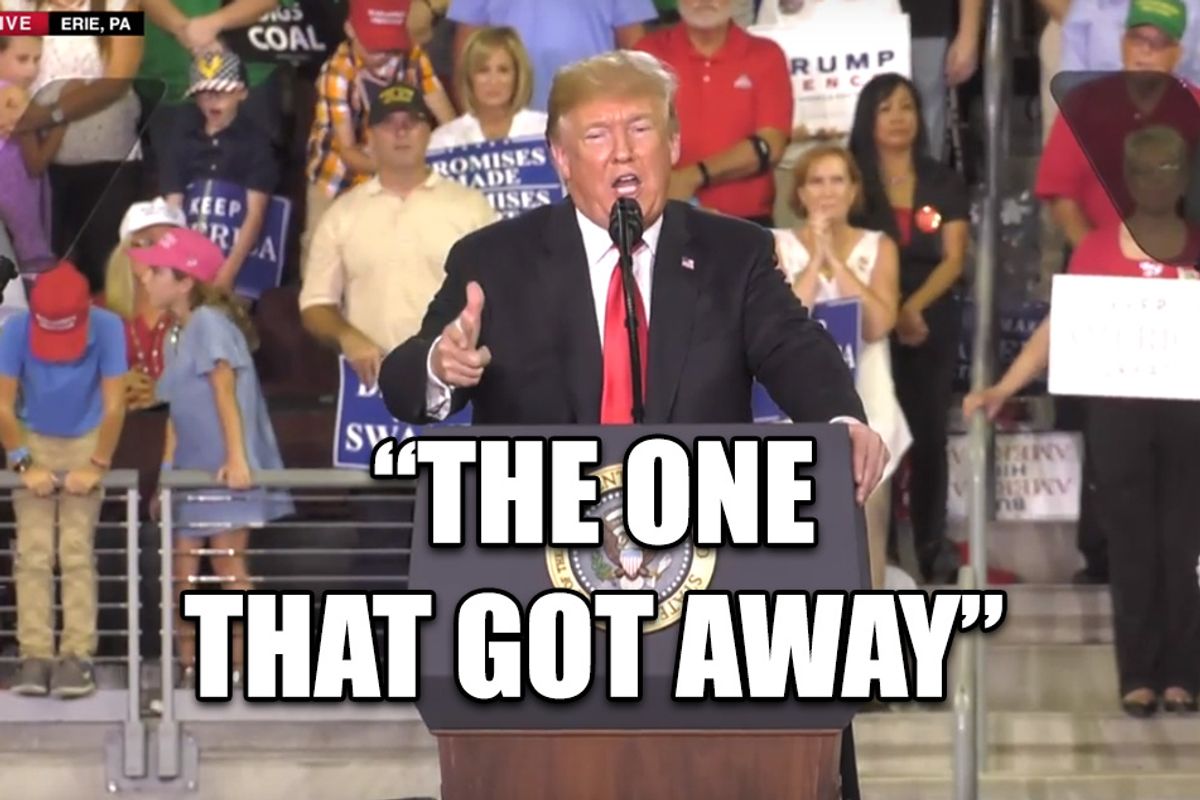 Morning Wonketariat! Here's some of the things we may be talking about today.
---
Multiple intelligence agencies are confirming to WaPo that intelligence intercepts of Saudi Arabian officials show Saudi Crown Prince Mohammed Bin Salman ordered the detention of Saudi journalist Jamal Khashoggi. Several friends of Khashoggi tell WaPo that he feared returning to Saudi Arabia. Early this morning NBC News published screenshots of messages sent to Khashoggi that show he last checked his phone moments before his disappearance in the Saudi embassy in Istanbul.

In the wake of Khashoggi's ALLEGED murder, a bipartisan group of US Senators sent an angry letter to Mike Pompeo asking why the US is selling guns and ammo to the Saudis and the UAE for their genocide threat containment of Yemeni rebels when most of the bombs are killing civilians. The State Department recently released a report that justified the sale by saying ¯\_(ツ)_/¯. In an interview with Fox News, Trump dodged the questions of arms sales by gesturing to his Scrooge McDuck money pool and saying, "A part of that is what we are doing with our defense systems and everybody is wanting them and, frankly, I think that would be a very, very tough pill to swallow for our country."
Members of the Senate Foreign Relations Committee and an Appropriations subcommittee are triggering a provision in the 2016 Magnitsky Act that forces the president to determine if an assassination has occurred against a human rights proponent, potentially triggering sanctions, but many people still think Trump will just "try to sweep all this under the rug."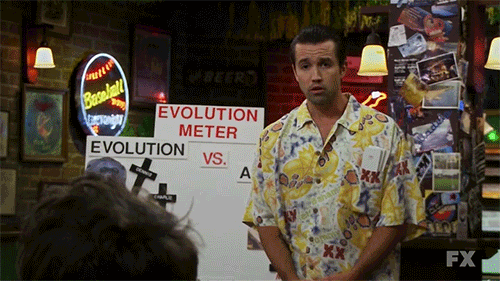 Trump held a rally in Flyover County, Pennsylvania, where he characterized the #MeToo movement as "the person that got away."

Trump rallies have netted such LOW RATINGS that even Fox News has stopped airing them live. With Trump officials bitching at Bill Shine, Fox says this is just business, and Trump's cut-ins are costing primetime ad bucks that Tucker and Hannity can bank.

The New Yorker's Olivia Nuzzi has a batshit interview with the Mad King. This interview is like the ramblings of a elderly stroke patient who is shocked to find out they've got Type 2 diabetes as they inhale the "best french fries in the world" from a Rascal scooter with an Insane Clown Posse license plate.
Global markets jumped off a cliff overnight following a Wall Street retreat from tech stocks that left the DOW falling 831 points yesterday. Analysts point to Trump's idiotic trade war(s) and a fear of rising costs throughout the world, as well as his continued mocking of the Fed and its attempt to control rising inflation.
Rod Rosenstein told the House Freedom crazies to eat a dick after they demanded he appear before the House Judiciary Committee to answer questions about his "joke." Now there's drama in the DOJ as the rank-and-file bicker about ethics.
New reporting shows that Mike Flynn was working with that dead GOP dingbat who tried to pay Russian hackers to steal HER EMAILS. This would be a big deal if the people involved were total morons, and Russians weren't already hacking the DNC.
Former lawyers for Rick Gates, Paul Manafort's former minion, are suing him for a $369,000 bill he hasn't paid off. Welcome to the 99%, rich boy!
Now that Rapey McPrivilege is settled in, Republicans are going back to stacking the lower courts with gay-hatin' judges that pray to The Fountainhead and send children to Trump's baby jails. #MAGA
Sensing that their carefully laid schemes will soon collapse, Republicans have begun painting Democrats as card-carrying socialists, and claiming "Medicare For All" is proof the evil lefties want to send grandma to Sarah Palin's death panels. [Video]
Texas Republican Rep. Pete Sessions is frantically smashing his panic button and begging for help (and money) from DJTJ and Mike Pence in a last ditch attempt to keep people from thinking about his attempt to kill healthcare.
A new conservative poll shows the race between Virginia Republican Rep. Barbara Comstock and Democratic state Sen. Jennifer Wexton to be much closer than previously thought, effectively wiping out the 6-12 point lead Wexton has shown in every other poll.
Some Democrats are trying to remind their supporters not to become overconfident ahead of the elections, with Democratic Rep. Seth Moulton telling McClatchy, "This not just some unstoppable blue wave but rather a lot of tough races that will be hard-fought victories."
Cybersecurity advocates are warning that a West Virginia pilotprogram to vote by an app is ridiculously dangerous, even if it uses the magical "blockchain."
Believe it or not, Taylor Swift telling people to go out and vote created a noticeable spike in voter registration over a 48-hour period. HUH!

After Taylor Swift told people not to vote for crazypants Rep. Marsha Blackburn, Blackburn went on Fox and Friends to say that she would never advocate hitting a woman, and even some of her best friends are women!
Federal authorities arrested a man they say was attempting to detonate a bomb on the National Mall on election day in order to draw attention to the "sortition" conspiracy theory that supposes public officials are chosen at random.
The British Supreme Court has ruled that an Irish gay-hatin' baker doesn't have to make any gay cakes because Jesus once mumbled something about buttsex 2,000 years ago, even though, fact, he didn't.

The WSJ has an interesting yarn on how Putin has spent the last few years brutally murdering any of the exiled oligarchs who might challenge his authority.

During a meeting of the Senate Commerce Committee, Senators railed against the Google+ data breach that exposed the data of tens of people and joined the privacy advocates and tech companies calling for a national privacy standard on the internet.

The Treasury Department has new rules for foreign investors of technology designed to curb Not America from simultaneously getting rich and screwing over US national security.
Thirty-five state AGs are telling the FCC to get off its ass and stop illegally spoofed robocalls.
And here's your morning Nice Time! A BABY ELEPHANT!
Follow Dominic on Twitter and Instagram!
We're 100% ad-free and reader-supported, so consider buying us coffee, or get a subscription!

Dominic Gwinn
Dominic is a broke journalist in Chicago. You can find him in a dirty bar talking to weirdos, or in a gutter taking photos.