News-a-Palooza! Wonkagenda For Thurs., Nov. 21, 2019
popular
November 21, 2019 08:30 AM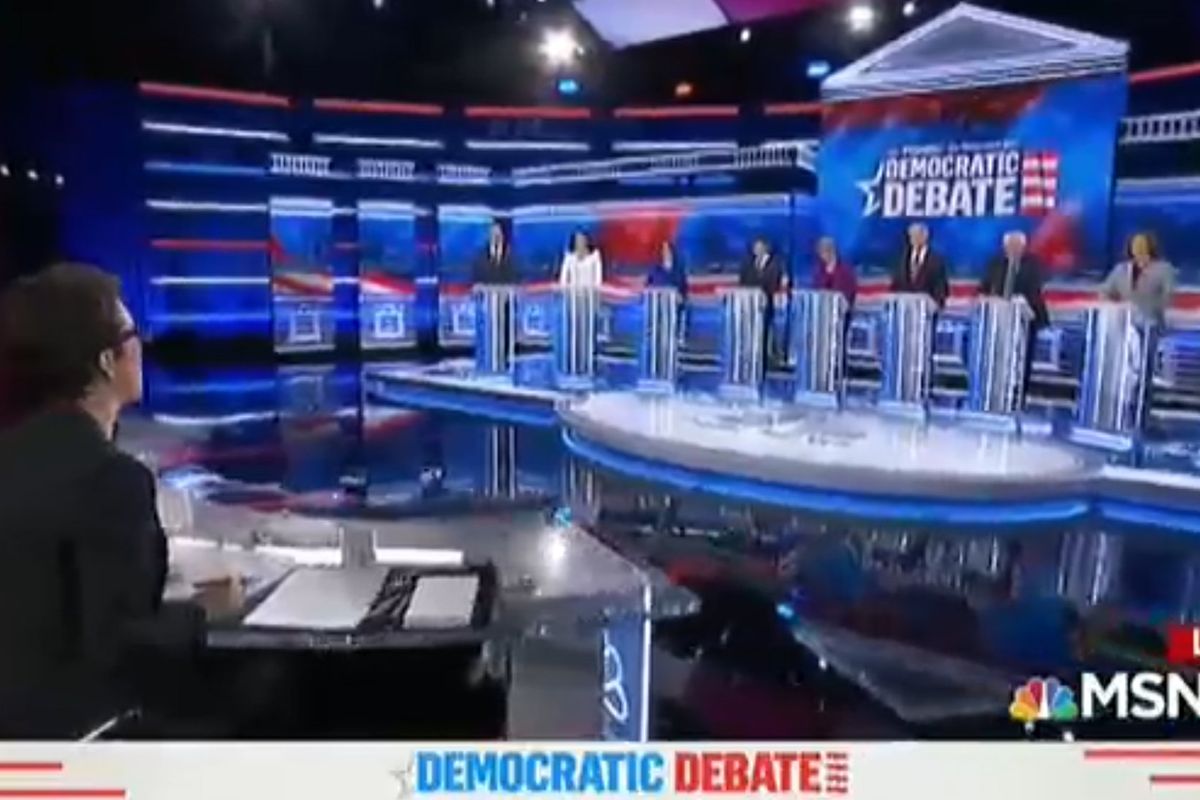 Morning Wonketariat! Here's some of the things we may be talking about today.
---
US ambassador to the EU Gordon Sondland flipped on Trump World yesterday, admitting that there was indeed an attempt to bribe Ukraine with military aid in exchange for dirt on Joe Biden, and everybody in the administration knew about it. Sondland repeatedly embussened Rudy Giuliani, saying he was told to follow Rudy's lead on the Ukrainium One scheme. Later, DOD official Laura Cooper testified that the Ukrainians figured something was up with the aid sometime in late July, the same day Trump leaned on Ukrainian President Volodymyr Zelensky for a "favor."
TODAY's impeachment hearings will feature former White House Europe and Russia expert Fiona Hill, and David Holmes, the embassy official in Kyiv who overheard that LOUD PHONE CALL Gordon Sondland had with Trump. In Hill's earlier testimony, she said that John Bolton referred to the Ukrainium One scandal as Rudy Giuliani's "drug deal," and said he wanted no part in it. This is expected to be the final impeachment hearing (BUCKLE UP, BUCKAROOS!), and the New York Times Editorial Board thinks that's a bad idea since there might be a lot more people who have someone they want to embussen.
Here's Fiona Hill's BLISTERING opening statement.
BONUS: Roll Call has compiled a rough attendance list of House members who decided to show up for the initial closed-door impeachment hearings, and you'll never guess who was skipping class. (SPOILER ALERT: It was the Republicans.)
In their alternate reality, Republicans feel like they're winning the media war on Trump's impeachment. While columnists and talking heads rant on and on about Sondland's "John Dean Moment," Republicans were shitposting edited clips of themselves peddling conspiracy theories on social media and dark corners of the web that further the Ukrainium One conspiracy. The WSJ's editorial board has a dumb thing about how this foreign policy sausage making stuff is gross, but this is just politics as usual (it's not). Trump even got in on the fun yesterday, traipsing around the White House lawn and screaming like he was at a bad theater audition.


LEAKED: President Trump's impeachment hearing audition https://t.co/o122uPh2XV

— The Daily Show (@The Daily Show) 1574277507.0
On top of all the other things happening, the fifth Democratic presidential debate happened last night. If you don't have any time, NPR has some hot takes.The Washington Post notes that Sen. Cory Booker had a good night, knocking Joe Biden for his waffling on legalized weed. Sen. Amy Klobuchar was throwing salad combs at everybody, and aimed several salvos at Mayor Pete Buttigieg. Politico thinks that Butters got a pass despite several other candidates gut checking him on experience. Butters did get in a few savage blows against DINO Rep. Tulsi Gabbard over military intervention and her coddling of dictators.
Federal prosecutors have sent subpoenas to some big donors in Trump's orbit as part of their probe into Rudy Giuliani's chucklefucks.
In an attempt to create yet another distraction from the cascading failure that is his presidency, Trump toured a Mac Pro plant in Texas yesterday and claimed he "opened a major Apple manufacturing plant," but that's just not true. The plant, owned by Flex (not Apple), had been at that location since 2013, and the only facility recently opened by Apple in the US is for white collar gigs in engineering, finance and sales. The Verge notes that Trump went on to lie about how his trade war was helping Apple, when in reality it's made electronics more expensive.
Congress chewed up and spat out medical executive Stephen Hahn, Trump's nominee for the FDA yesterday. Members of the Health Education, Labor, and Pensions Committee roasted him about his stance on vaping, which has become a real hot button for the Trump administration heading into 2020.
New York Democratic Rep. Carolyn Maloney succeeds the late, great Rep. Elijah Cummings as chair of the House Oversight Committee. Roll Call notes there was some question about whether she could effectively slap the committee's ranking Republican, Rep. Jim Jordan, but she ultimately won the backing of several important voices by promoting her work on the ERA, paid family leave, and keeping a citizenship question from the 2020 Census.
Former Massachusets Gov. Deval Patrick held an event at Morehouse College last night. Please clap.

Governor @DevalPatrick was supposed to have an event at Morehouse College tonight. An organizer with the college wh… https://t.co/N52XOgyYBq

— Annie Grayer (@Annie Grayer) 1574299113.0
The Denver Post has a story about how former Colorado Democratic Gov. John Hickenlooper has been using taxpayer money to pay for a fancy lawyer to defend him in an ethics probe. The probe revolves around flights on a private jet owned by a billionaire friend. A spox for Hickenlooper blames a dark money group for the whole thing, saying they're putting "attacks ahead of the facts."
Republicans in Kansas are starting to freak out after Sondland implicated Secretary of State Mike Pompeo in the Ukrainium One scheme yesterday. The party has been leaning on Pompeo to run for Senate for months in fear Kris Kobach, the race-baiting former state secretary, could clench the party's nomination and face a miserable defeat after the DSCC endorsed state Sen. Barbara Bollier, a former Republican who switched sides citing the GOP's lack of morality.
Chris Gibbs, a recovering Republican farmer in Flyover Country, has announced an exploratory committee to challenge Ohio Rep. Jim Jordan, reports the Toledo Blade. Gibbs is no stranger to the cable news circuit, having appeared on CNN and CNBC to talk about how Trump's trade war is killing grain and cattle farmers like himself.
Google announced new rules for political ad targeting, saying it would start banning advertisers from targeting people based on political affiliation and public voter records on its platforms, or from browsing or search history. ReCode 'splains the rules aren't great, but are a step in the right direction (with major 2020 ramifications). [Rules]
Facebook CEO Mark Zuckerberg and Silicon Valley's blood sucking super villain Peter Thiel had a secret dinner at the White House last month. Nobody knows what they talked about, or why the meeting was kept off the books, but Thiel is a mega-MAGA-donor, and Trump's 2020 campaign has poured almost a bajillion Ameros into Facebook's digital ad targeting to counter news of the impeachment hearings. The Washington Post reports the Trump campaign spent $830,000 between Nov. 10 and 17 on Facebook ads, and yesterday it urged Front Row Joes to take up their rusty pitchforks if Facebook changes its ad policies. Facebook's suits have been exceedingly wishy-washy (for them) on restricting the use of micro-targeting, and recently defended the inclusion of far-right publications in its "news" tab.
Amnesty International says Facebook and Google's non-stop data sucking operations have created a persistent threat to privacy that jeopardizes human rights and free expression for billions of people around the world. [Report]

A red panda escaped a French zoo. Officials advise everyone to be on the look out for an adorable red cat-like critter that spends "a good part of the day sleeping in a tree."

Samantha Bee 'splained that Stephen Miller is a dirty, racist garbage monster who should have been "You're Fired" yesterday.

Stephen Miller Is Garbage And Needs To Be Fired Immediately | Full Frontal on TBSwww.youtube.com
And here's your morning Nice Time: IT'S FIONA!

Hippo Fiona Loves Being Sprayed - Cincinnati Zoowww.youtube.com
Follow Dominic on Twitter and Instagram!
We're 100% ad-free and reader-supported, so consider buying us coffee, or get a subscription!
Dominic Gwinn
Dominic is a broke journalist in Chicago. You can find him in a dirty bar talking to weirdos, or in a gutter taking photos.