12 Genius Casseroles You've Never Eaten During Sex! Tabs, Thursday, Feb. 27, 2020
popular
February 27, 2020 08:30 AM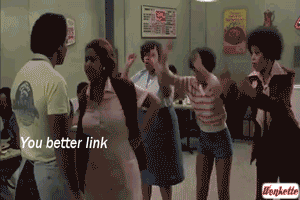 Good morning, it is time for your "tabs" post!
These are actual tabs we have open in our browser, and not just some funnin' where we pretend we have all these tabs open because they are so-called "news." We will never read many of these, but maybe you should!
Hey look, a long-read from The Atlantic called "Trump Is Going To Cheat." Spoiler alert, it is about how he is going to cheat in the 2020 election. (The Atlantic does that "you only get so many free articles" thing, so click wisely!)
Hey look, a nice and cool article by a former Obama speechwriter about what it was like to work for a president who was actually smart, and who had opinions about the speeches dude wrote. It has been open in our tabs for AAAAAAAAGES, but we heard it is lovely!
These are the 25 best songs for testing the bass in your sound system! Do you have a new sound system, or maybe just want to #ThumpTheBass? Use these 25 best songs for that!
Here is a David Frum thing (The Atlantic again) about Timothy Snyder's The Road To Unfreedom. It is from 20-fucking-18. That is how long tabs stay open in our browser. However! Trump's slide into authoritarianism has become a very fast SLIP N SLIDE GAY LUBE RIVER into authoritarianism, and Snyder is the expert. So it's still pertinent. Maybe we'll read that one later! You should read it now!
Here is a list of songs about TRAINS that collectively tell the story of the South, from one of our favorite favorite favorite favorite FAVORITE online publications, The Bitter Southerner. Click on it, and then read everybody else they have ever published, especially their stuff about food.
Speaking of food, MAKE THIS FOOD AND GET IT ALL OVER YOUR MOUTH. It is Chrissy Teigen's veggie tortilla stew, from her first Cravings cookbook. It is easy as shit, sooooooo good, and you will be CRAVING it again and again. And since that recipe is free, we highly recommend that you purchase Teigen's cookbooks for yourself. We have them, and we just fuckin' love 'em.
These are really all the tabs open in our browser. If we ever write this post again, they will be the same tabs, but you won't remember, because why would you.
The end.
Follow Evan Hurst on Twitter RIGHT HERE, DO IT RIGHT HERE!
Wonkette is fully funded by readers like YOU. If you love Wonkette, SUPPORT WONKETTE FINANCIALLY.
Evan Hurst
Evan Hurst is the managing editor of Wonkette, which means he is the boss of you, unless you are Rebecca, who is boss of him. His dog Lula is judging you right now.
Follow him on Twitter RIGHT HERE.