A Children's Treasury Of DC Children Drinking With Cardboard Hillary Clinton
News
December 13, 2013 06:00 PM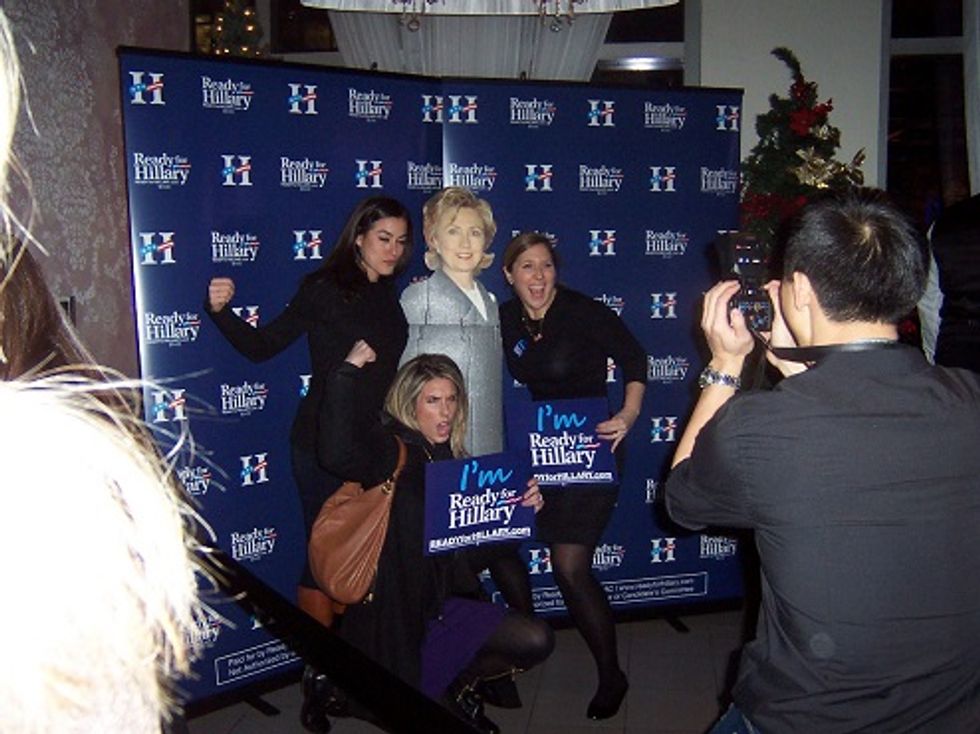 The Ready for Hillary Super PAC, the premier "Draft Hillary" organization, held its DC launch party on Thursday at Look Lounge, a club on 19th and K. Tickets went for $20.16 and the invitation touted an appearance by Tim Ryan, a Democratic congressman from the 13th District of Ohio. The potential candidate appeared poised, but slightly creased.
---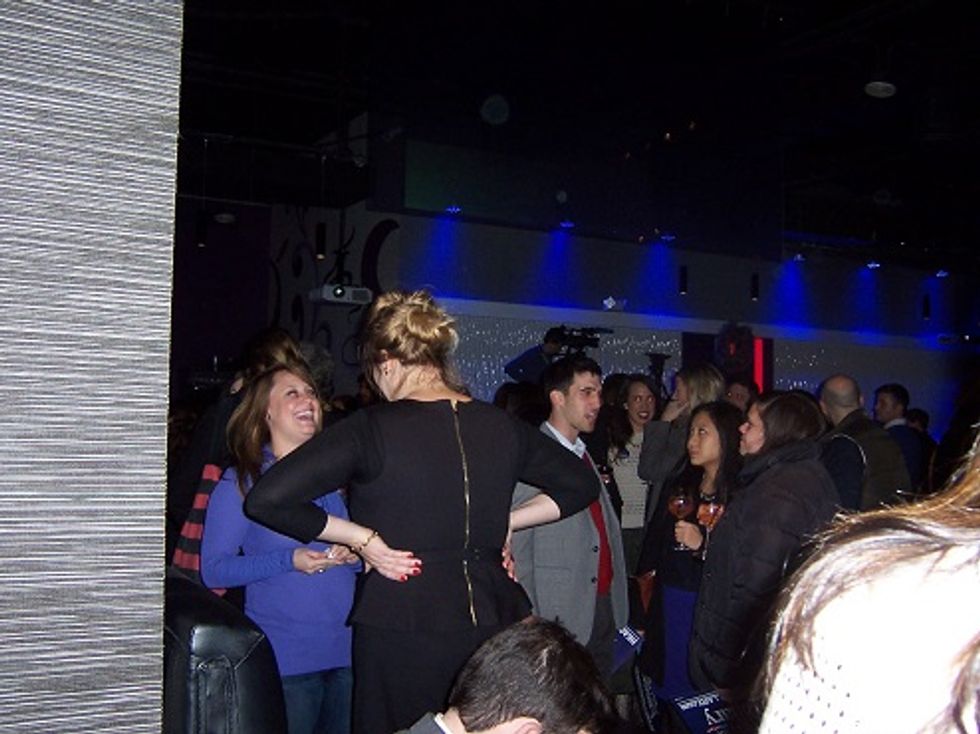 The crowd of a few hundred supporters was brimming with enthusiasm and, for the most part, under 30. Not one bitter PUMA in sight.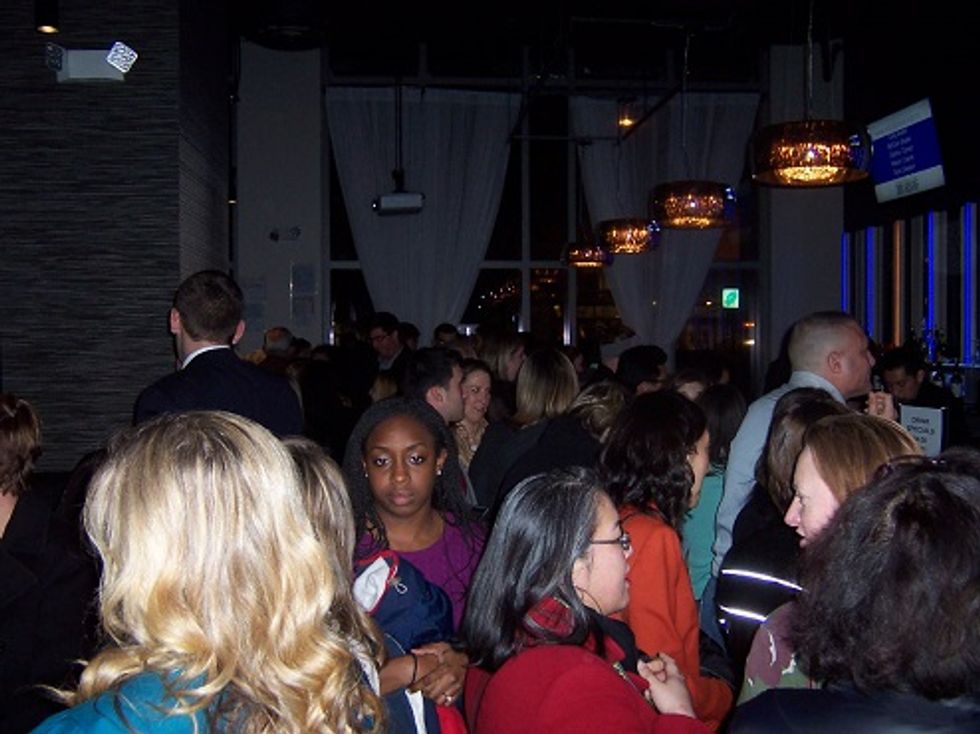 Second only to the bar in popularity was the chance to pose in front of the PAC's backdrop with a Hillary cutout. The draw of Secretary Clinton's two-dimensional likeness was not entirely surprising, given the lustful reaction such an object brought out in Obama's then-speechwriter Jon Favreau back in 2008.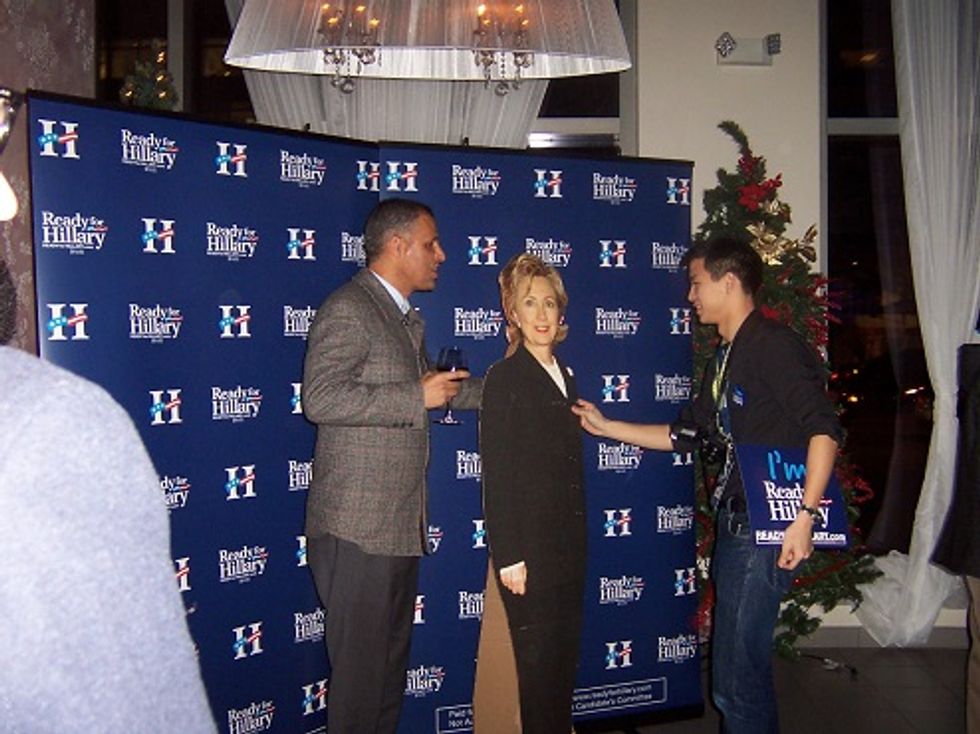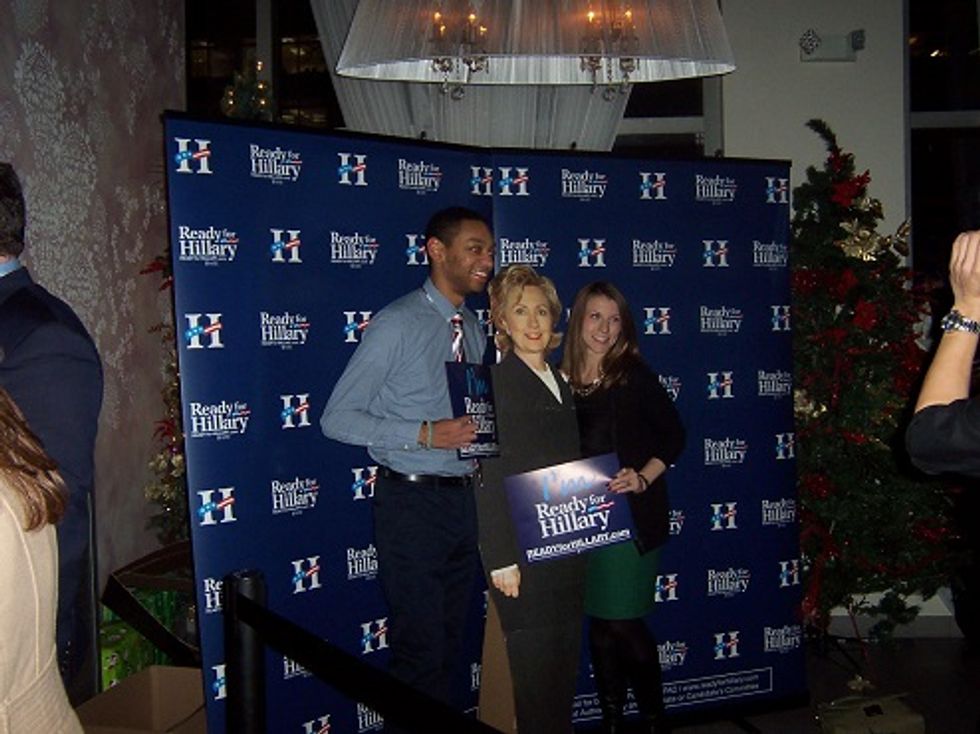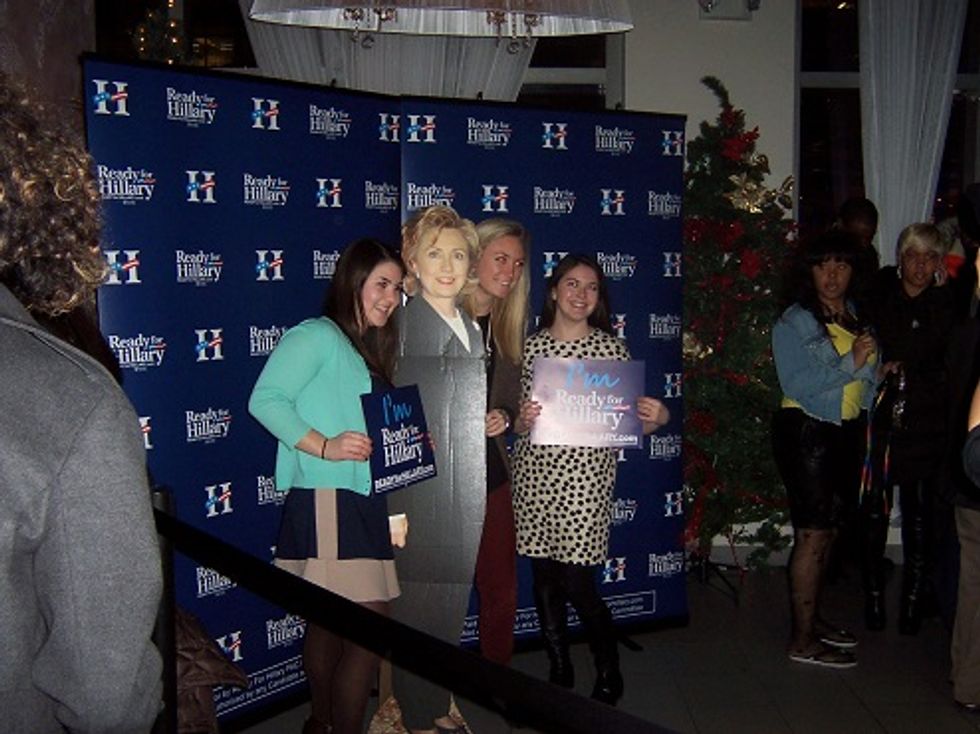 When Hillary took a break from her adoring fans, she was the subject of an intense grilling from your correspondent and Molly Ball from the Atlantic.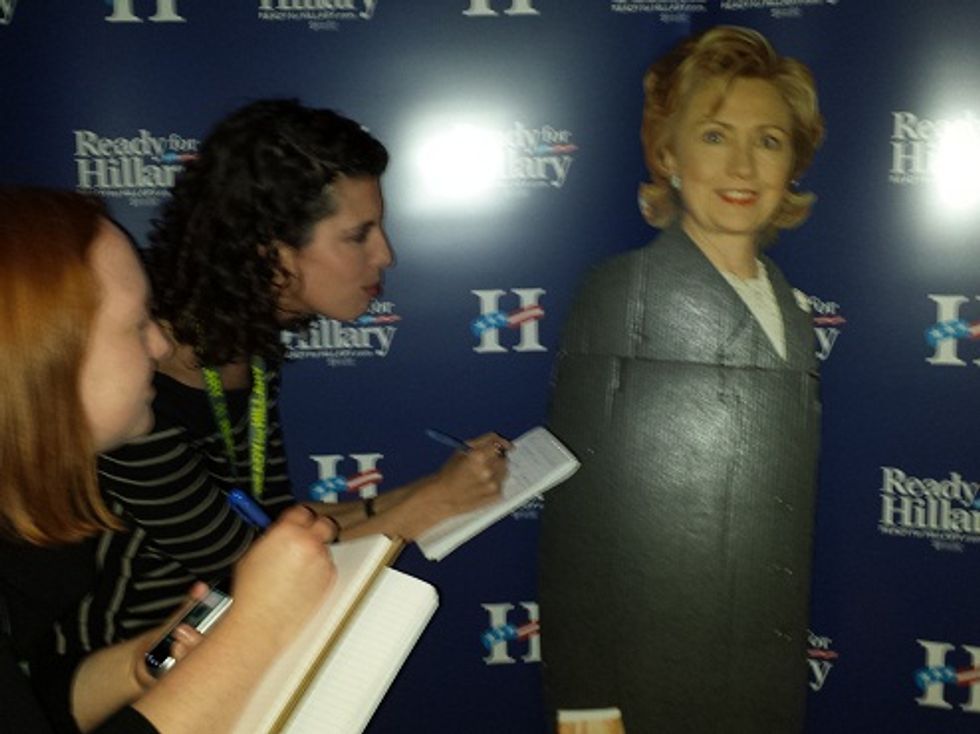 There was a brief program, during which Congressman Ryan said he wanted Hillary's campaign to be "something that ushers in a new era of politics" and political activist and former BET host Jeff Johnson said he didn't need to hold out and see if others were running, because "when you have your first round draft pick, you don't need to wait for anyone else."
They got no argument from Stephanie Powers, the very definition of Ready for Hillary. She was co-chair of Cheshire County, New Hampshire, for Bill Clinton's 1992 primary campaign and went on to work in the Departments of Labor and Education during his presidency. In 2008, Stephanie was in New Hampshire again, marshaling volunteers for Hillary. Now living in Northern Virginia, she might not be as hands-on this time around but will definitely be "writing checks."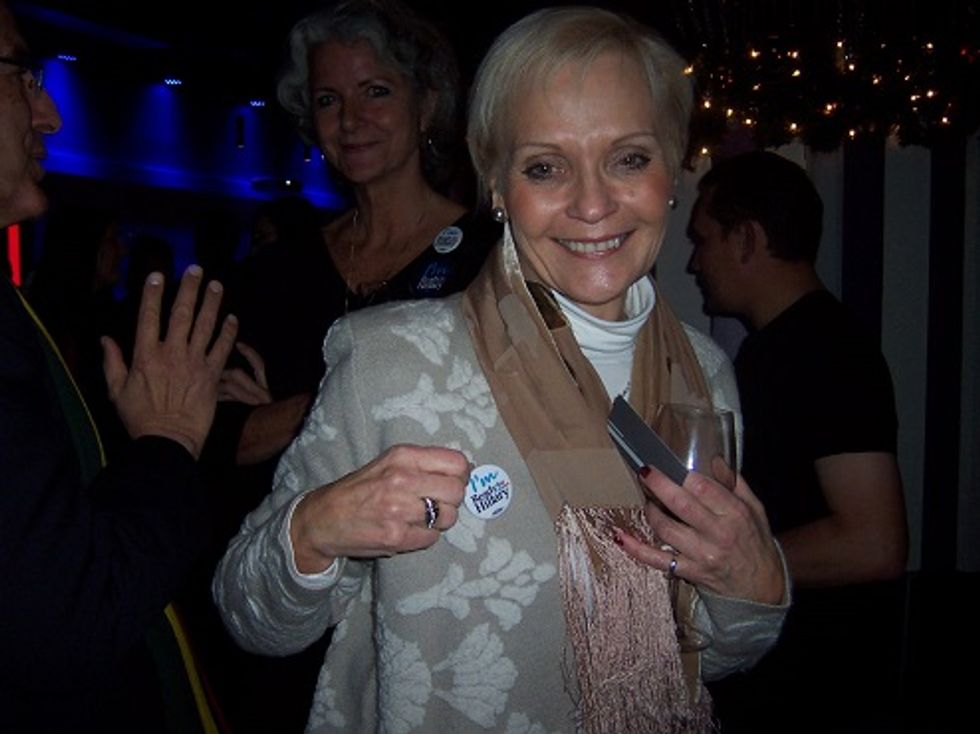 One did not need to be involved with the Clintons in 1992, or even be born much before that, to sign on.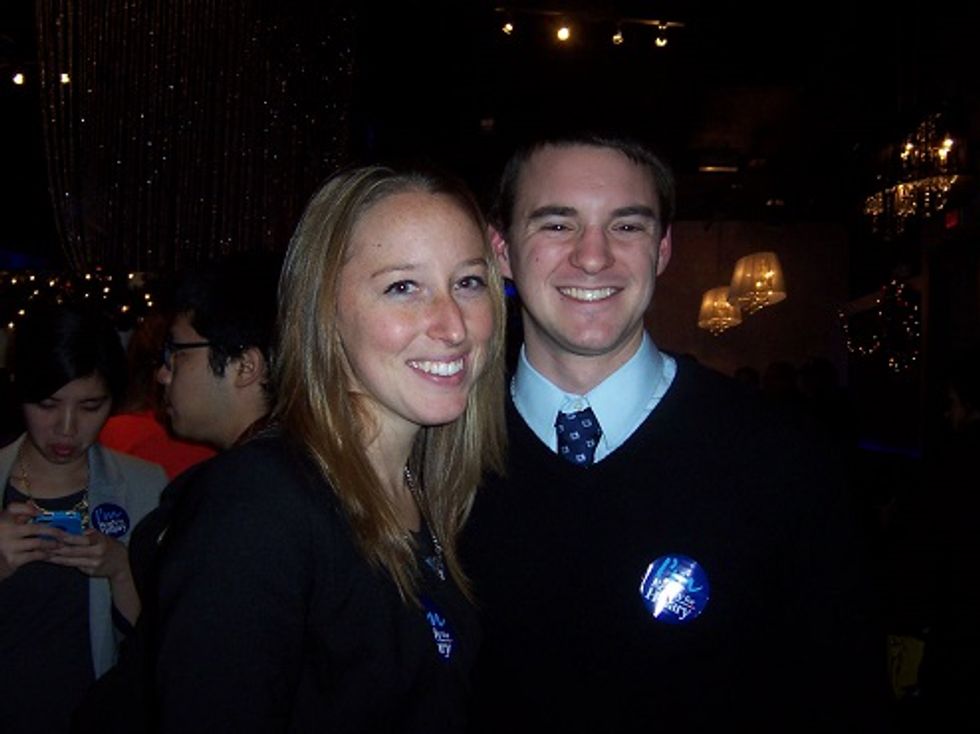 Susana, a young Ready for Hillary volunteer, worked on Obama's 2012 campaign and seemed pleased by the turnout at the launch. She spoke with enthusiasm about the importance of starting early to grow support. If they could keep the momentum going, she said, "I think this will be an incredible campaign."
The party itself seemed to be a smashing success.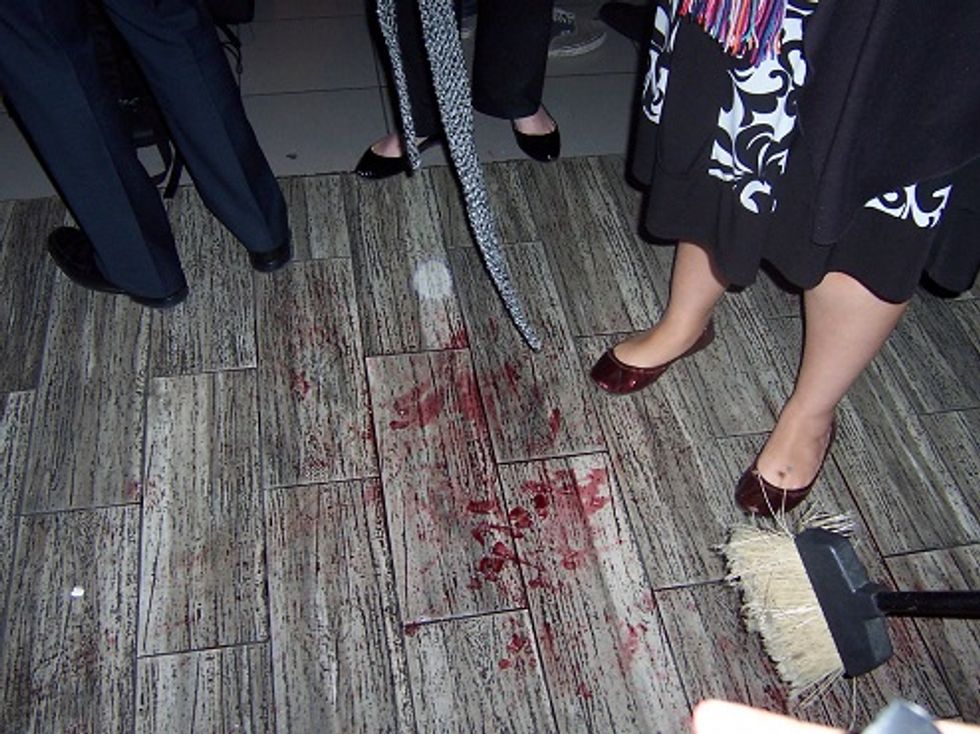 The Hillary fan club could have partied long into the night, but the lounge was booked for a vodka company's promo party at 10. The lights came on and a disembodied voice thanked us for coming and encouraged us to get out, so we dutifully headed to a pre-party for this weekend's hippie conference in the basement bar at Recessions.
See you on the trail!