A Children's Treasury Of Furries At CPAC, Part One
News
February 18, 2010 03:12 PM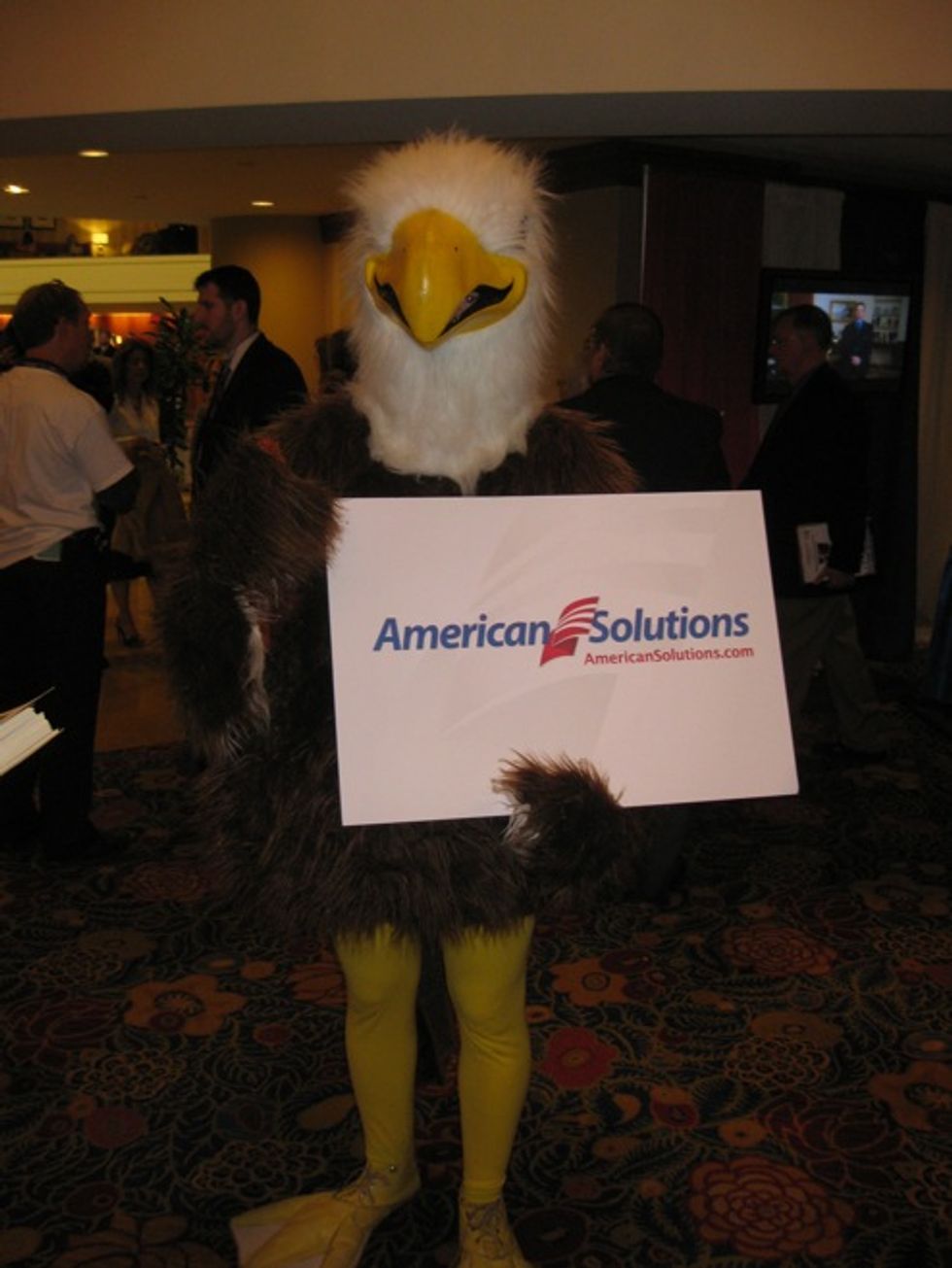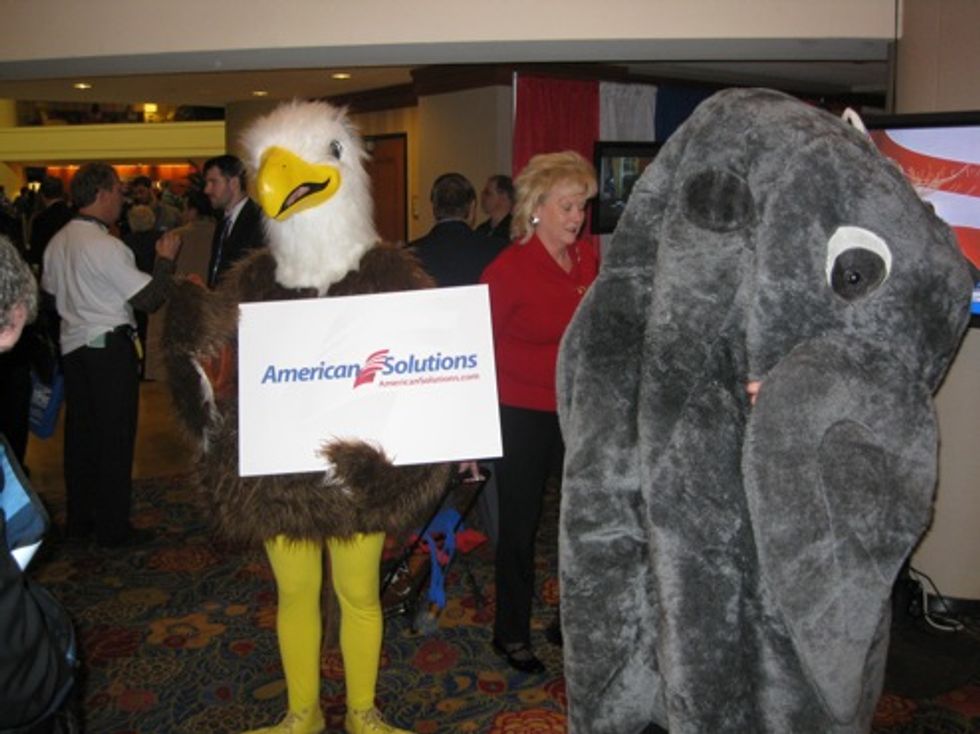 Wonkette's annual CPAC attendee friend Garrett Quinn, who is insane for still going to these things but great for sending us the laffs, has delivered the first batch of terrifying furry photos from Day One. They depict an astroturfing eagle and a monstrous grey squid-elephant walrus fetus that isn't Dick Armey. (Maybe.) Six demerits to each from Mittens, we guess? UPDATE: My god, is it actually Cthulhu??
---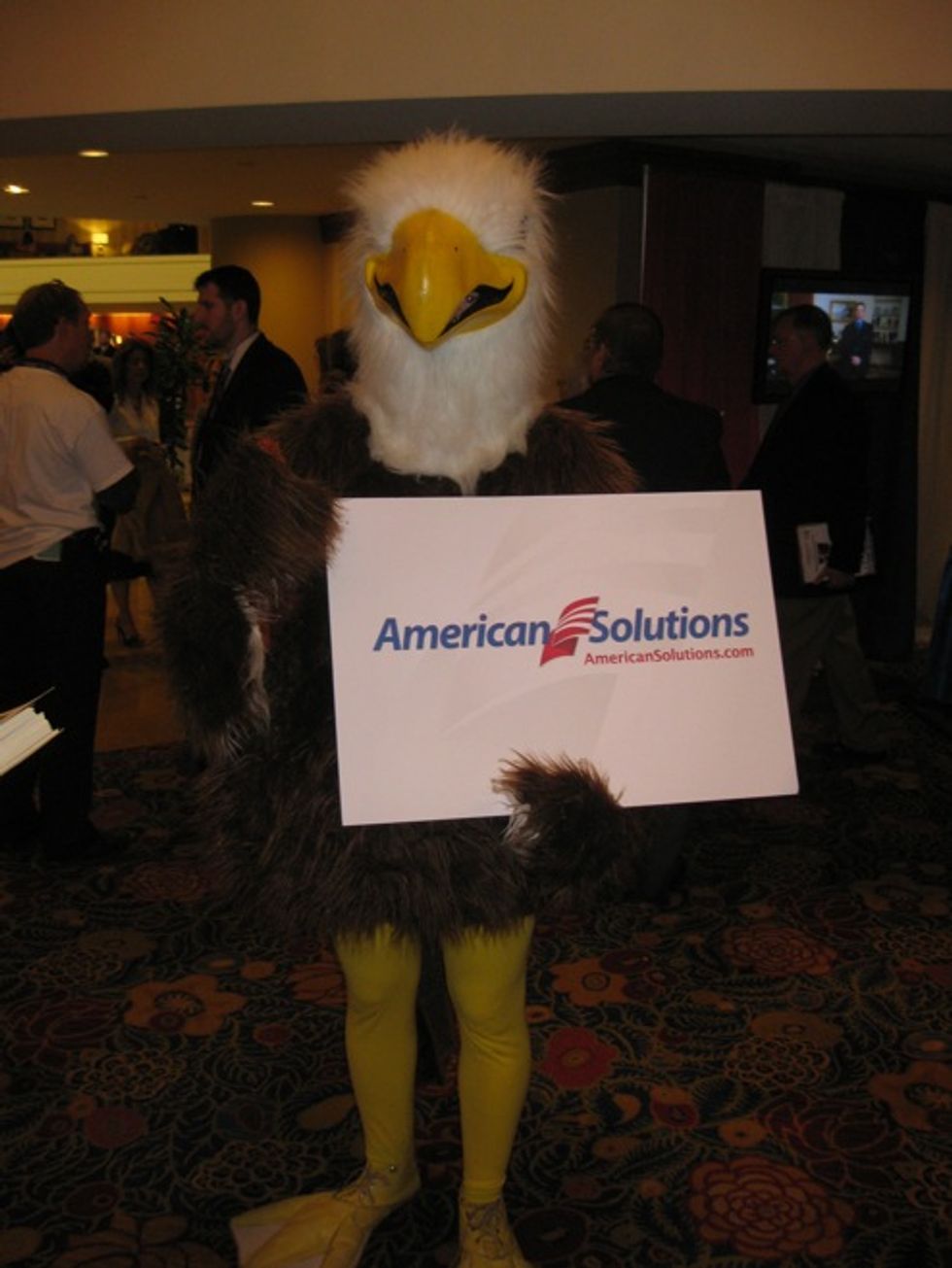 Oh, sorry, this isn't a furry, he isn't even wearing his human costume yet.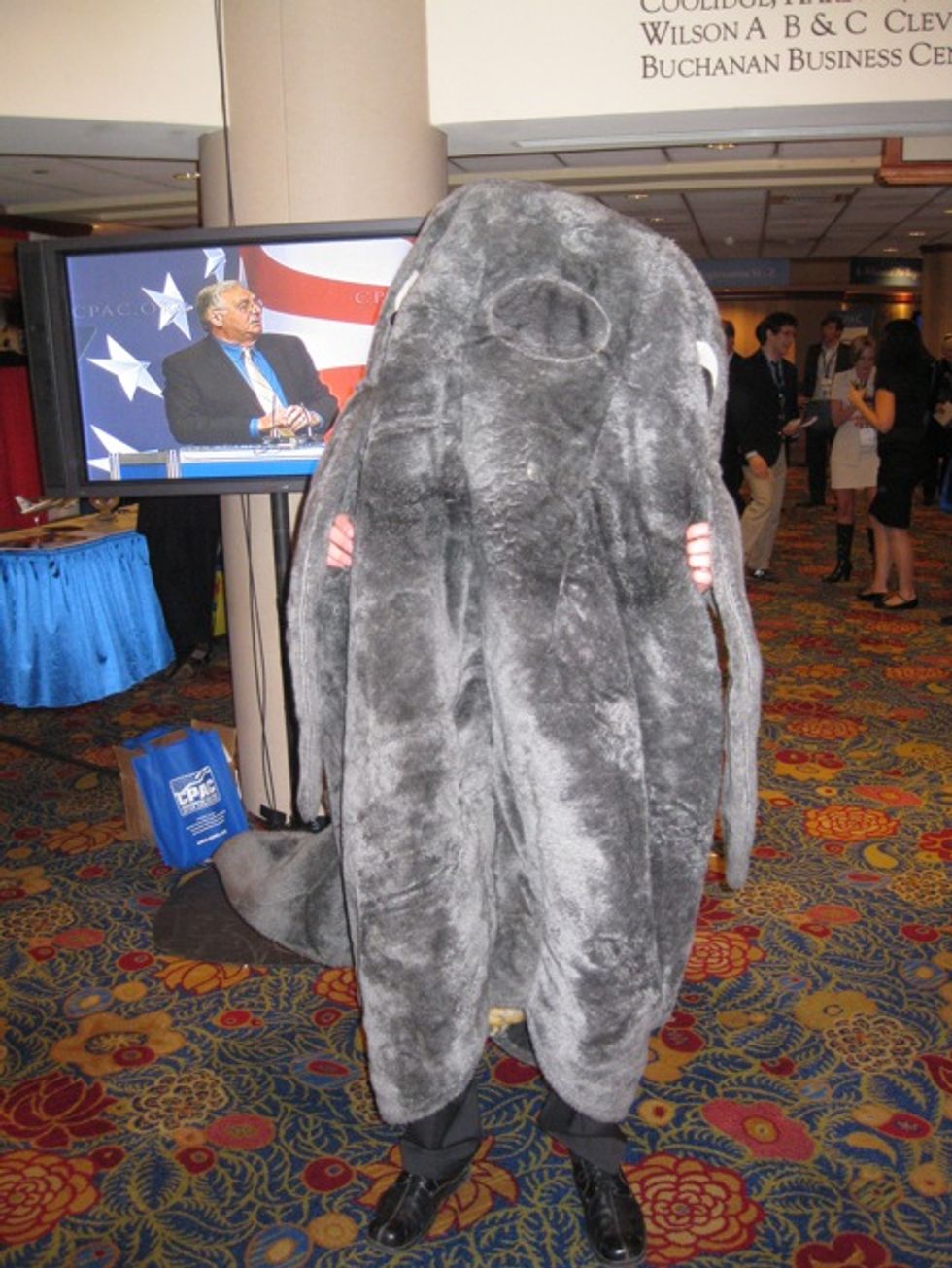 MOAR! FEED MAH MOAR PLASMA CRACKERS!