A Children's Treasury of High Heeled Queens
October 28, 2009 05:12 PM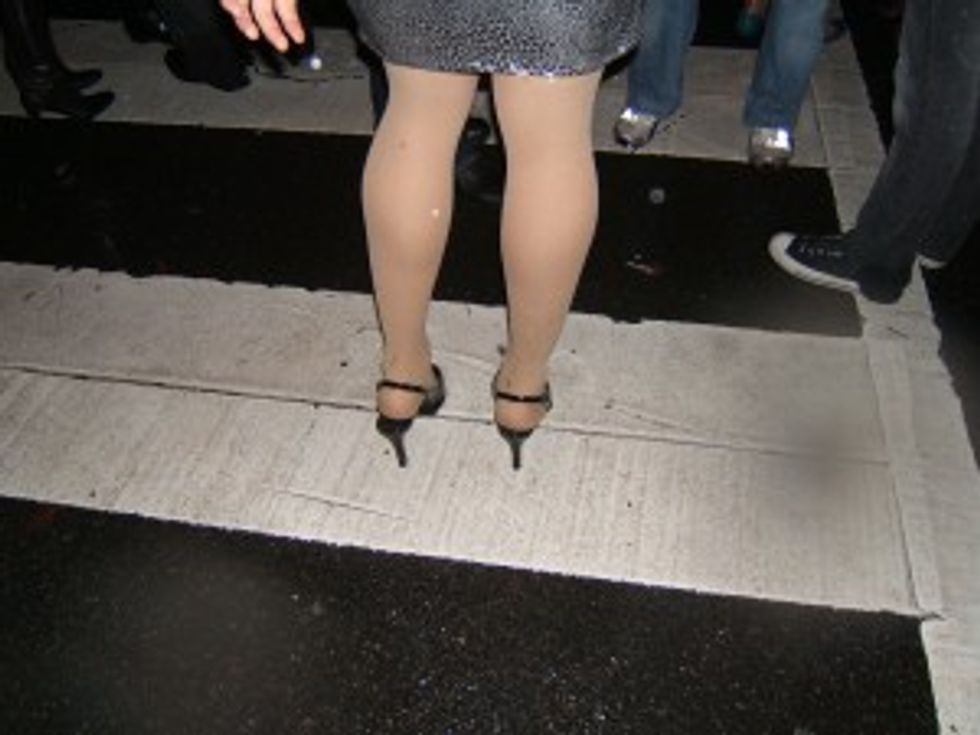 Your Wonkabout braved the elements to go where no Wonkabout (or Wonkette for that matter) has gone before: the Dupont Circle High Heel Race. For one whole minute the drag queens, in all their glory, ran down Pride Street and, despite the rain and the high heels, there were no reported injuries.  A peak at the festivities:
---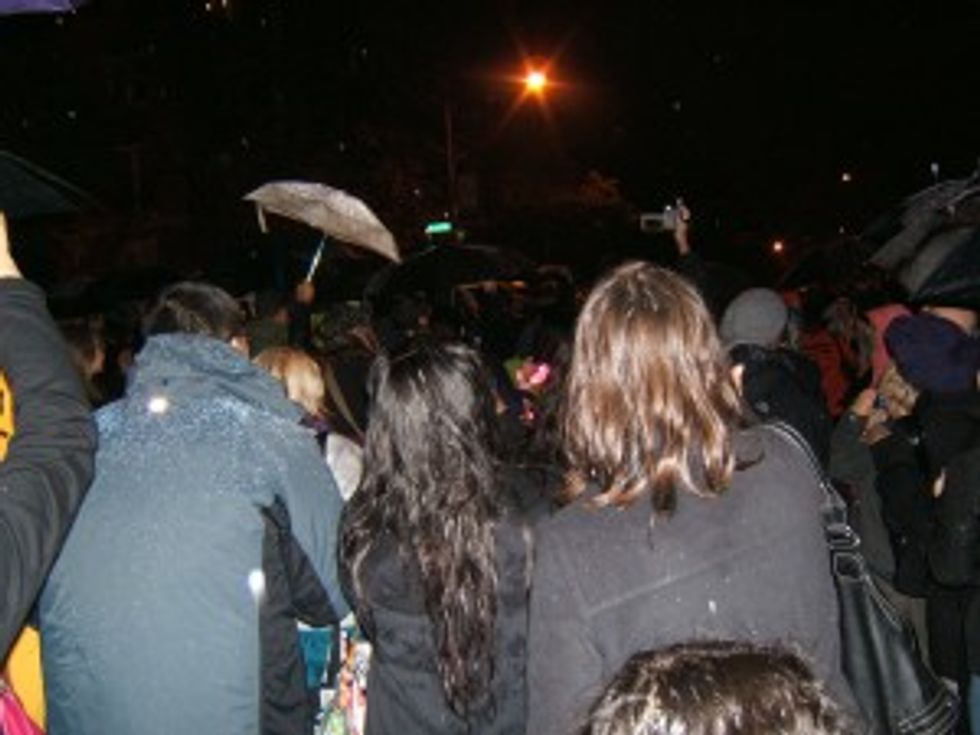 Lots of people, lots of umbrellas and a fear of being trampled by men in heels made it very hard to see who crossed the finish line first.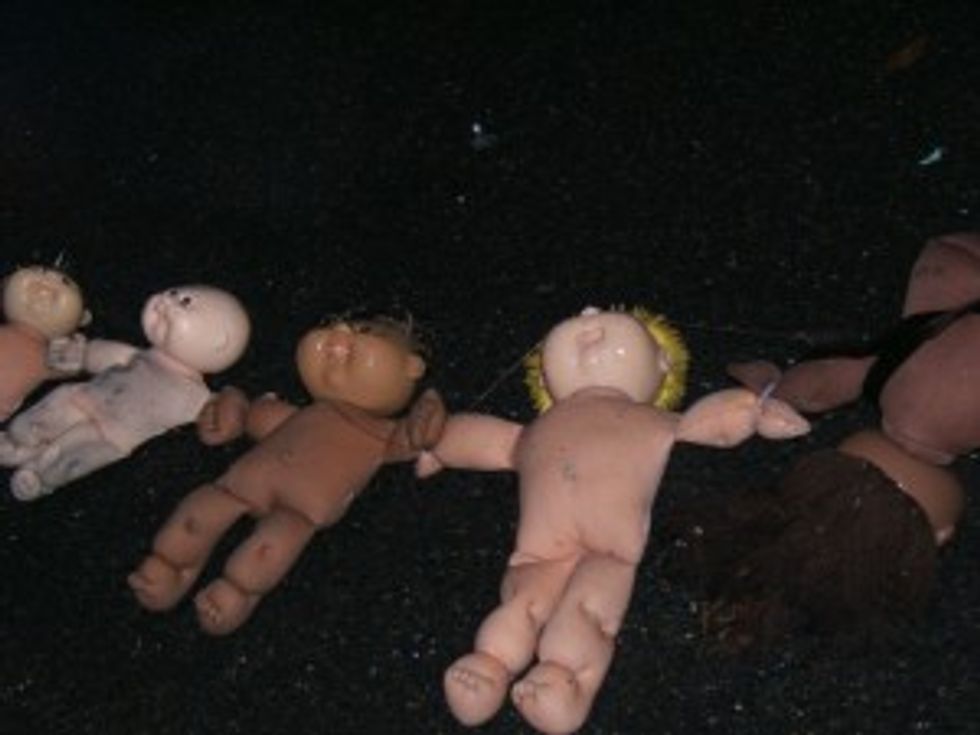 Some nice drag queen even brought her children along for the occasion.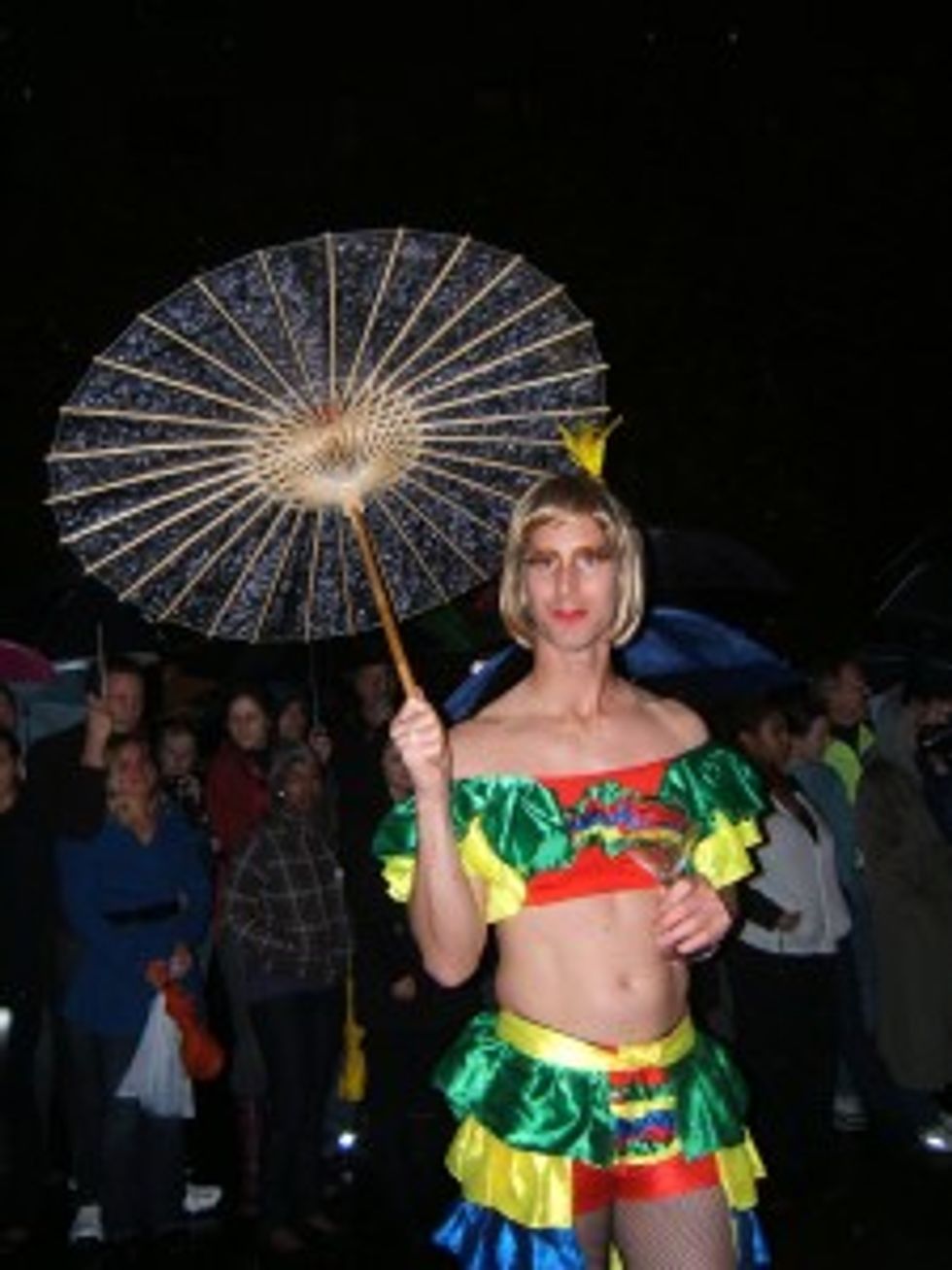 Historical Fact: According to the very reputable Wikipedia, the drag queen race was started 24 years ago for no other reason than man's desire to dress up, wear heels and show skin.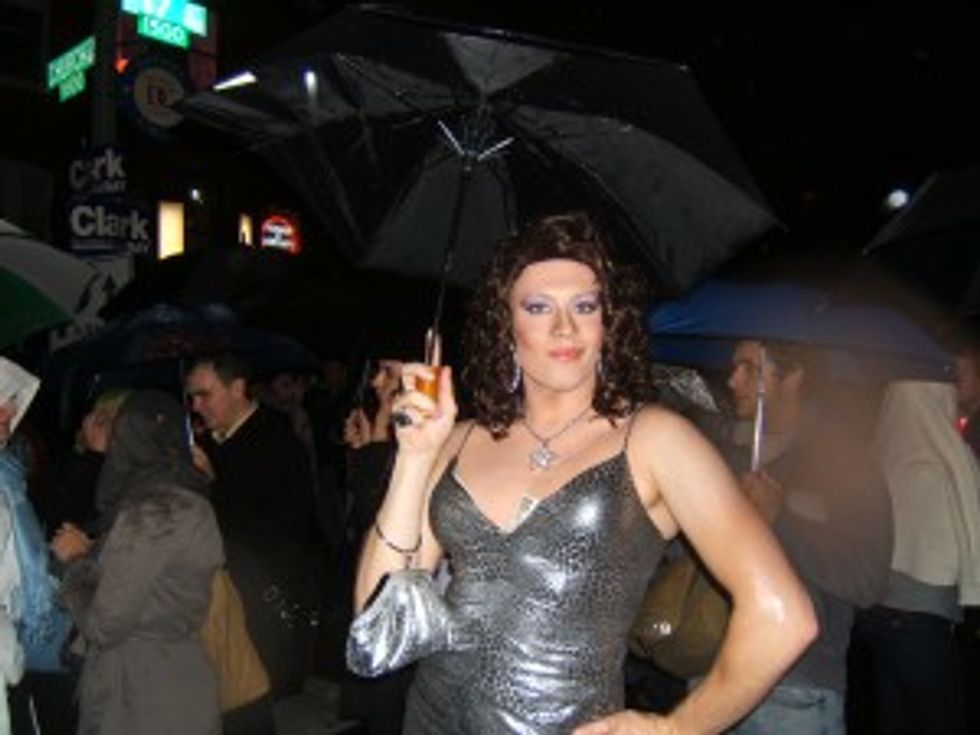 Real or fake?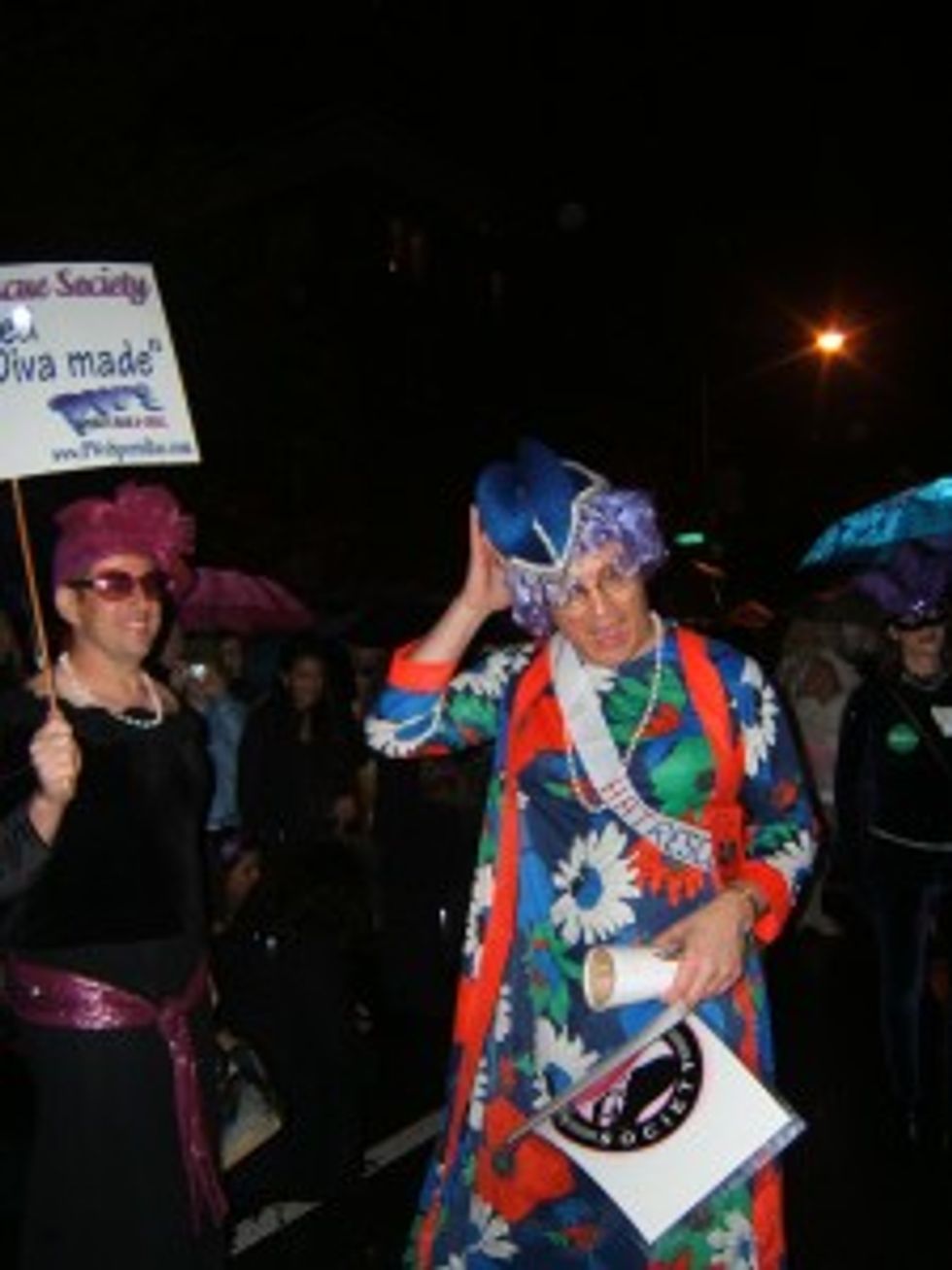 "Top of the morning to ya" drag queen.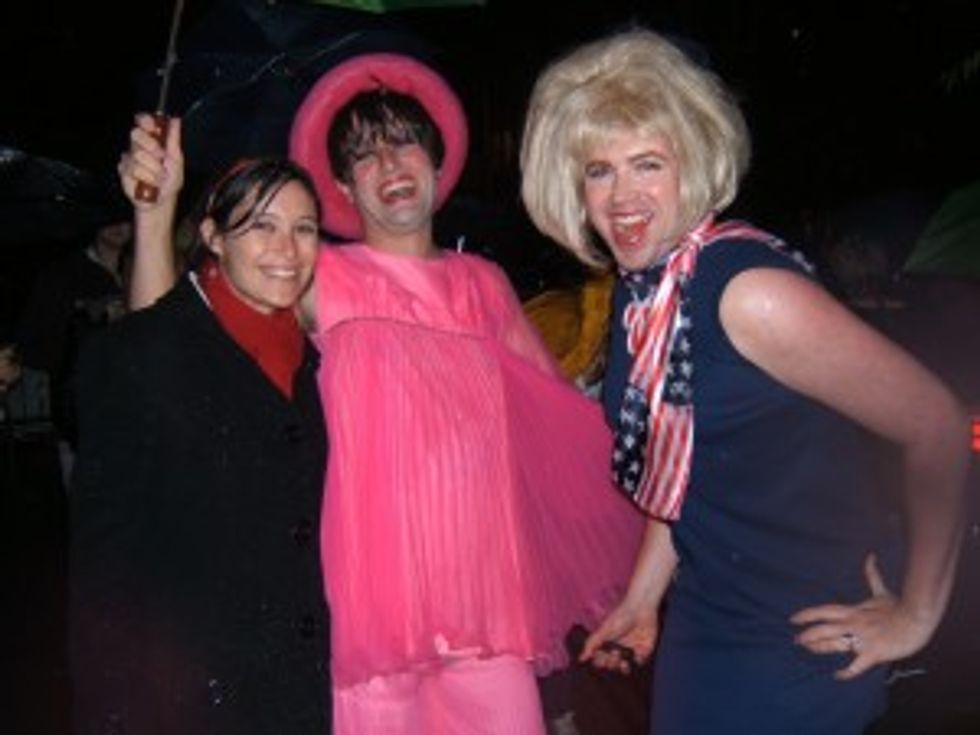 Two fabulous queens and your Wonkabout. Who looks better with the gays, your Wonkabout or Intern Riley?