A Children's Treasury of Mr. Spock Being Unimpressed With U.S. Politics
News
July 29, 2011 02:32 PM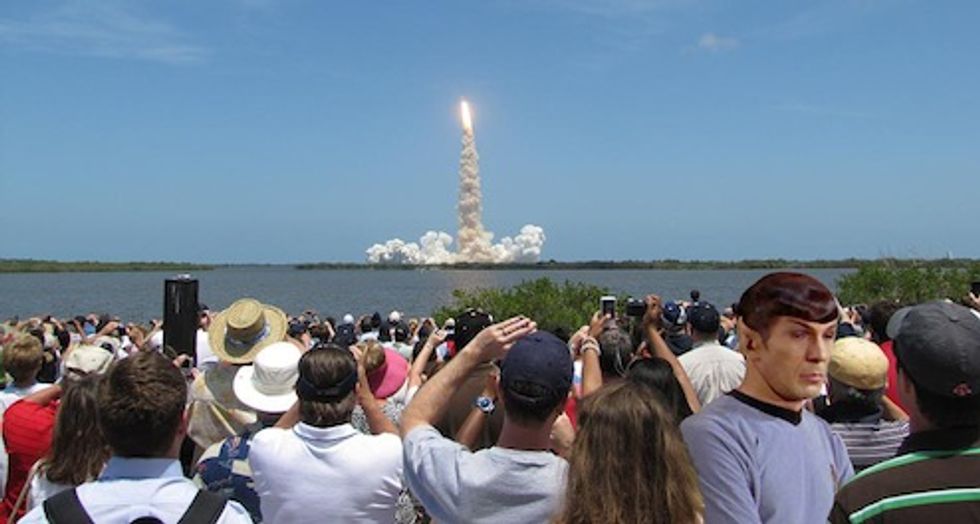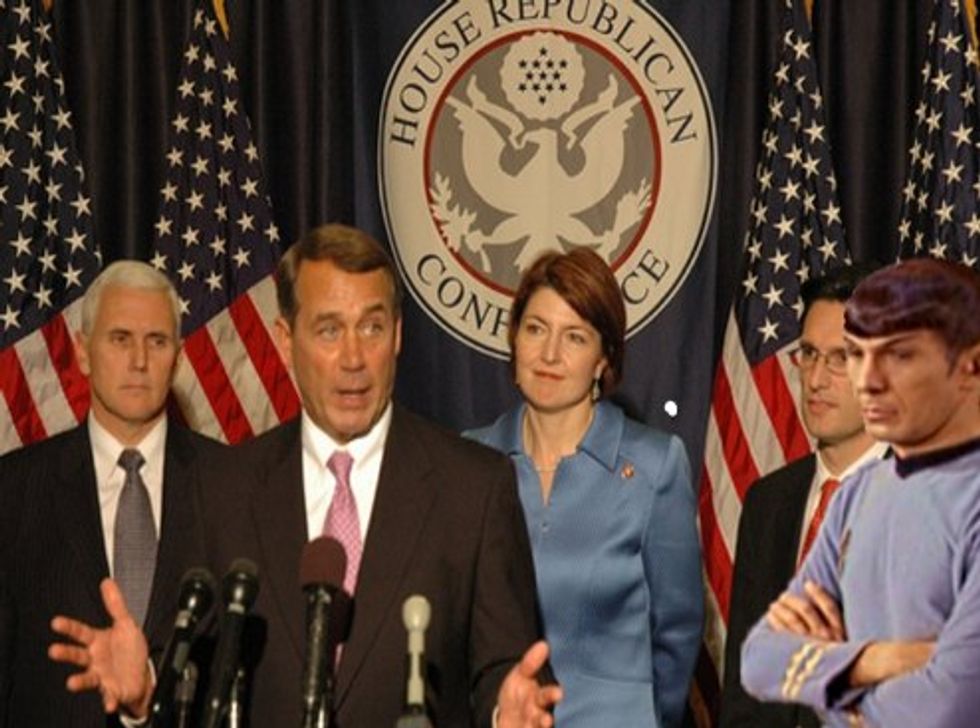 Oh hooray, there is a new Internet Meme, just in time to Make the Internet Laugh Again, during this era of gloom and strife and unspeakable bullshit. Mr. Spock is a demon from the not-actually-popular television melodrama Star Trek, which was a cultural contemporary of the Sid & Marty Kroft show H.R. Pufnstuf and The Velvet Underground and Nico and the comeback presidential campaign of Richard Nixon. It was a time just like now, but without anything memorable. That's why what we have instead of creative culture in the 2010s (social media) has a new fad starring Spock looking unimpressed with whatever anybody is doing -- especially Boehner and Obama and the rest of these Captains of the Titanic.
---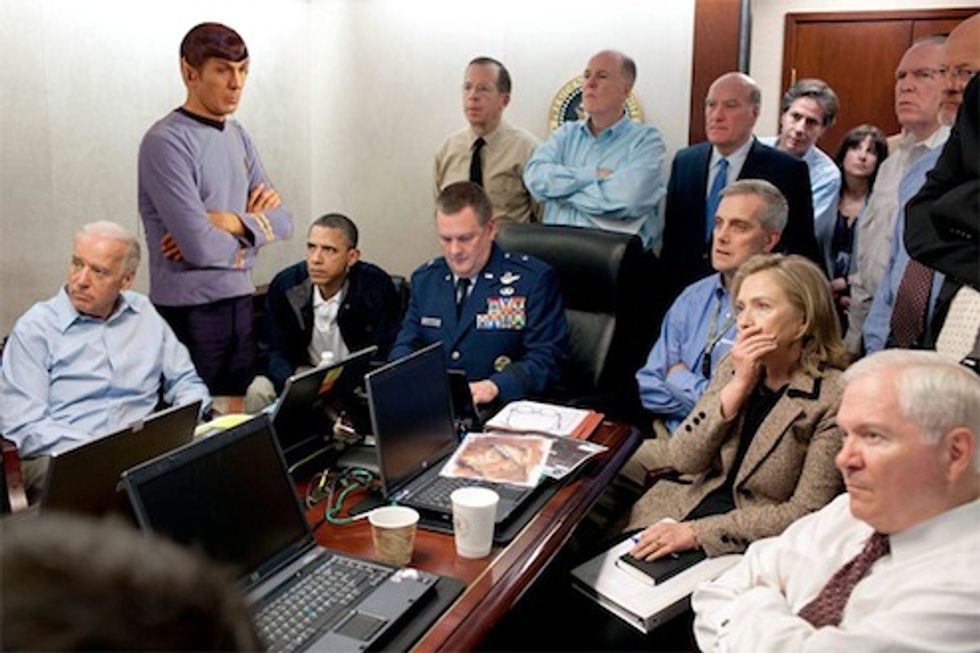 "Illogical," said Mr. Spock. "Alex Jones said Osama bin Laden died in 1999."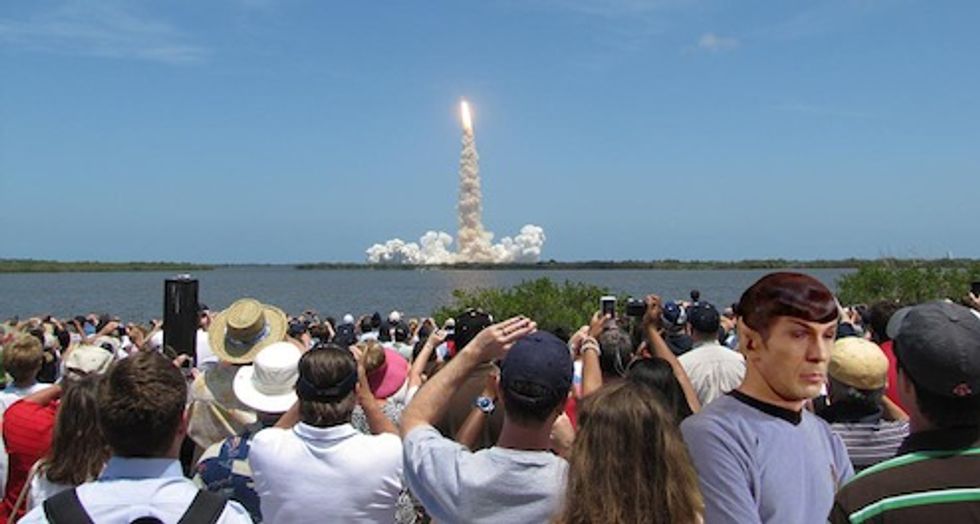 Why would this unpatriotic devil alien not be impressed by the final launch (in 2011) of a series of low-orbit space gliders built in the 1970s?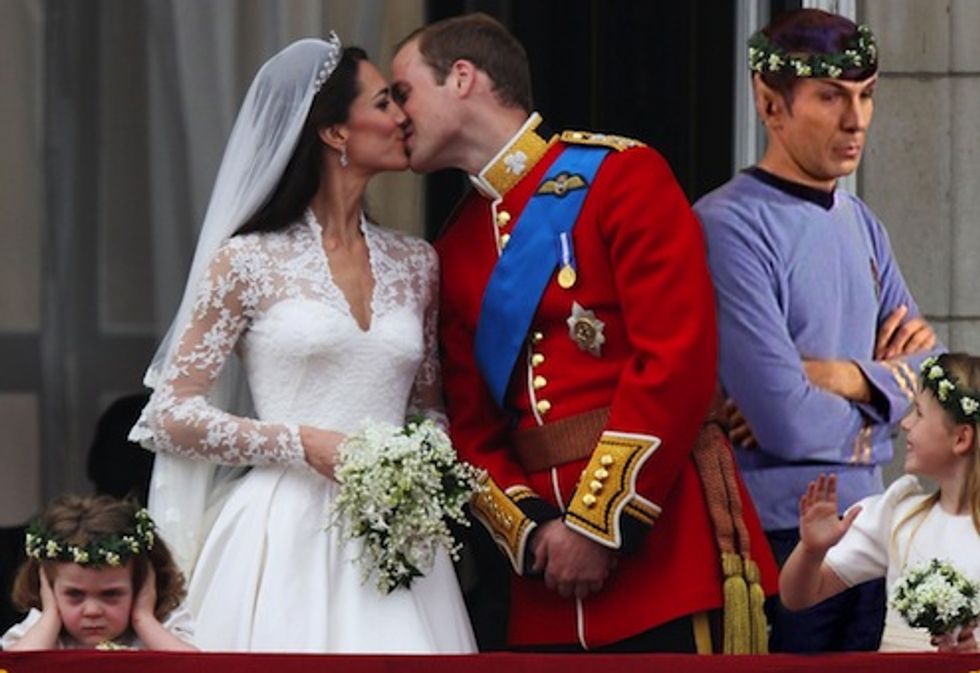 Spock is also unimpressed with those inbred bucktoothed prematurely-balding Germanic "royals" in Merry Olde England. [Tumblr]