A Festival of (Jewish) Books
October 12, 2010 04:04 PM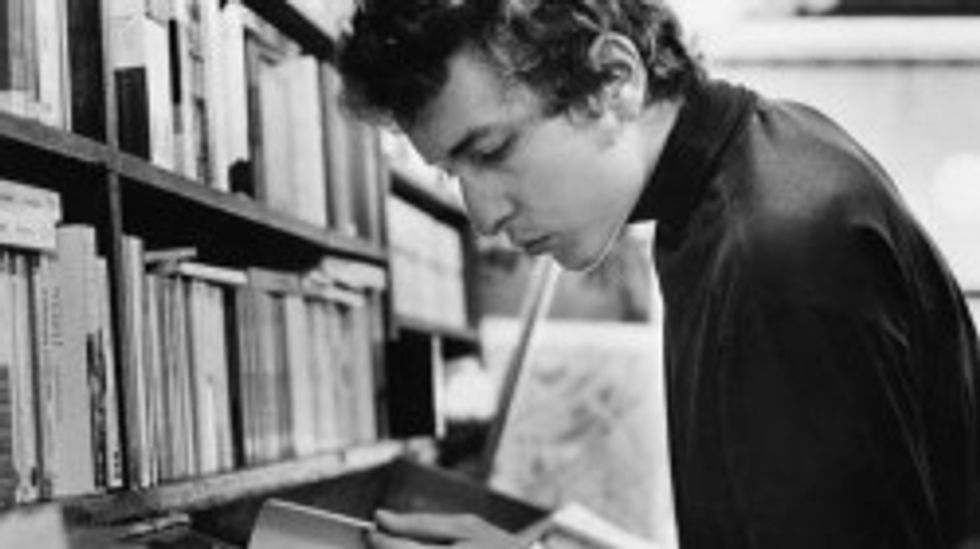 It's important to remember that Jews are more than just a semi-oppressed minority whorun the teevee and whose ranks include crazy homophobes. Yes, Jews also can read and write books, although those books must be either about what it's like to be Jewish or their personal lord and savior, Bob Dylan.
---
Jewish authors will be reading excepts from their books and talking about Jew-y things at the 12th Annual Hyman S. & Freda Bernstein Jewish Literary Festival,October 17-October 27 at the Washington DC Jewish Community Center.
Funny Jewess Sarah Silverman was supposed to read excerpts from her new book at the Festival, but she had to cancel due to an "unforeseen scheduling conflict." The Festival now just consists of a dozen or so not-as-funny-Jews who at least know NOT TO CANCEL on their own kind because that's just not what oppressed minorities do.
These lesser well known Jewish authors are still great, and they will be reading from their books about gay and lesbian Jews, Jews and money, Jew and Arabs (who tend to get along well in literary form and on the big screen), Jews and Bob Dylan, and a pig that wished it were Kosher, grass-fed, and sold at a Farmers Market so it could be roasted and devoured by skinny-jeans wearing hipsters for Shabbos dinner, as this is how Jews teach inclusiveness to small children.
The Festival opens on Sunday with a reception and an event about book that focuses on Jews and immigration. Each events cost between $10 and $25, and admission is discounted for seniors and the under 25 crowd. Same-day tickets may be available for purchase 30 minutes before the event.
You don't have to be Jewish to enjoy books written by Jews about Jews and then read aloud by Jews. Or maybe you do. But the event is open to anyone (but Rick Sanchez) who feels like listening to the sound of Jewish voices.
Hyman S. & Freda Bernstein Jewish Literary Festival, October 17-27, 2010 at the Washington DC JCC