A Guided Tour Of Obama's Elitist New Designer Clothing Boutique
News
September 16, 2008 05:23 PM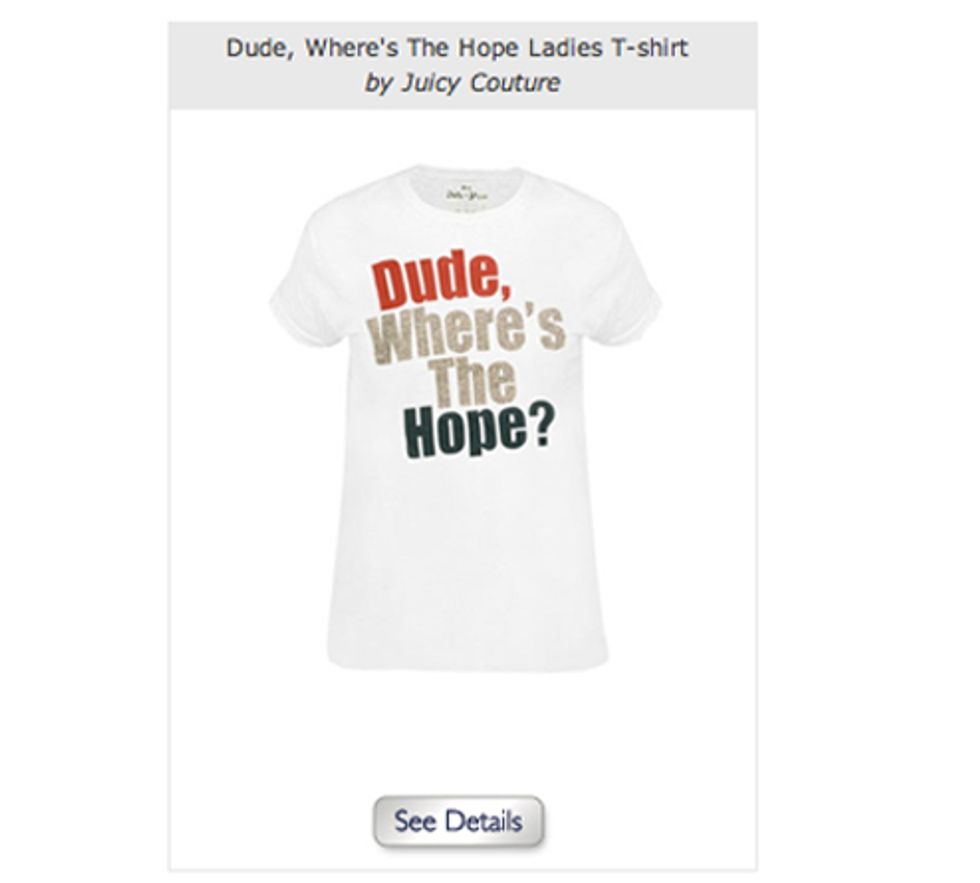 The right wing hasn't been able to fully brand Obama as a GAY yet, as they did to John Kerry (Gay Trademark: being French) and Al Gore (Gay Trademark: fucking dudes). But Obama's trying to help them out with his new online store section called "Runway to Change," which features fancy clothes from elitist fashion designers that you can buy for only... uh oh, they don't even list the prices on the front page! What is this, RUSSIA? Never a good sign, like when you want to order lobster at a rich person's restaurant and the menu says "Market Price," which is a plutocrat's term for "go away, rat hobo."
---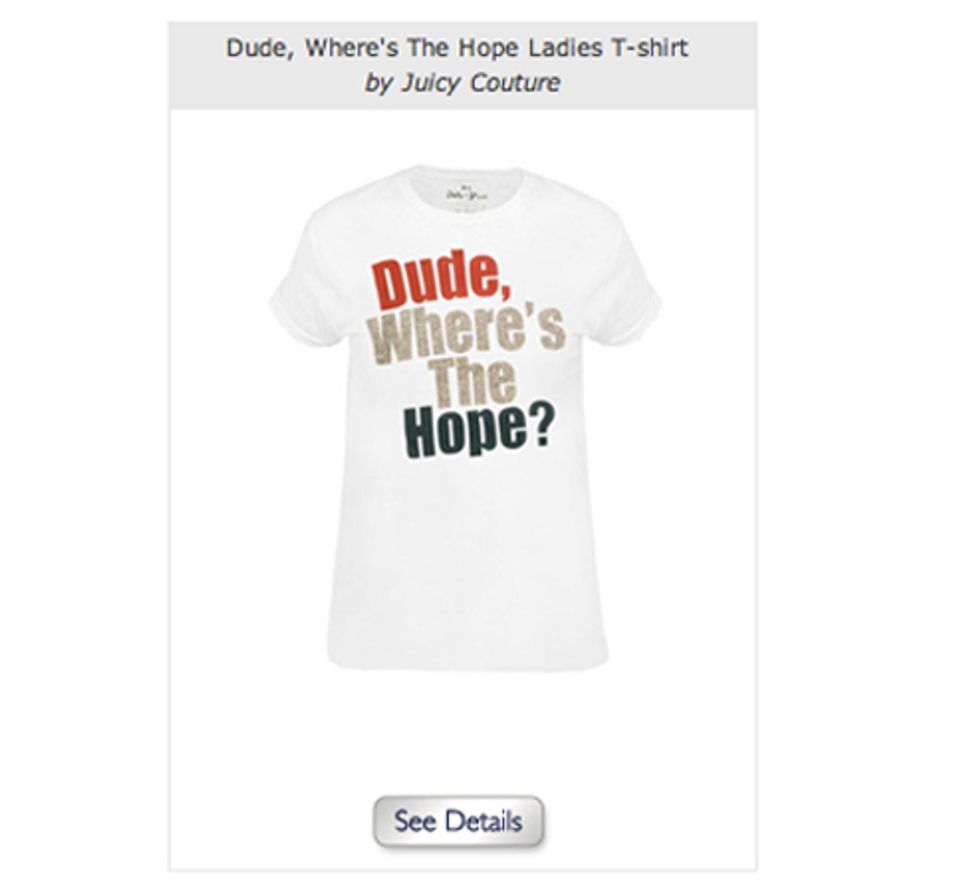 $60 for this uncreative turd, for ladies. The "Dude, where's ______?" structure should be taken out back and shot. It should be taken out back and shot a lot. Remember when Michael Moore used this as the title for one of his books, like eight years ago? Well, someone should've shot it then because wtf.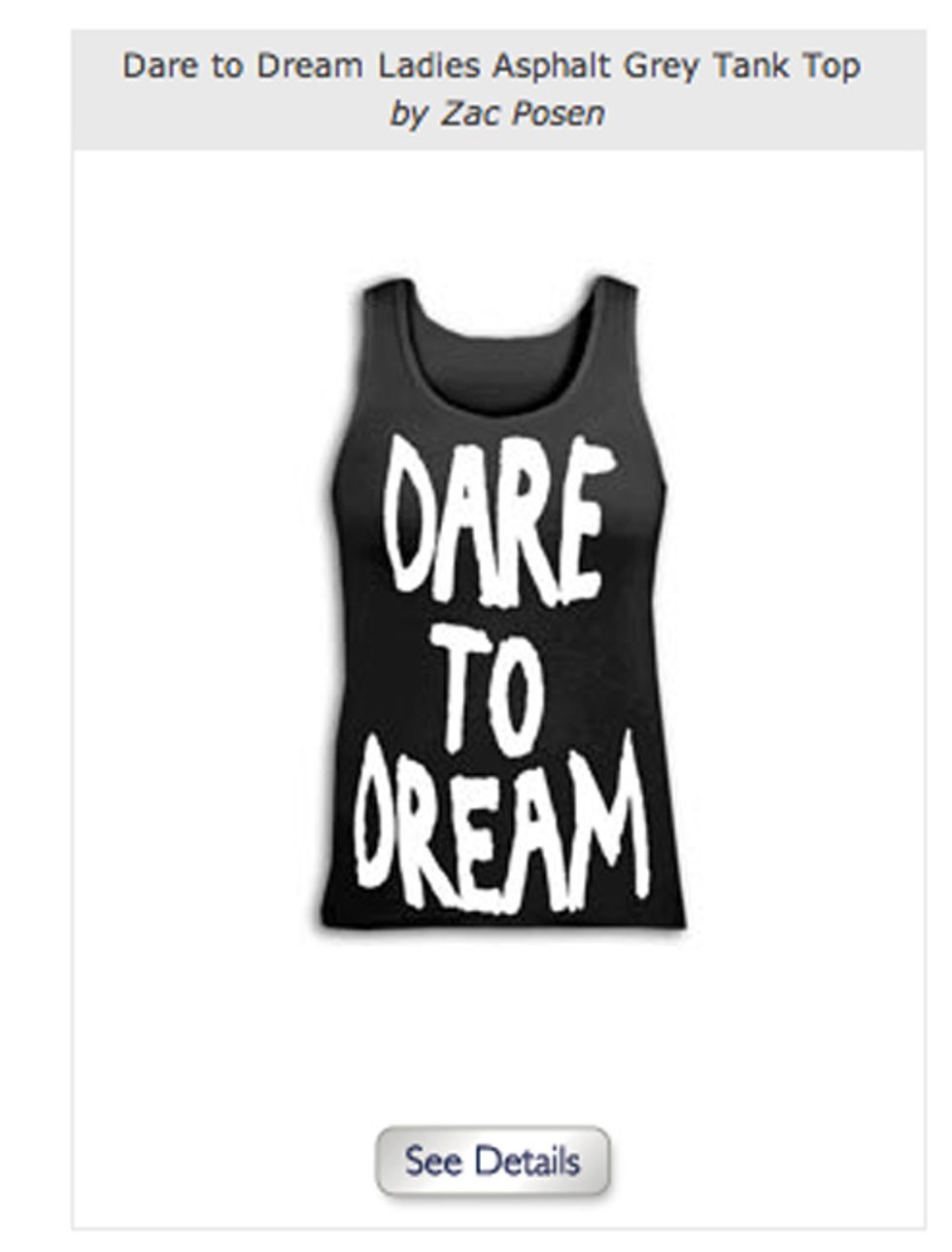 $45 for this tee shirt about nightmares. This is the exact shirt that the serial killer from Scream wore as his jammie top. He dares you to dream, because he haunts your dreams. Obama/Death 2008!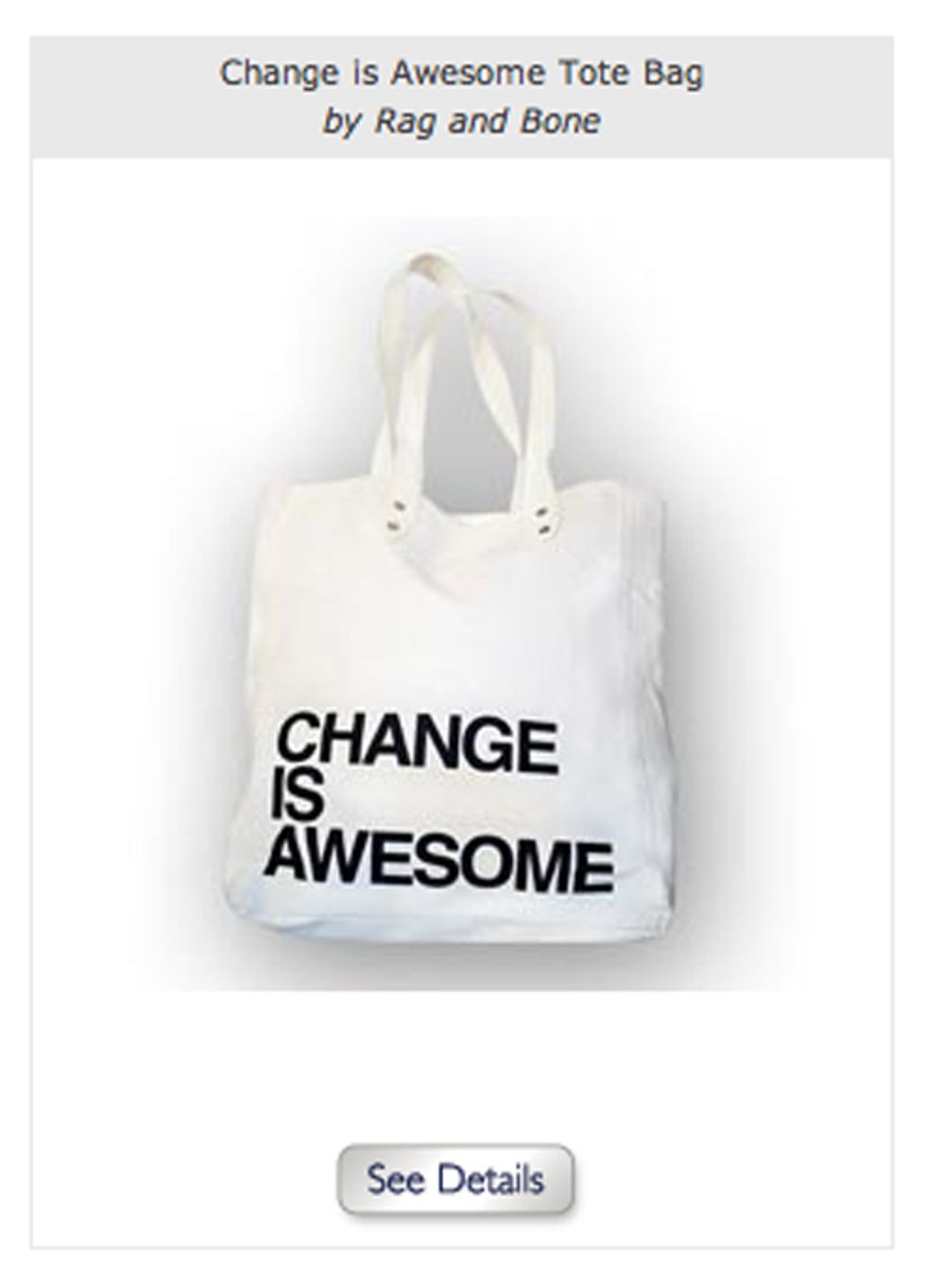 ...And this $75 bag is not! Except for collecting your dog's poopies during walks. Then again, look at the secret code: "CIA." So, uh, that's why it costs $75 dollars?
So after checking this overpriced crap out, we've determined Barack Obama is still not a Gay, because Gays like fashion and this is not that.
Runway To Change [Obama Store]