A Midsummer Night's Wonk'd
News
July 21, 2009 12:01 PM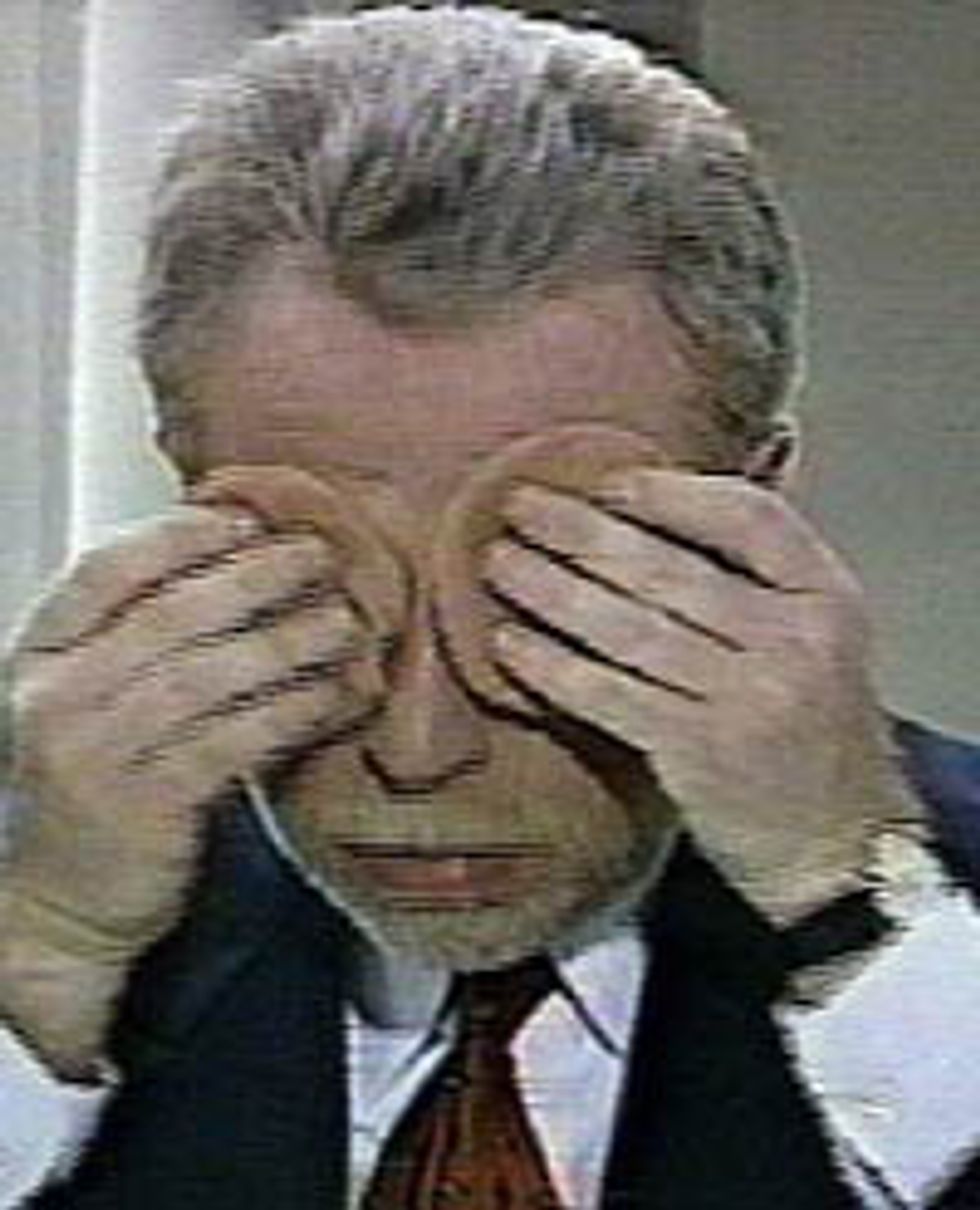 You know you are scraping the bottom of the barrel, wonk-wise, when the most famous person on your "spotted around DC" list is Wolf Blitzer. Such is the state we find ourselves in this mid-July. But let's check out the roster and see who was nearly run over in a parking garage, who was seen joking about his ex-wives, and who stumbled upon a hidden squad of lesbians in Alexandria!
---
Have you, in the past several weeks, nearly run over a Washington notable? We'd like to hear about it! Send your stories to tips@wonkette.com and your words will live forever, on the Internet.
Saw Wolf! (Blitzer) almost get mowed down by a woman pulling into the parking garage at 2141 K Street. Luckily for the fate of humankind, she stopped. He nodded at her repeatedly, waved his iced latte as if to say, "yes, it is really me. Please do not kill me on my morning Starbucks run. It is really not the way for a Wolf! to die."
Marion Barry sighting! on my way to a stupid meeting I see Barry pull up in his cadillac to city hall hounded by a lone reporter.
We spotted Rahm Emanuel eating dinner at Tenleytown's neighborhood Mexican dive restaurant. While we love Guapos for its cheap margaritas and classic Mexican restaurant smell, we didn't expect to see the President's Chief of Staff dining next to us. When he wasn't on his blackberry, he seemed to be enjoying his meal with the family. No one else in the restaurant seemed to notice.
Sitting at corner bakery on vermont near Newt Gingrich. He just called Obama "reaganite". And he's talking about his tweets. Also making jokes about his exwives.
Saw political writer/pundit Craig Crawford dining on the lanai at Mama Ayesha's on Calvert in Adams Morgan... The three people he was sitting with were quite unglamorous and even dumpy... but then, he's no prize himself, so I don't know if I'm surprised or not. The lady that seemed to be "with" him (kind of a matronly type) was smoking a cigarette with dinner like it was the '80s.
[This is a tip from back in June, before Moran lost the race for VA governor. Better late than never!] Just saw minor democrat congressperson Jim Moran and his boy, candidate for governor, Brian Moran. They stopped for dinner at the uber-gay Stardust in Old Town [Alexandria]. They wanted to glad hand and press the flesh with the little people but they only found a dining room occupied by a middle aged lesbian get-together!
Thanks to Virginia, Matt, Mara, Aaron, Scott, and Robert for their excellent spycraft.