A Questionable Night at the Ringling Brothers & Barnum and Bailey Circus
News
March 31, 2009 05:59 PM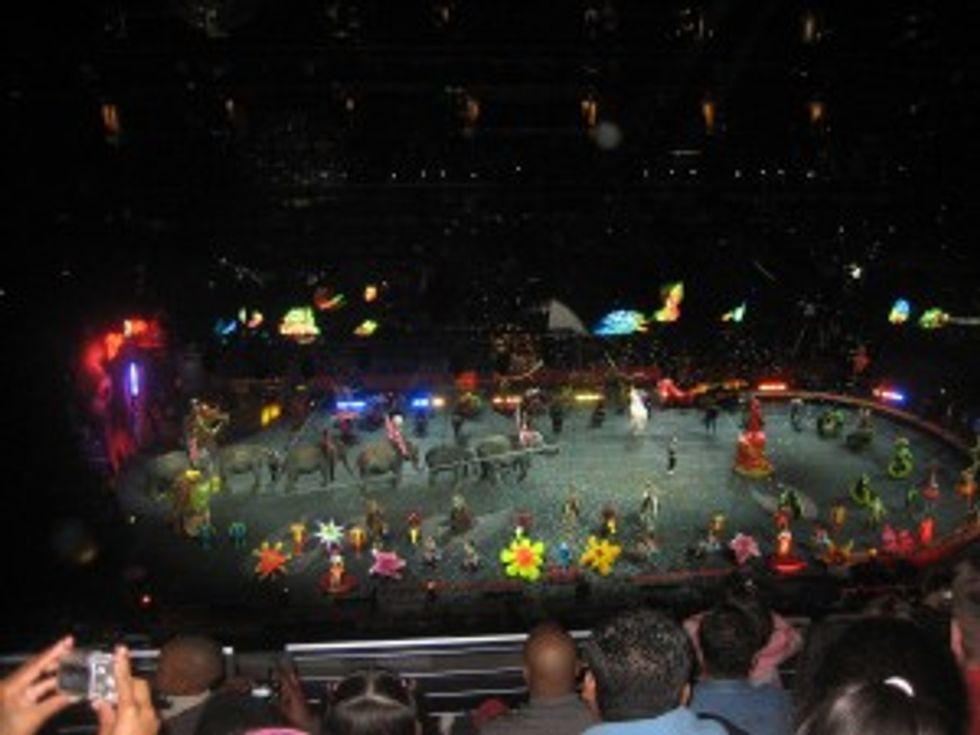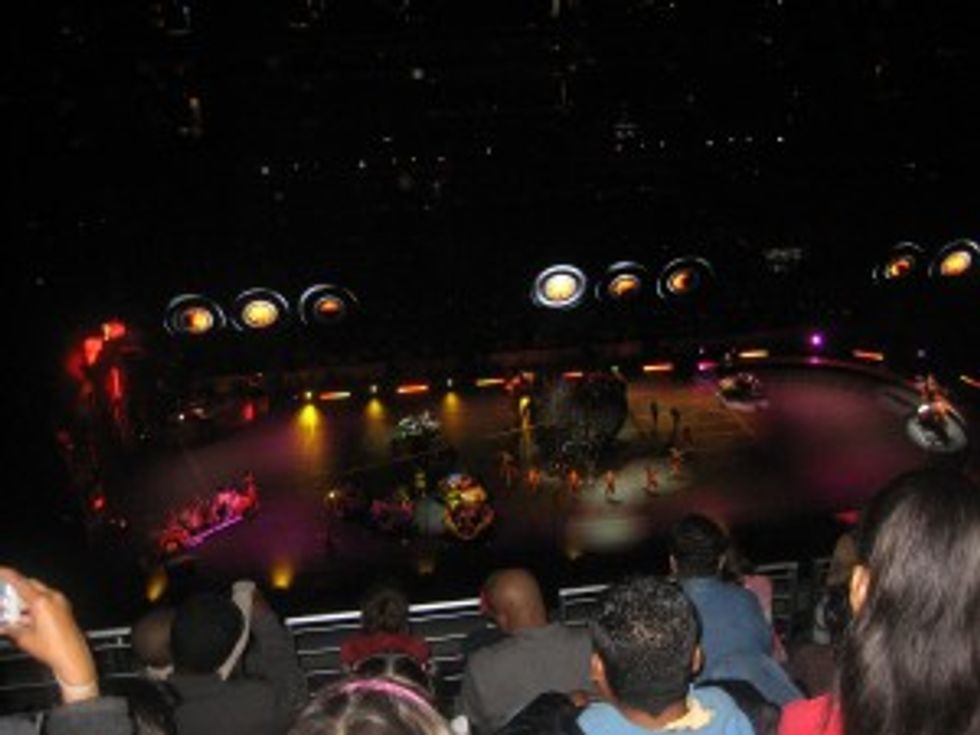 If you go to the Ringling Brothers & Barnum and Bailey Circus show Over the Top, don't expect Cirque du Soleil, because you're not going to get it. You're going to get what you paid $15 for -- lousy tricks, uncoordinated dancing and cheesy dialogue. However, you will be enlightened with knowing where exactly Eastern European women are finding work opportunities in this tough environment.
---
There was only one good part, the part where you thought (and hoped) that somebody could die. The Circus People forced seven clowns to ride their motorcycles in a tiny metal orb. It was probably just a trick of the eye, but it was still impressive.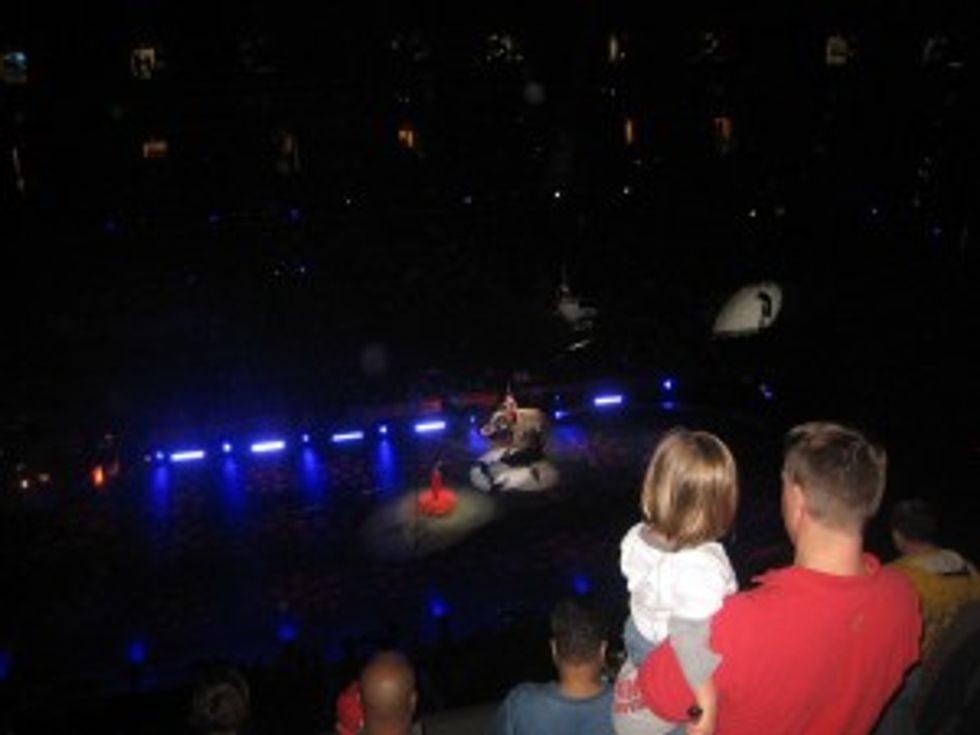 Everything went downhill from there. The music was sooo weird -- there were samples of Prodigy's Smack My Bitch Up and AFI's Miss Murder mixed in with '80s keyboards and lyrics about bubbles and amazing elephants -- which didn't help the circus performances one bit.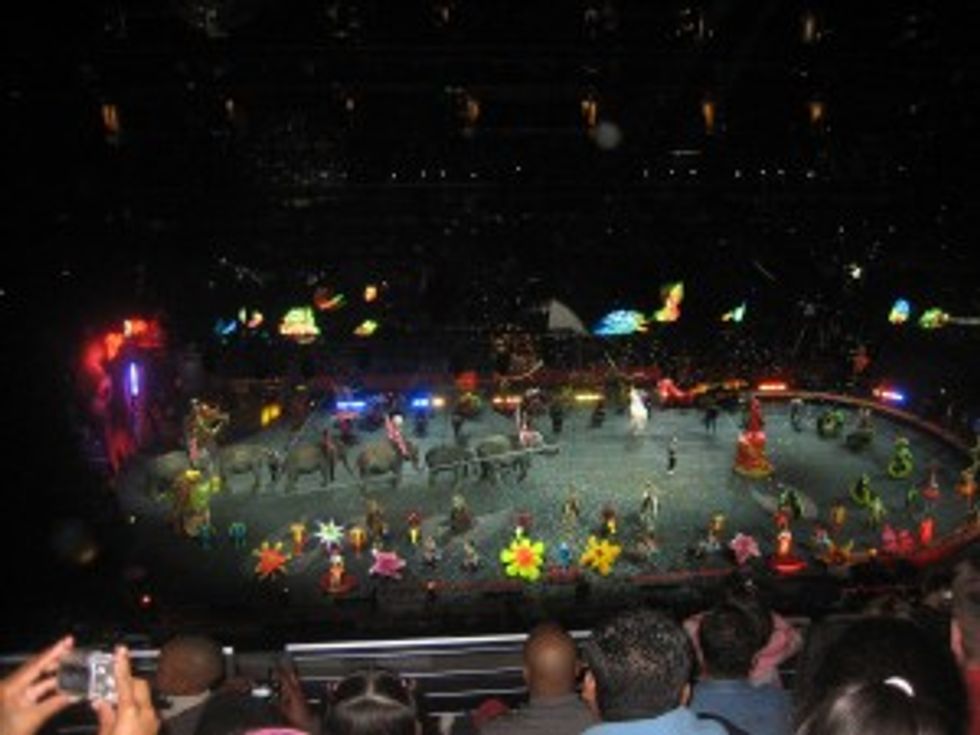 An elderly Fraulein dressed in a milkmaid outfit came out and did tricks with some ponies in hats, which reminded Your Wonkette of a fetish porno. Then, a Russian man with a hairy chest entered a cage filled with 10 tigers, and for 15 minutes, you were supposed to be impressed by the fact that they didn't eat him alive. After that, like 40 Chinese acrobats came out and did some weird spinny thing on ropes in ant costumes. The whole thing just reaffirmed the fact that the idea of a circus is outdated and predictable, and is probably only "over the top" for kids under the age of 12.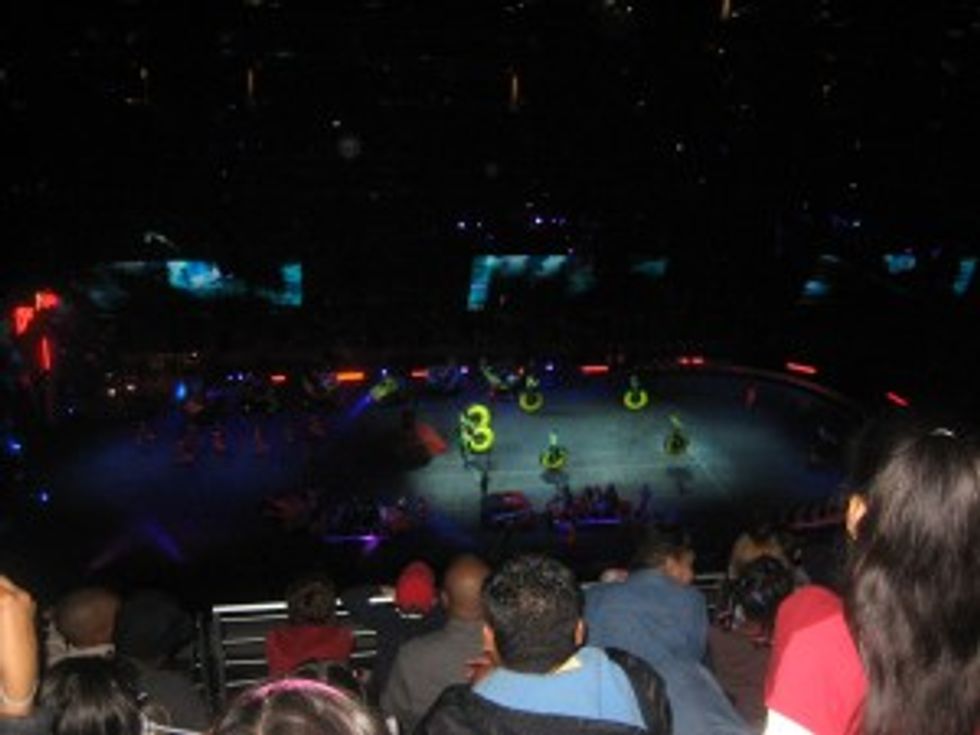 If, for some reason, you still want to go to this circus, here are the details. They were just in DC last week, but they've moved off to traumatize neighboring towns.
Baltimore, MD, until April 5.
Fairfax, VA, April 8-19.