A Series Of (Almost) Teabagging-Free Cartoons
News
April 17, 2009 12:00 PM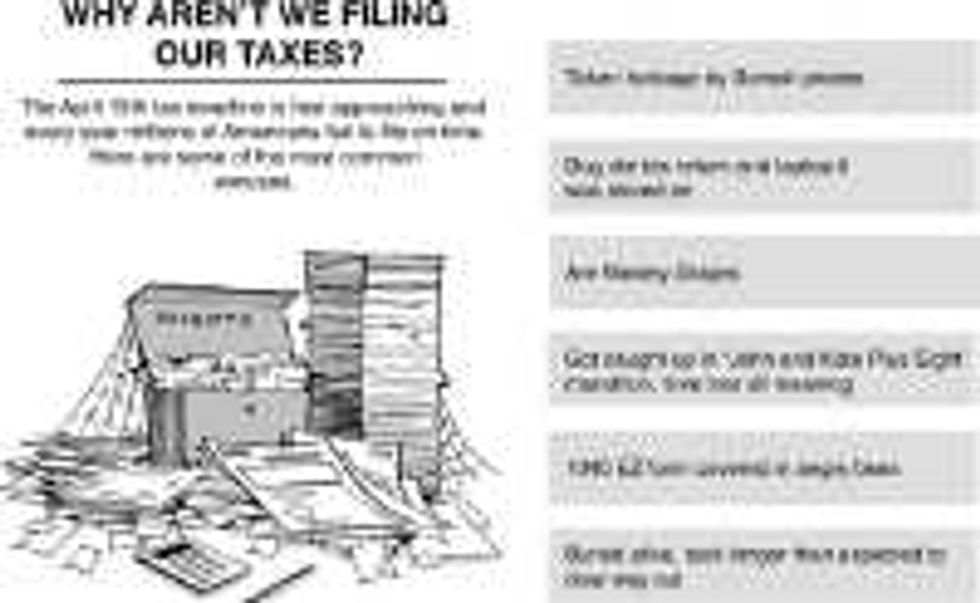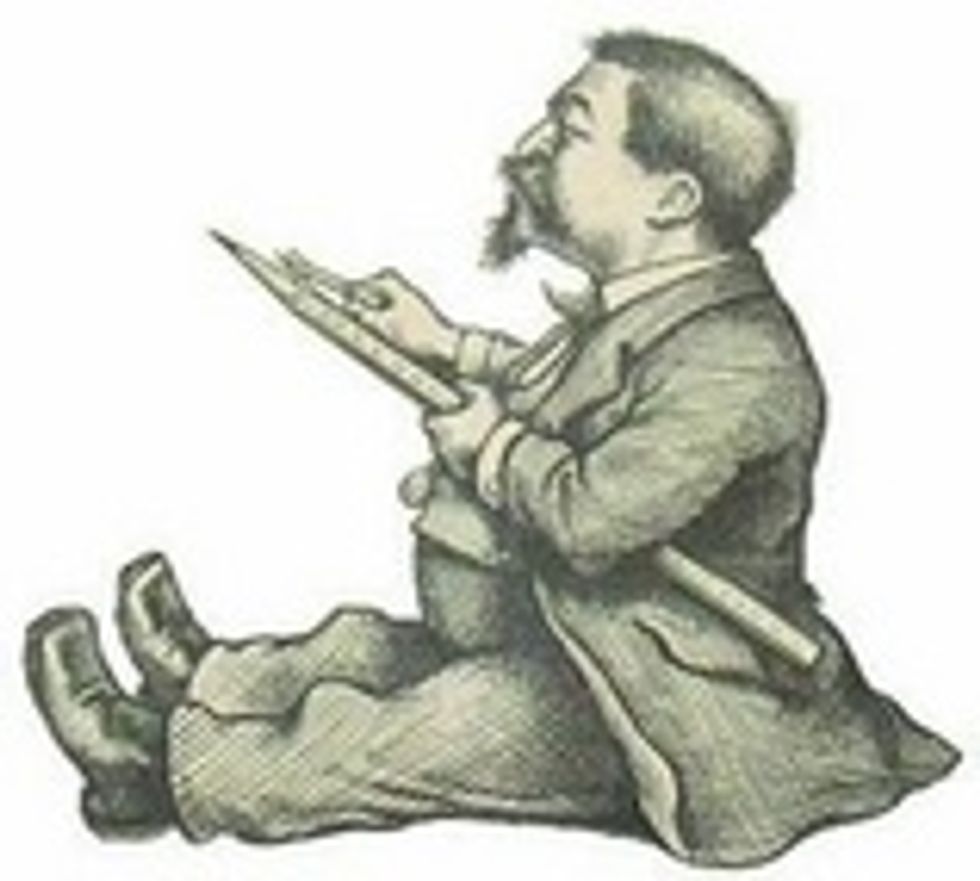 By the Comics CurmudgeonWhat is the single most important event to have occurred in recent U.S. political history? If you said "the election of our first black president" or "the financial crisis and the associated large-scale government intervention in the financial markets" or "the various wars" you would be WRONG, WRONG, WRONG. No, the watershed moment in our current political life came earlier this week, when a bunch of jackasses protested a tax increase that won't happen for years and will happen to other people when it does by aimlessly waving teabags at their elected representatives, or, when those representatives could not be located, at baffled passersby. Did any of America's unrepentantly liberal elitist political cartoonists dare to draw cartoons that presented these so-called "teabaggers" as the heroes that they are, or at least acknowledge their existence?
---
For the most part, no, obviously. The following cartoon (click it and all others to make them larger) was the only one I could spot that addressed the burning teabagging issue: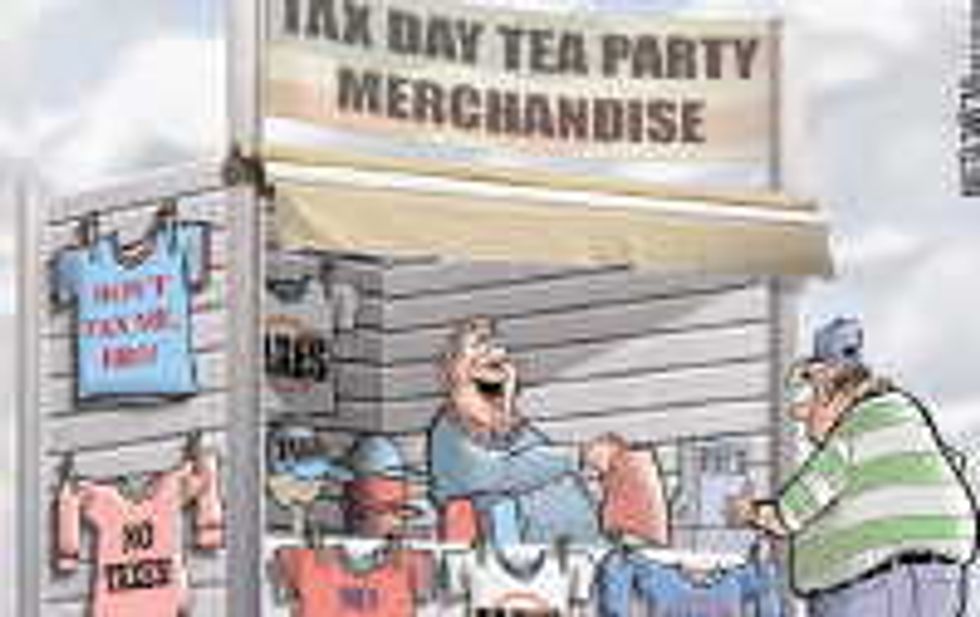 Even this cartoon only vaguely mentions the "teabagging" concept in passing in banner form, and by referring to it as a "tea party," reduces it to the comic image of a group of little girls and stuffed animals enjoying tea while sitting around an adorable tiny table, instead of giving it the strong, masculine image that the word "teabagging" inherently connotes. Anyway, the thrust of this cartoon is that it is LAUGHABLE HYPOCRISY for anyone protesting an existing law to comply with those laws while they remain on the books. Every teabagging protester should be burning his 1040 forms and all his receipts in a massive bonfire on the White House lawn, and then should try to kill the nearest cop, with his bare hands.
(By the way, "Don't Tax Me Bro" is funnier than pretty much any teabagging sign I saw, with the possible exception of Obamurkel.)
So what did these awful cartoonists write/draw about when they should have been writing/drawing about TEABAGGING? Let's find out!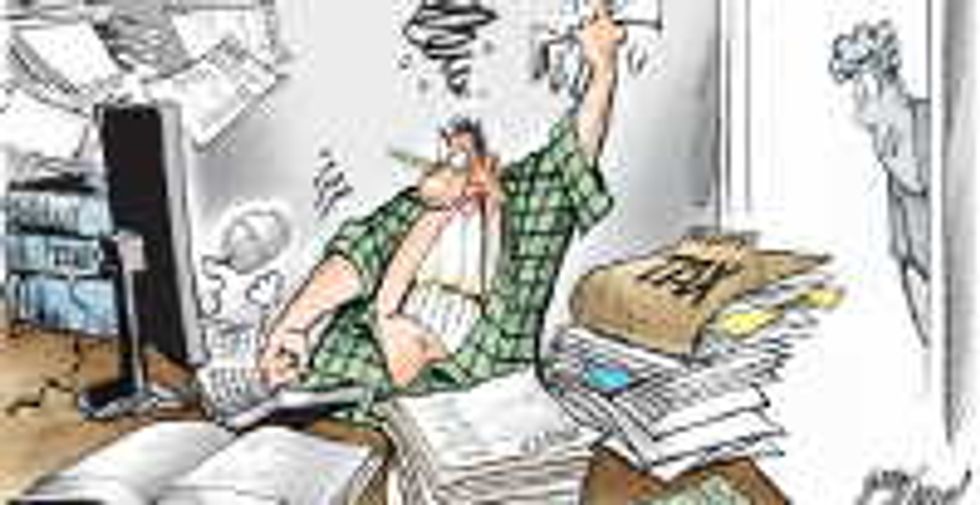 Most cartoons contain some kind of visual pun or twist or allegorical image or interesting take on a common situation, but this one doesn't do any of those things. Instead, its message is chillingly simple: "Doing your taxes will make you mad!" To bring that message home, it depicts a dude doing his taxes, and getting mad as a result! Pretty crazy, huh? I suppose keyboards generally don't bend when you punch them, but that's pretty much all that stands between this cartoon and mind-numbing realism.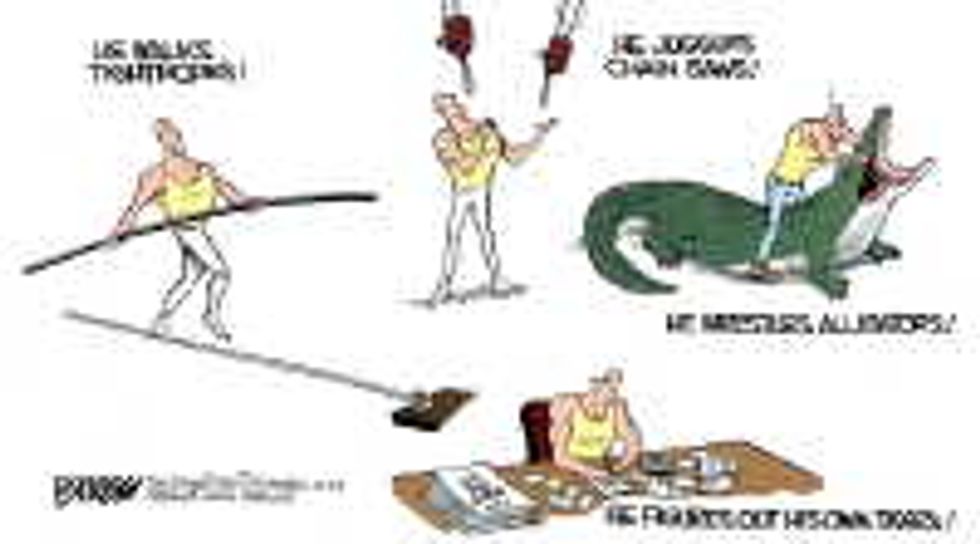 Here is the thing, America. Doing your taxes basically involves two steps: doing math, and reading instructions. But because this is America, where everyone is ignorant, doing math on your own, instead of paying some egghead to do it, or using the terrible Tax Cut that caused Tim Geithner so much trouble, is considered something terrifying and dangerous, like the feats performed by circus acrobats. "Wait, how do I figure out what fifteen percent of this number is? I don't know how to do percents! I MIGHT AS WELL HURL MYSELF INTO THE JAWS OF A LARGE ALLIGATOR, SINCE DOING MATH IS LITERALLY WORSE THAN HAVING MY FLESH TORN FROM MY BONES BY SAVAGE REPTILES!"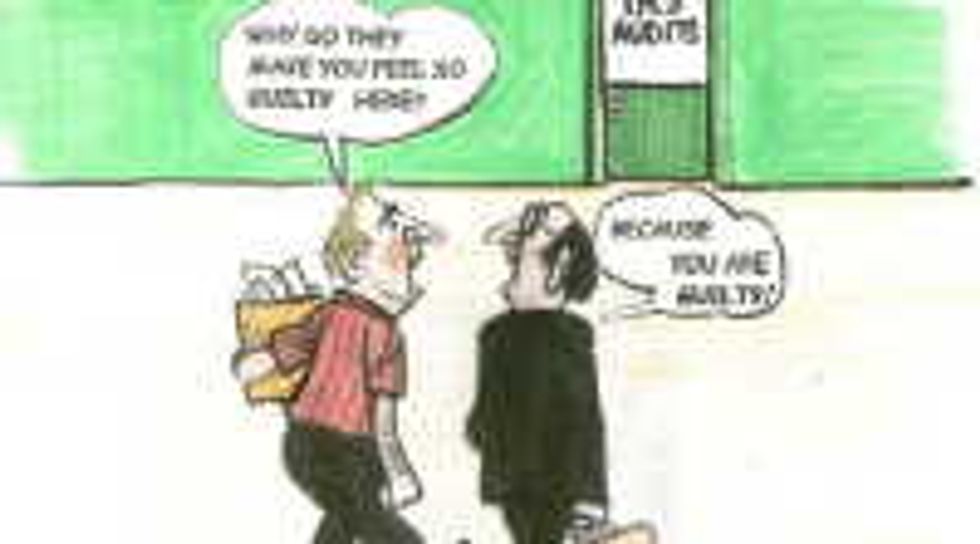 OK, so maybe the instructions are difficult to navigate, and surely the IRS bureaucracy lacks a gentle touch. But is the process of doing your taxes really the equivalent of a Kafka-esque nightmare, as this cartoon suggests? "Why do they make you feel so guilty here?" asked S. "Because you are guilty!" replied the functionary. "The moment you put pencil to paper to determine your tax liability, the moment you cast your first vote, the moment your drew your first breath, you were guilty. The tiniest cog in the machine is guilty of the worst crime that the machine commits, even if that crime is the elimination of the cog from the machine's functions. Deep in your heart, you know this to be the case."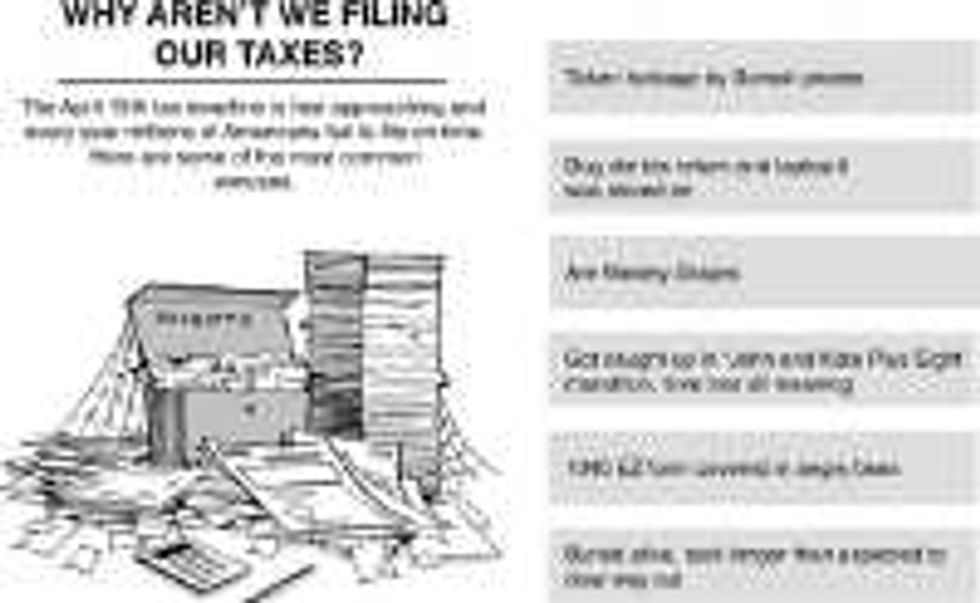 Here is a hilarious cartoon giving wacky reasons why we aren't filing our taxes! Its format totally isn't borrowed from any other humor source, no sir.