Aaron Brown Is PBS' Anderson Cooper, For The Summer Anyhow
July 08, 2008 11:50 AM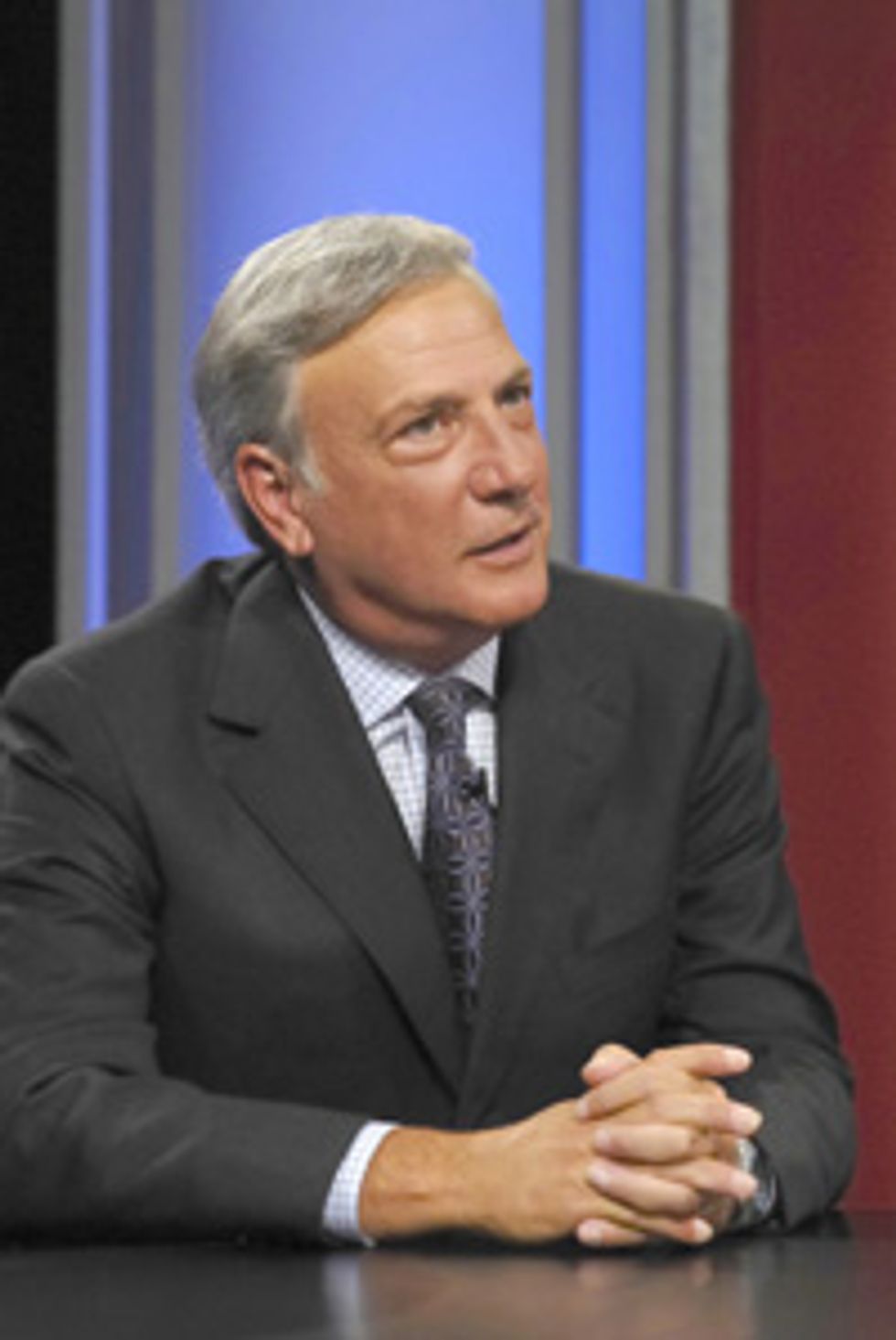 Aaron Brown was a kindly gent who hosted the CNN many moons ago. Every night Americans would drift off to sleep as he reviewed the morning papers with a dumb little rooster crowing in the background. And we all loved it because he was Aaron Brown, a very nice man, and then Anderson "Silver Fox" Cooper threw him under the bus and took his show. It looks like Aaron learned his lesson because now he has gray hair and no glasses, just like Anderson Cooper. So what's he up to now, besides adorably swearing his face off forObserver reporters?
---
That's pretty much it:
At CNN, he once spent four straight hours covering actor Robert Blake and the charges that he had murdered his wife. "Four. Fucking. Hours. It was the dumbest four hours ever," he said. "My wife gave me crap when I came home. I was like, I don't need this. I'm not feeling good about myself."
Oh he is also doing some program for PBS that replaces Frontline during the summer. Catch the excitement!
Aaron Brown's Summer Job [New York Observer]