Al Gore Academy Built On Toxic Waste Dump, Wingnuts Celebrate 9/11 Early
News
September 07, 2010 12:46 PM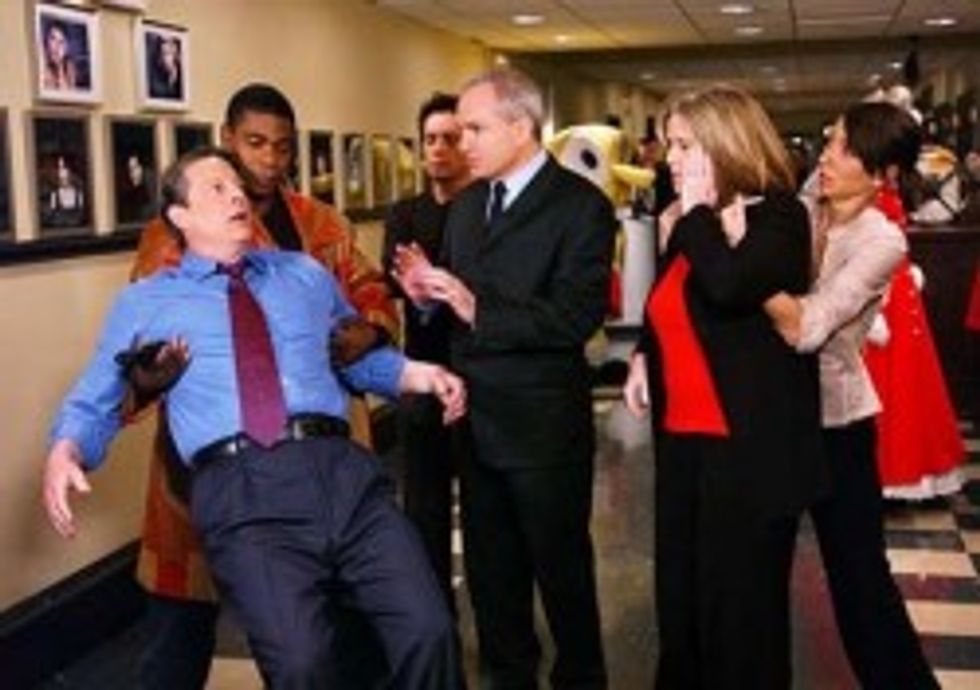 Have you registered for classes yet at the Carson-Gore Academy of Environmental Sciences, the brand new Los Angeles school named in honor of Al Gore's pet polar bear, Carson? Well if you haven't, DON'T! Turns out Al Gore's Internet college was constructed atop a giant mound of toxic soil. This is funny to wingnut bloggers because they are well aware that Al Gore, like most humans, is not fond of toxic soil. "Oh sweet,sweet irony" or something?
---
This is quickly becoming the toxic soil "gotcha" moment of the ENTIRE WEEK!
"The school will open," noted Doug Powers, writing on conservative Michelle Malkin's blog, "provided all the toxic dirt (enough to almost fill a pair of Gore's pants) can be removed and replaced in time."

After highlighting the school's plan to grow an organic vegetable garden in planters rather than in the contaminated soil, Powers asked, "Why not grow them in the ground?"

"A 'consensus of scientists' say the soil is clean," the blogger wrote. "Grow 'em in the ground and let Al have the first bite so we can see how seriously he values scientific consensus when it comes to eating something that may or may not make his second chakra glow in the dark."
Eh. Haters gonna hate. [Politico]