Alabama Christian Doesn't Care To Read The Word 'Mexican' In Her Paper
News
October 20, 2011 10:20 AM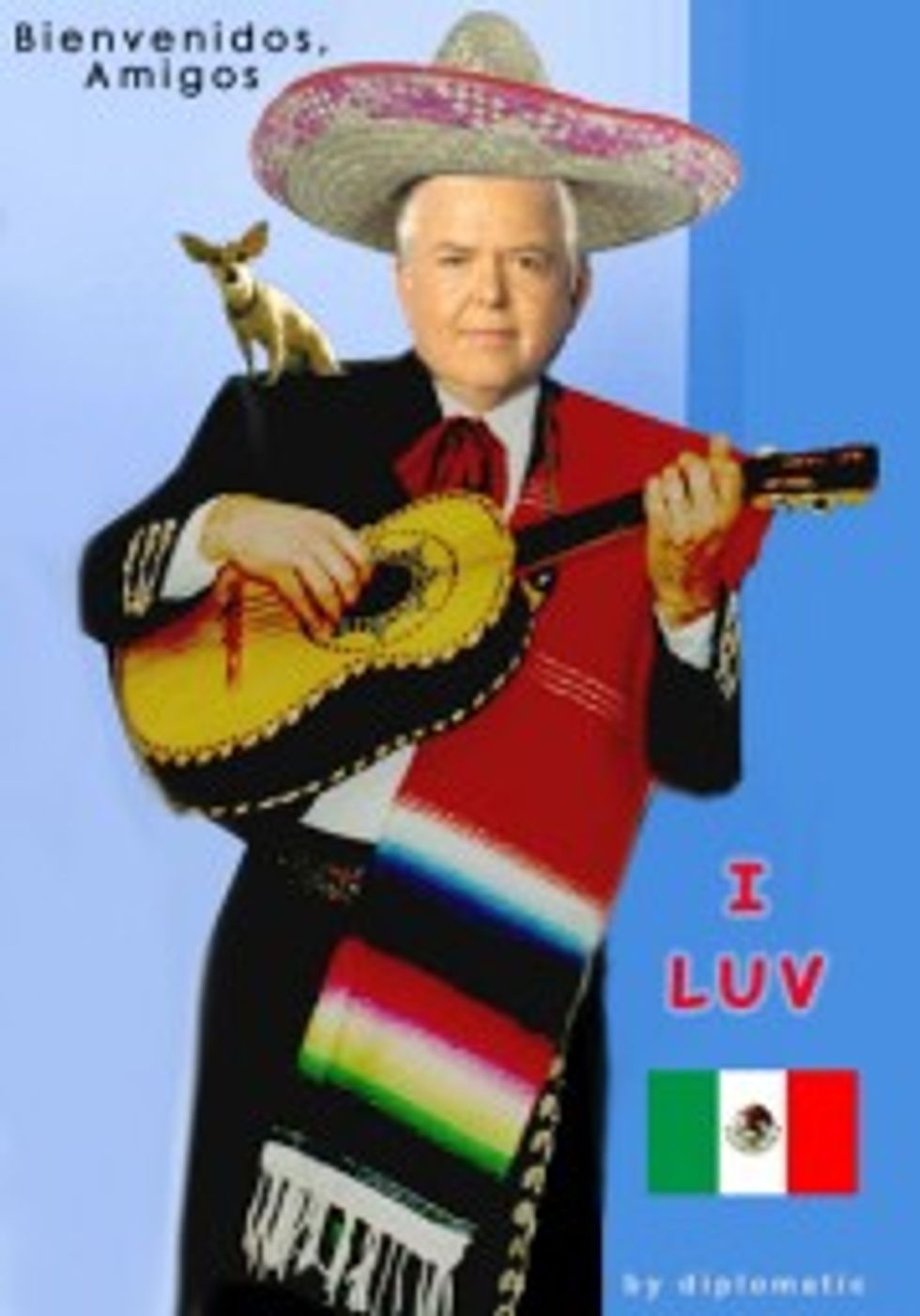 Given the medieval newanti-furriner laws in Alabama criminalizing even the air that circulates complacently through an illegal immigrant's lungs, it is maybe not surprising that some of Alabama's more boneheaded fearful legal citizens are afraid the Thought Police (Jesus?) will come after them for so much as thinking that some of its brown people continue to exist, somewhere. It is otherwise very difficult to explain one woman who indignantly requested the cancellation of her new alt-weekly paper Weld for Birmingham because, she explained, she as a Christian was offended over the fact that they printed the word "Mexican" in its pages.
---
The recently-launched paper printed an interview with Gustavo Arellano, the writer behind the much-beloved syndicated satirical "Ask a Mexican" column, which it also runs each week. Shortly after the interview appeared, a woman called in to request the paper be removed from her shop. Reporter Madison Underwood sought to find out why and reported back to Arellano in a hilarious/sad email on the findings:
This week, Weld got a voicemail from a lady at an America's Thrift Store location that receives our papers. The lady said they would like to stop receiving our paper because they're a Christian organization, and though our first issue was pretty mild (our first issue was Sept. 1, so we're still pretty new), recent issues have had a lot of editorial content they didn't like.
Since our paper has not had any increase in the amount of editorial content, I figured maybe it was the fact that I quoted you using the words "fuck Alabama" in my interview with you. That, I think, was the first "fuck" in Weld.

So, we Welders were, of course, curious about what it was that set the lady and the Thrifters off. So we sent our brave intern Daniel to the America's Thrift Store under the pretense of retrieving our paper rack, and we had him ask her what it was in Weld that pushed them over the edge.

She told Daniel that the word "Mexican" is offensive. Daniel asked if she meant the column, "Ask a Mexican," and she said, yes, sort of, but that the word "Mexican" is offensive. Daniel explained that the author of the "Ask a Mexican" column is, in fact, a Mexican. (And though I don't know if he explained this, I would note that when referring to Hispanic immigrant populations in my own immigration coverage, I've always used the word "Hispanic.")

This did not seem to phase her.
Jesus is against Mexicans, who knew! [OC Weekly]