All Baby Jesus Dolls Stolen & Molested, For Laffs
News
December 18, 2008 04:05 PM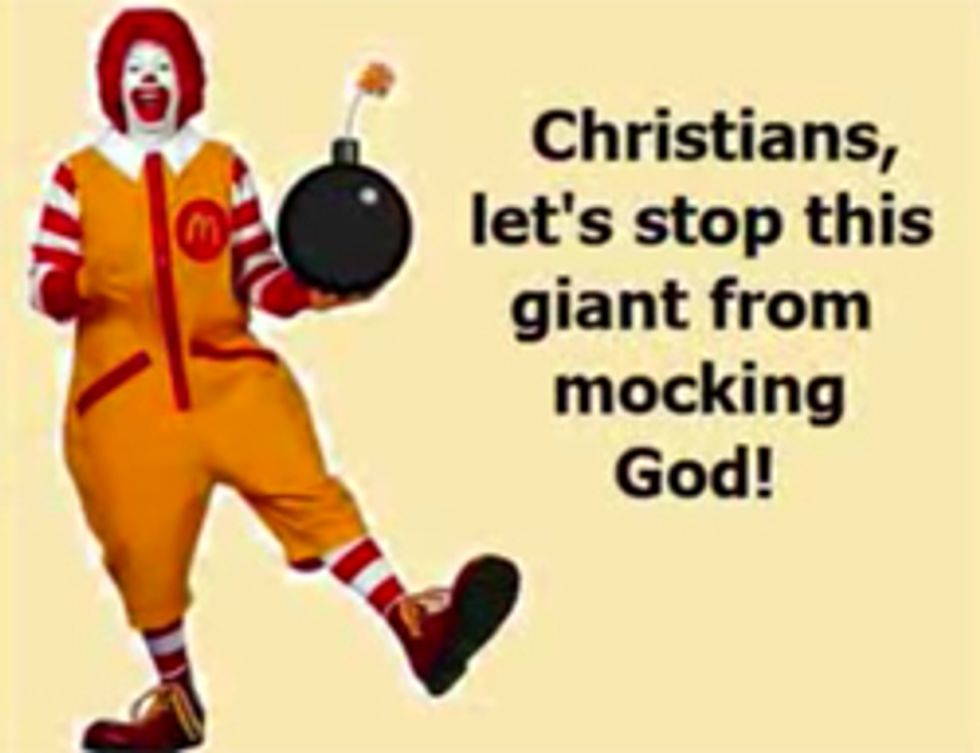 There is no finer Yuletide tradition than kidnapping or decapitating the hated Baby Jesus dolls put out in public at this time of year by the very people who would be most upset by the kidnapping or decapitation of Baby Jesus dolls. It is a terrible outrage, this thing that happens every year, everywhere. Let's enjoy a Children's Treasury of 2008 Childish Attacks on U.S. Nativity Scenes. Talk about making the Baby Jesus cry!
---
The creche infants are collected each year by a shadowy cult -- Satanists or Mormons or Scientologists or Paultards or Michele Bachmann's nineteen kids, who knows?! -- so that the stem cells of the plastic babies can be harvested for a new race of Gods being bred in, uhm, probably Paraguay (or Russia). This clone army will reach maturity on or about January 20. Meanwhile, the hapless victims of this victimless crime spree just whine to the local newspapers, like every year.
Here are some hilarious bits of Xmas Journalism, along with Xtra Special Bonus Reader Comments thrown in, because why not:
And finally, our War On Xmas Hero of the Year, these drunk-ass punks from the New Orleans suburbs:
WAGGAMAN, La. (AP) -- Jefferson Parish sheriff's deputies say they have arrested three suspects and charged them with a wave of vandalism against Christmas decorations in this New Orleans suburb.

Sheriff Newell Normand said Thursday that 38-year-old Rodney Chauvin of Waggaman, a 15-year-old boy and an 11-year-old boy were charged with slashing inflatable decorations on lawns at five homes.

Chauvin was charged with criminal damage to property, contributing to the delinquency of juveniles and disturbing the peace while intoxicated.