*ALLEGED* Violent Rapey Sex Criminal Rod Jetton Dissolves Lobbying Firm
News
December 09, 2009 04:11 PM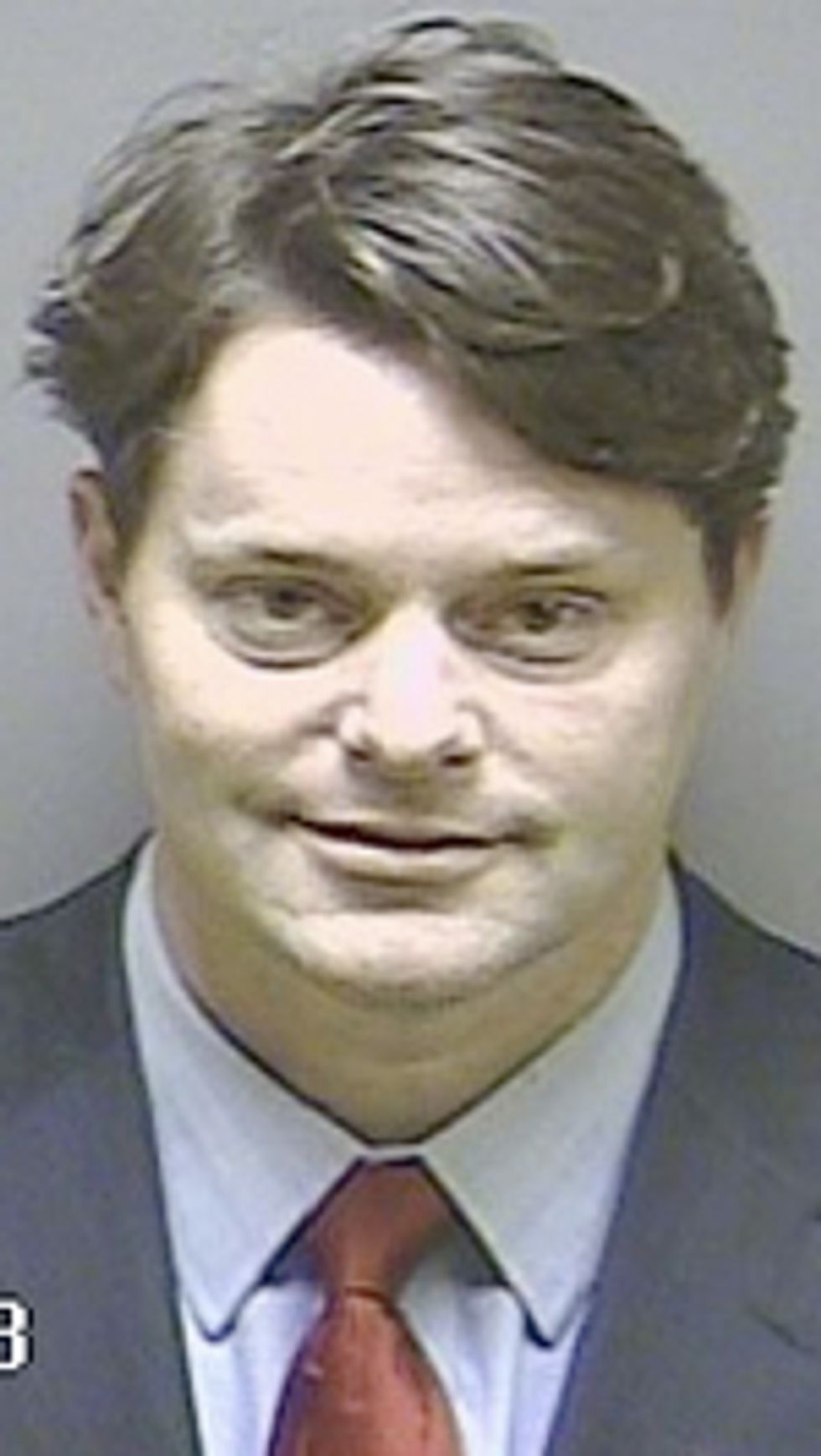 Former Missouri House Speaker Rod Jetton, who was arrested Monday night forallegedly beating the fucking shit out of a ladyfriend during a case of BDSM gone wrong -- possibly because he had roofied her, which made it super hard for her to say "green balloons" during the fifth or sixth donkey punch and/or choking episode -- has dissolved his lobbying firm, Jetton and Associates. According to a statement, he wants to spend more time with his family HAAHAHAH OH YES SURE YOU DO DIPSHIT.
---
Also, his firm was actively lobbying while he was House Speaker, which doesn't sound illegal at all:
Former House Speaker Rod Jetton sent an aftershock through Missouri's political terrain Tuesday, saying he will close his political consulting firm to fight a felony charge that he assaulted a Sikeston woman.

Jetton "will be leaving politics to deal with false allegations and spend time with his family," said his attorney, Stephen Wilson, in a written statement. "He is confident that when the facts of this case are heard, he will be found innocent."

Formed in 2004, the same year Jetton was elected speaker, Jetton and Associates eventually became one of the go-to GOP political shops in the state because of his connections in the General Assembly.
Anyway we just posted this as an excuse to show the police photo, obvs.
With assault accusation, Rod Jetton's political world unravels [Kansas City Star]