Alvin Greene Goes Golfing With Golf Club, PRESIDENTIALLY
News
August 23, 2010 01:55 PM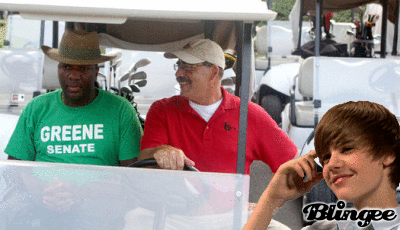 If you guys ever want to hang out with Alvin Greene, just call him up. He'll do it. He's no snooty Confucian.
---
Greene said Sunday's game was an opportunity to bring attention to promoting tourism, one of his campaign planks. He said he has visited the Grand Strand nearly every summer of his 32 years.
We now have FOUR planks! Alvin Greene: He thinks on his feet.
For Shea and the other members of the Kennedy Group, a band of golf buddies that plays together often, it was a chance to get to know Greene a little better in a non-campaign setting.

Some were disappointed when Greene called it quits early, having overdressed for the weather.

"I think he just got overheated," Shea said. "We were going to host him for lunch."
He must have had some Daoism stuff to attend to.
A terrific photo gallery is here, and thus we have to do more than just a single half-assed Blingee.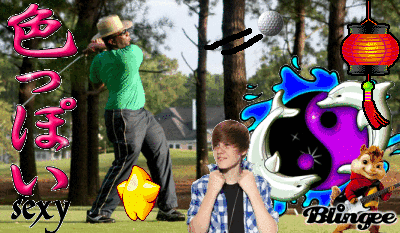 There you go, Alvin.
Looks like his site is still down. Perhaps if we call him, he will let Wonkette be his official website. [Myrtle Beach Sun News]