Amazing Pictures From November 17 #OWS Student Marches
News
November 18, 2011 01:09 PM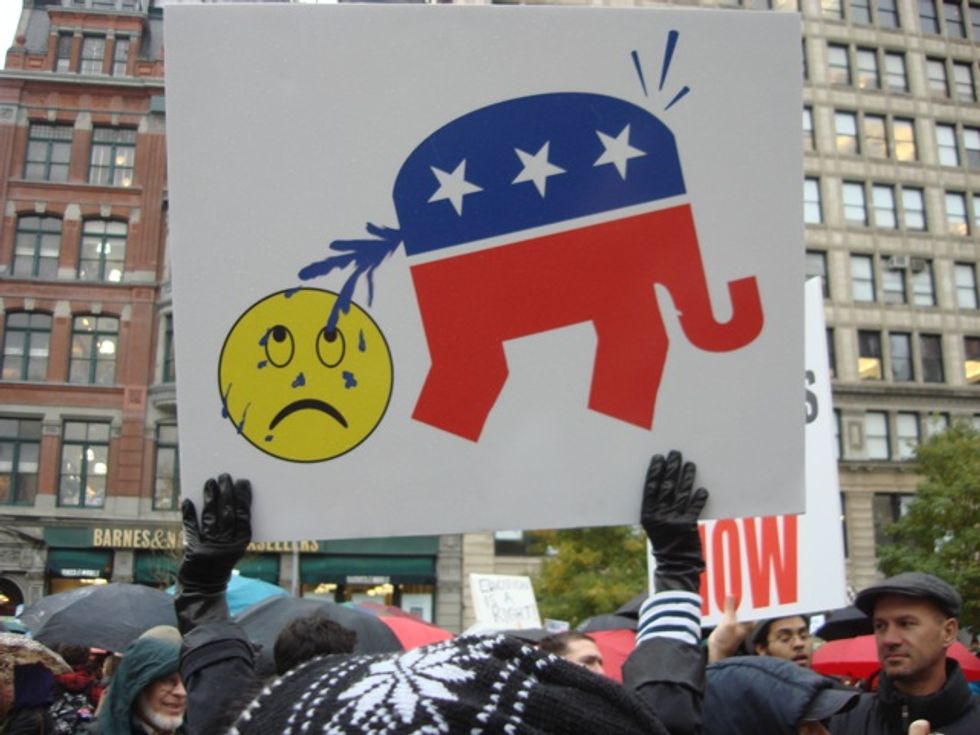 Hahahaha the signs are just getting better and better ....
---
[gallery]
All of these come from our revolution operative KenLayIsAlive, who has been part of this from the beginning. Some of his notes follow:
Must have been a couple thousand students at least assembled in north side of Union Square.

Students talked about what is going on at their schools. Biggest travesty: Cooper Union, which has always been free for all accepted students, now wants to charge 30K per year.

"I voted for Obama and all I got was this lousy sign." I love it.

Big march takes off down the middle of 16th street. Turns left on Fifth, where the building to be occupied is located. A small group of students storm the building before the cops can get in front of it, but they are close behind

The cops blocked the entrance, but are surrounded by students.

The students inside start to put up signs declaring the building occupied.

Eventually the march circled the block and got more students in via a side entrance, the cops pushed us back from there as well. All in all it was basic pandemonium at 14th and 5th for a good hour and half.