America Reacts to New McDonald's Happy Meals on Photoshop
News
August 01, 2011 12:52 PM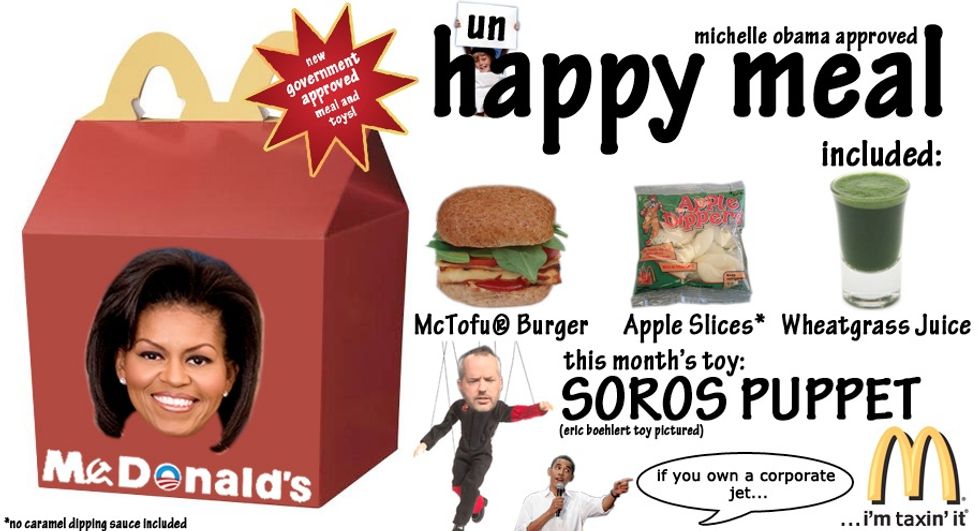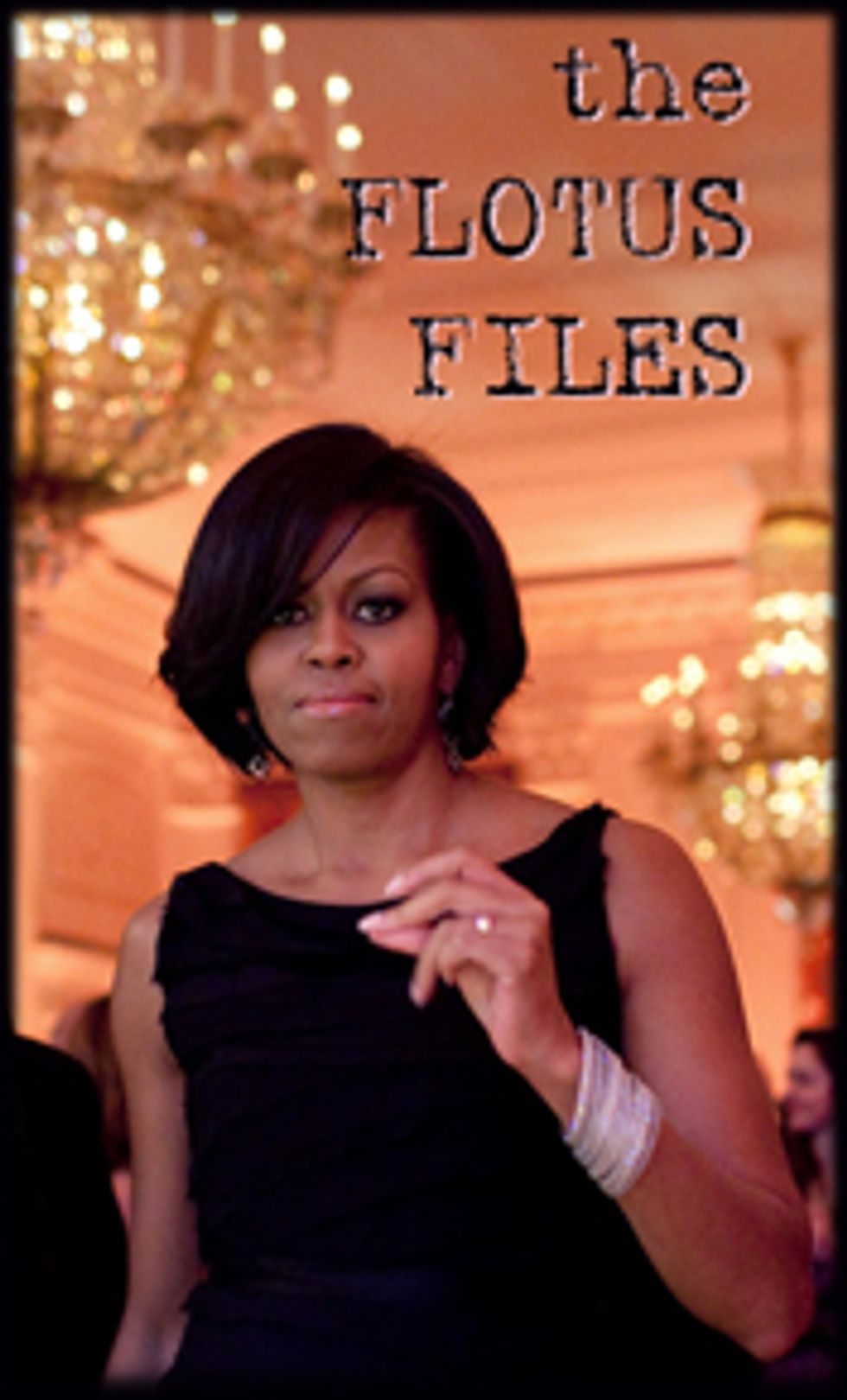 It appears that this country might actually continue to exist for a little while, so our FLOTUS Michelle Obama will probably come out of hiding now, to politely suggest that everyone wipe their tears, put down the anusburgers and jump on a treadmill. Of course, America never likes these sort of suggestions from the First Lady, and she knows it. Last week, she sort of acknowledged McDonald's for deciding to reduce the calories of its Happy Meals, and some people lost their cool. Fox News must either order a lot of these Happy Meals or really hate apples (probably both, because apples are elitist), because the Crazy really kicked into high gear. Deranged photo contests ensued.
---
McDonald's announced last week that it will try to cut back slightly on the amount of poison it serves to children. It will do this by continuing to include French fries with its Happy Meals but also adding in a few pieces of an apple, a change that says, "Hey, here is an apple, you should probably eat this, but if you choose to throw it in the garbage along with your health, we really don't care." Michelle Obama then said something along the lines of, "Eh, that's fine, call me when you come up with something better." And then the Logic Train got violently derailed just out of the station and Michelle Malkin commanded her illiterate rebel militia to assemble on Photoshop.
With the approval of First Nutritionist Michelle Obama, McDonald's is getting rid of caramel apple dip, reducing the French fries portion, and adding more apples to its Happy Meals offerings.

They won't rest until the Happy Meal has undergone the total Berkeley makeover.

Next up: Goodbye, hamburgers. Hello, tofu burgers.

Goodbye, fruit juice boxes. Hello, kale/wheatgrass boxes.

I'm running out to Sonic before right now before they get their grubby Nanny State hands on my cheesy tots and cherry limeade.

Okay, all my wonderful Photoshop friends and readers. I know you can come up with better designs than mine. Send me your best Unhappy Meal makeover images and I'll post the best! Winner of the contest gets a Sonic gift card.
Here is how Michelle Malkin's fans tried out to be on McDonald's new marketing team, for free tater tots.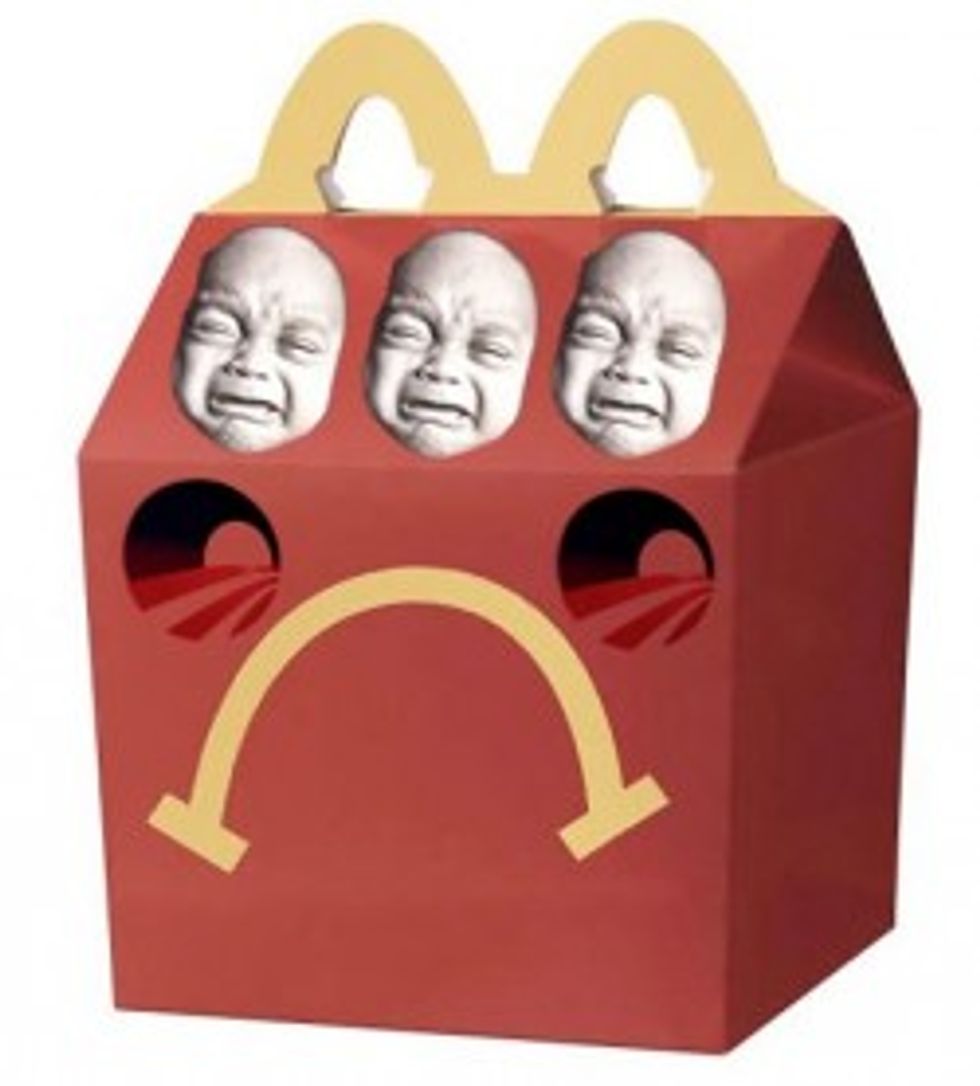 This artist longs for a McDonald's Meat Lovers McCannibal Sliders! In this protein-infused lunch option, three babies injected with all sorts of delicious hormones are served medium rare on five layers of buns without a vegetable in sight.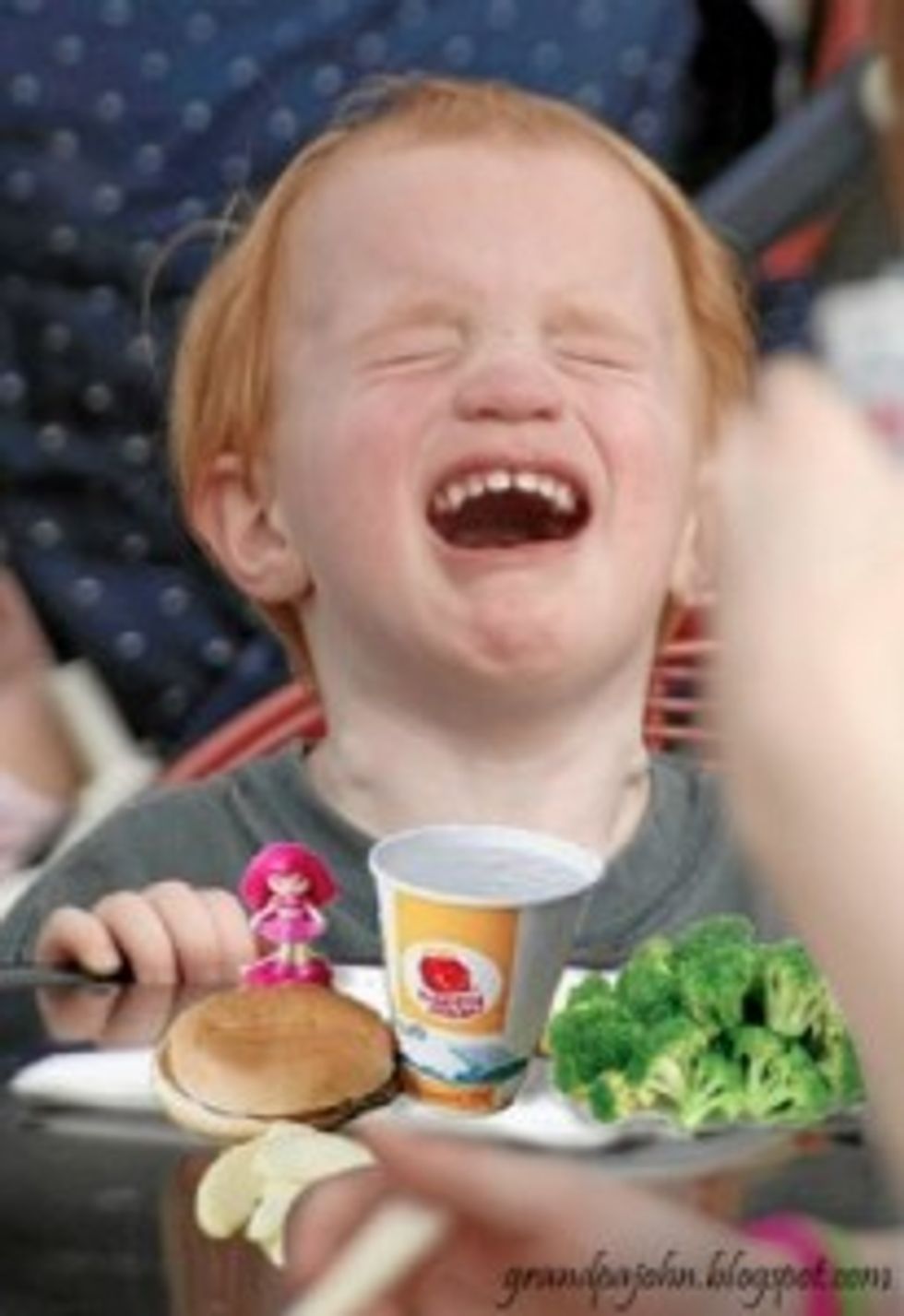 In this piece, the artist demonstrates the boy's pain as he is confronted with both a side of broccoli and some sort of pink clown toy. We are left considering how a healthy diet could jeopardize traditional gender roles.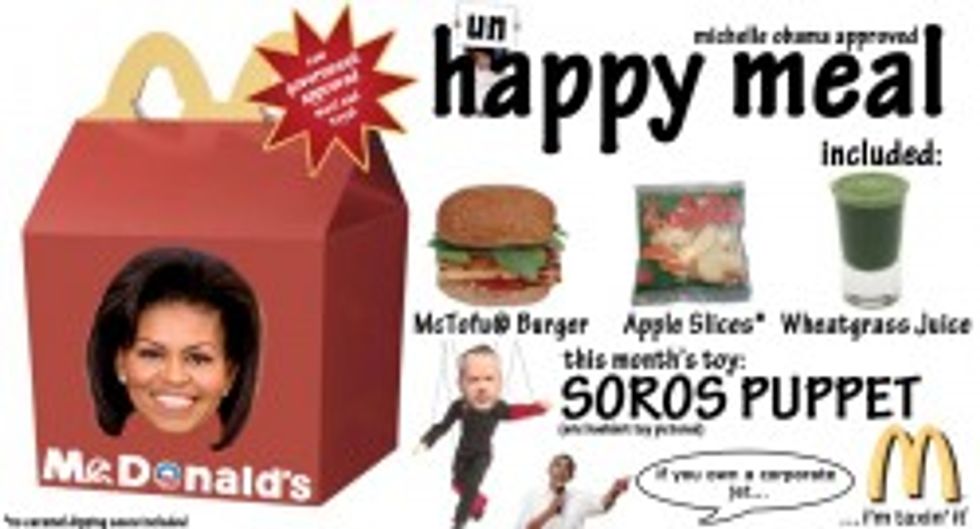 And in this example, we see firsthand the unfortunate result of Photoshop software's availabilty among America's mentally ill. [MichelleMalkin]