Philando Castile, who by all accounts was an exceptional human being but shouldn't be dead no matter what kind of man he was.
---
As we are sure you have heard, a jury acquitted Jeronimo Yanez, the police officer who shot Philando Castile live on Facebook. For our non-American readers, this seems baffling and strange, given that the entire world watched a man who was buckled into his seat behaving very politely until he was killed.
So let's explain how the American legal system works, in case someone thought it was about justice instead of rule of law! Firstly, we don't convict cops who kill people in the line of duty. It's not 100%, but it's a rule so ironclad that an exception to it is a moment of national WTF. We actually give police officers who've been acquitted fawning profiles in national media where they can complain that they have been irreparably harmed by people being mad about them shooting someone.
When a civilian kills someone, they are arrested and taken to a police station to be interviewed. When a police officer kills someone, his union rep reminds everyone that he is not allowed to be interviewed without some time to relax and unwind. If he is acquitted it's not uncommon to see cities paying out millions in civil wrongful death suits (which have a lower standard than a criminal trial would) while also having to reinstate the officer with back pay, if he was suspended at all. It all depends on the state and municipality and how strong the union contract is; there is no one standard in America for how to handle this stuff.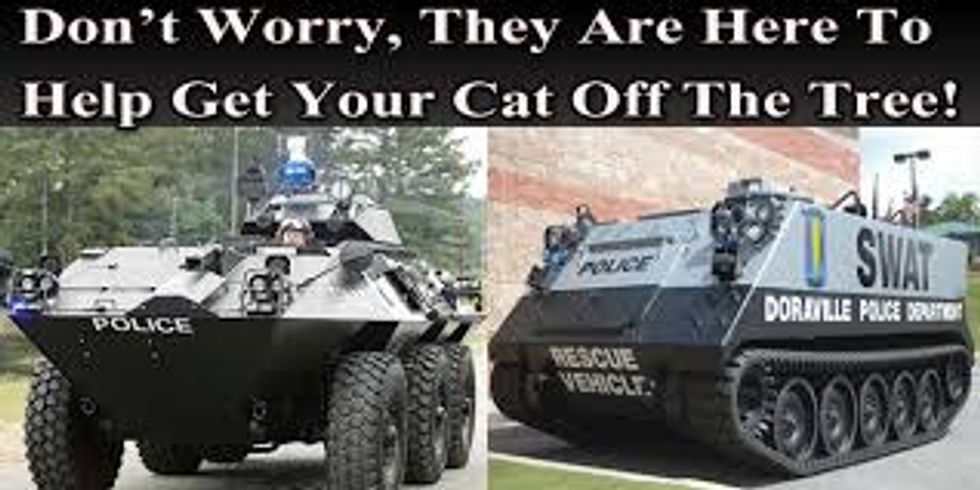 Because this is America, we cannot be bothered with common sense or a normal amount of dramatic flourishes. That's why we're giving police departments billions of dollars' worth of equipment: things like the BearCat, which is a fun acronym for a Ballistic Engineered Armored Response Counter Attack Truck. Or they get an APC (armored personnel carrier) or an MRAP (mine-resistant, ambush-protected) or an LRAD (long-range acoustic device, which actually means Bond-villain-y noise weapon) for their SWAT teams. Because post-9/11, the thing we started to worry about was us. We are very punitive on ourselves! If by "ourselves" we mean the not-white people who live here!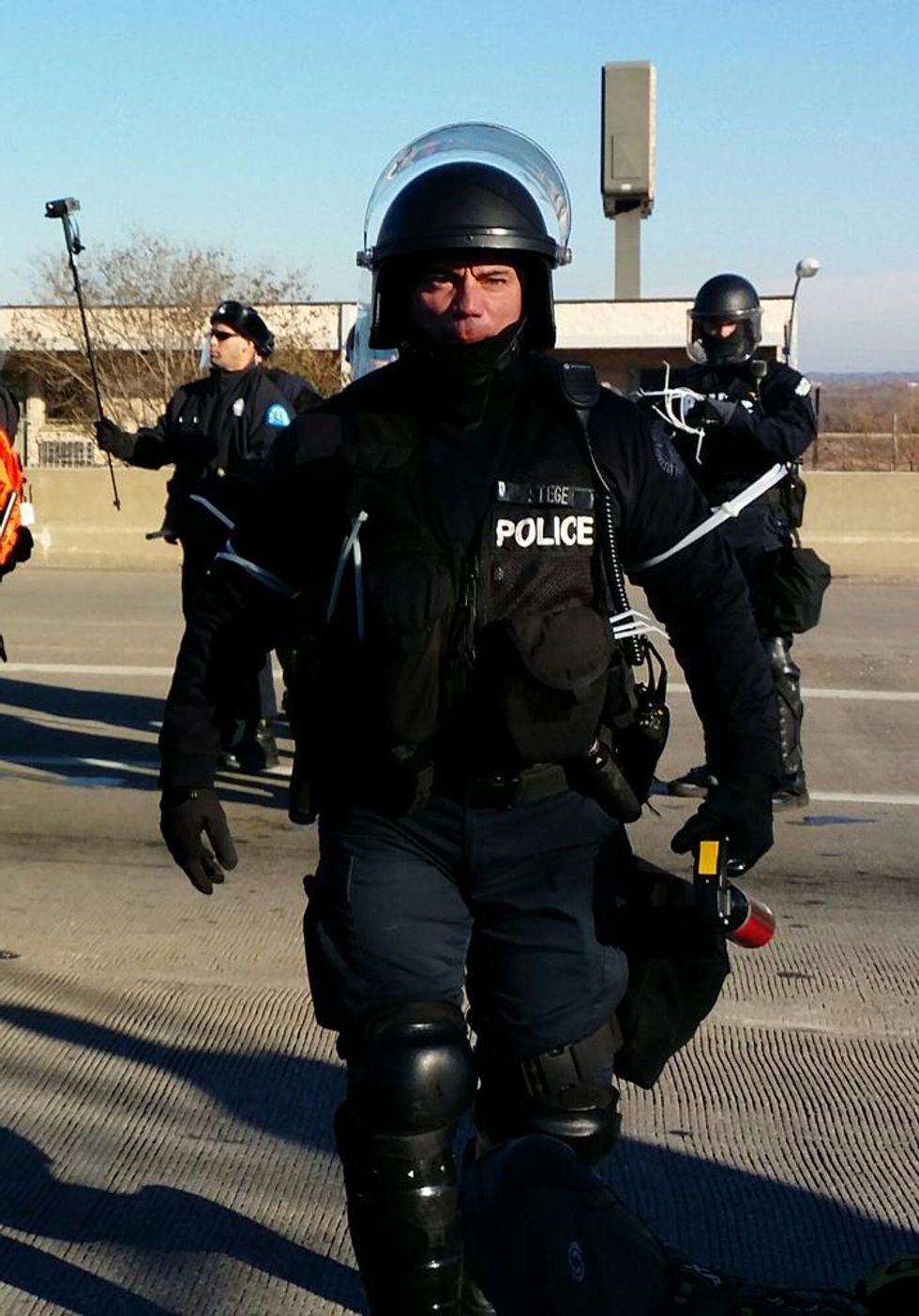 This is what a police officer in St. Louis looks like right before he sprays you with military-grade chemical weapons. (note: they don't care if you're a journalist.)
For those not familiar, the facts of the case are this: Philando Castile was in a car that was pulled over for a broken taillight. (wasn't broken.) He told the officer that he was carrying a gun. (perfectly legal in Minnesota.) His girlfriend, Diamond Reynolds, and her 4-year-old daughter were in the car. The officer shot Castile through the window. Castile had his seat belt on. The whole thing was streamed live on Facebook.
If you have ever wanted to know how gross and racist America is, it is this: ain't a white woman alive would have held herself together like Reynolds had to. She narrated the death of her fiance in a calm, even tone. She interrogated the officer politely, trying to get him to say what the problem was, why this was happening. And at the end of the video, that little girl was telling her mommy that everything would be okay. "I'm here, mommy," said the child too small to be a kindergartner, who had just watched her daddy killed by a police officer. And that's not even the worst part.
After the officer killed her partner, REYNOLDS calmed the OFFICER. She de-escalated the situation.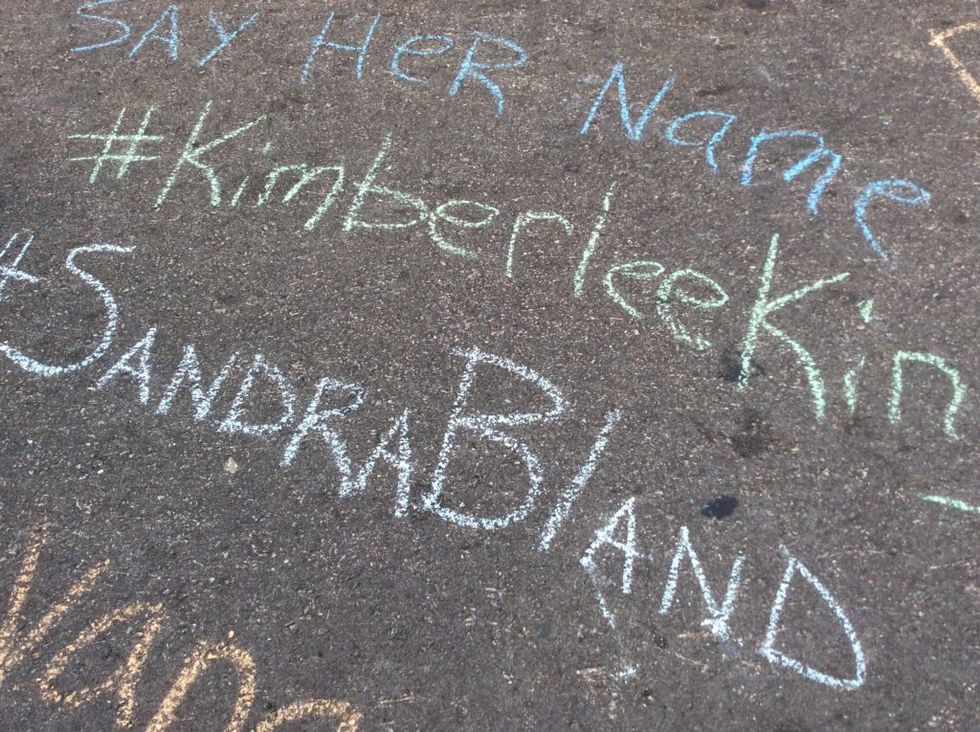 It came out later that the officer thought Castile had a "wide-set nose" which matched the description of a wanted suspect and that's why this all happened. Some other reasons cops have killed black dudes in America recently (this list is not at all exhaustive) are: standing calmly in the middle of the road, trying to protect an autistic client, being deaf, selling cigarettes, jogging, or generally having a large physique and thus appearing to be a "valid threat."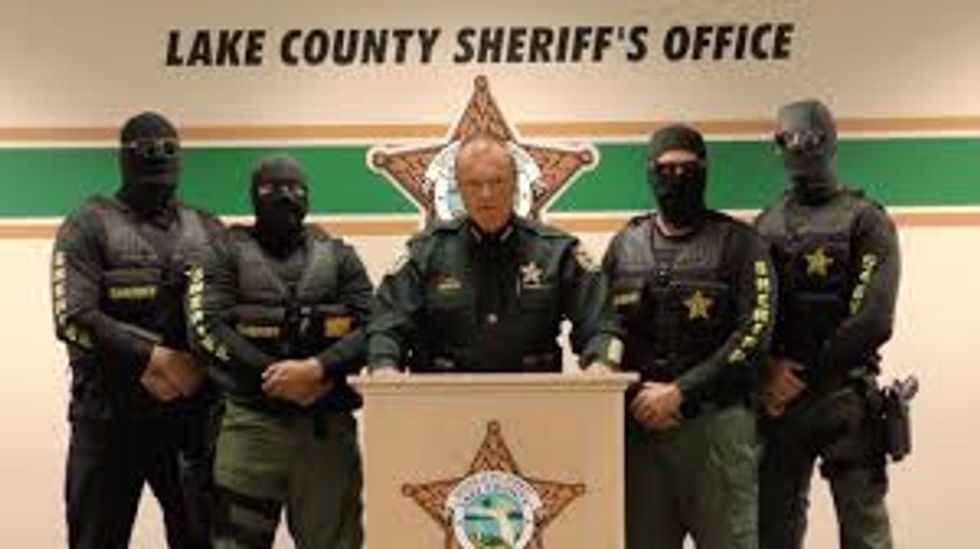 Florida. Because of course.
So the acquittal of the police officer who killed Philando Castile didn't happen in a vacuum and wasn't a shock. It was the assumed outcome. Which is fucked. The juror descriptions read like a how-to-get-an-acquittal dream: two mentioned that in handgun safety classes they'd been told to keep their "hands visible" as though that has ever saved a black man looking down the barrel of a twitchy cop's gun. One middle-aged white guy said that Diamond Reynolds was "overly calm." That was the jury.
The trial... well, at one point the jury asked for the officers' testimony to be read back to them, and the judge refused the request.
And the jury was working in a system that not only has an assumption of innocence for the accused, but which has rules that say if an officer was in reasonable fear of his life it wasn't a murder. "Reasonable fear" is, of course, a bullshit thing you can't quantify, and they never do seem to get into just WHY the officer was afraid. They talk about it, but nobody says it. We never do seem to talk about the fact that in America, we are raised to fear people with black skin.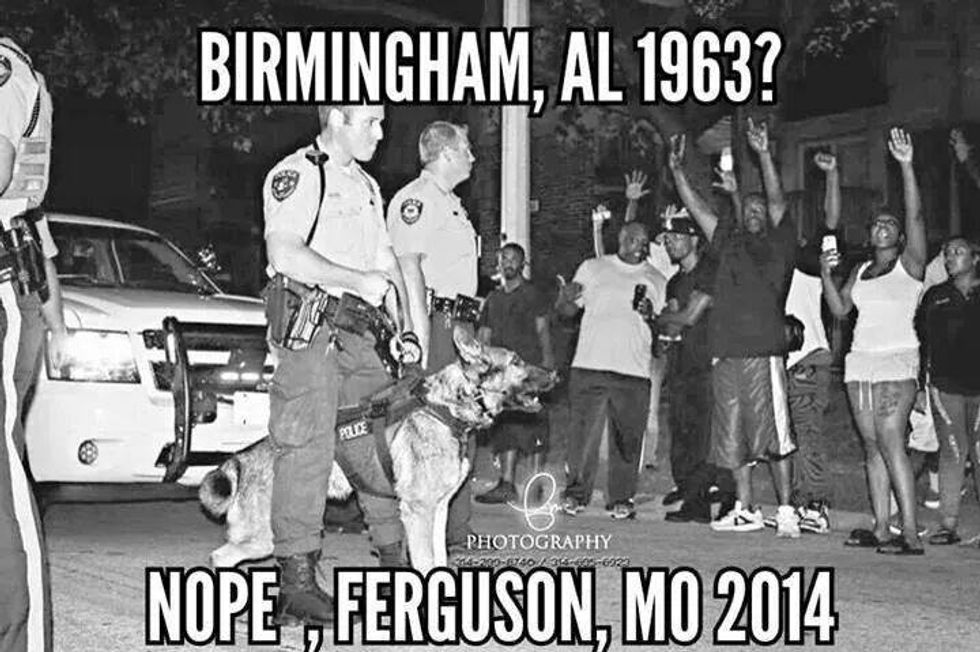 We assume you will go to more newsy places for the news. You come here for snark and witty commentary. We will not try to exhaustively explain this case, and we can't make jokes about it. There are some fucking things that just aren't funny, not even in our stock gallows humor kind of way. So far this year, police in America have killed 447 people. So far this year, there have been 188 days.
But here is Philando Castile's family, and if you still don't know what racism looks like in America, it looks like a press conference in which grieving black faces have to do a press conference after the acquittal of the police officer who killed their family.
Which everybody knew was coming, despite the evidence, because that is America in 2017.
(PS: if you have just read this or anything like it anywhere on the internet and you are white: the absolute WRONG reaction is to find your nearest black person and tell them at length how horrified and outraged you are. DEFINITELY DO NOT ASK how to cope with all this. What you do with that rage is go find you other white people and tell THEM how awful and outrageous this all is - most particularly the ones who don't already know. This problem we have of racism and death is not within the purview of its victims to solve. The very best rule to follow in life is: don't be a dick. And that includes not being a dick to people who are grieving and grappling with insanity that we ourselves have forced upon them by asking them to make us feel better.)