Americans Very, Very Worried About Our Homeless... Obese Cats
News
July 31, 2008 03:37 PM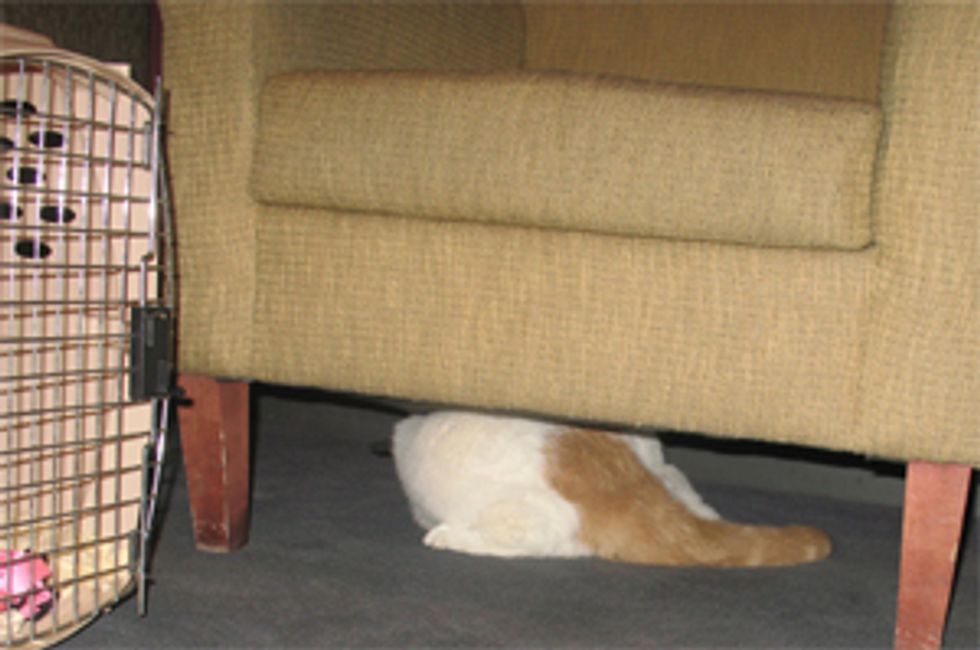 This is an actual fat cat named "Chunks" who is, of course, hiding under a chair in the green room of the MSNBC studio. Here's how this obese monstergot famous: "BLACKWOOD, N.J. -- Turns out, the economy is the reason a 44-pound cat found lumbering the streets of New Jersey became homeless. The Camden County Animal Shelter said the cat's owner came forward to say she had to abandon the tubby tabby because her home was foreclosed." Naturally, no one cares about the owner having lost her home.
---
Millions of Americans have lost their homes in the past year or two, during which time they also have not eaten or driven a motorcar. But until an animal, one whose basic description doubles as a common metaphor for rich people, allowed journalists to write cutesy, ironic and most importantly obvious headlines like, "Fat Cat Is Victim Of Foreclosure," no one cared.
This slide show, with the captions, of the bum cat at MSNBC... is astonishing. The cat's "publicist" gets 15 calls an hour from random people about this idiot cat.
Fat Cat Is Victim Of Foreclosure [WNBC]