America's Leaders Terrified by Monster Island
News
August 08, 2008 01:50 AM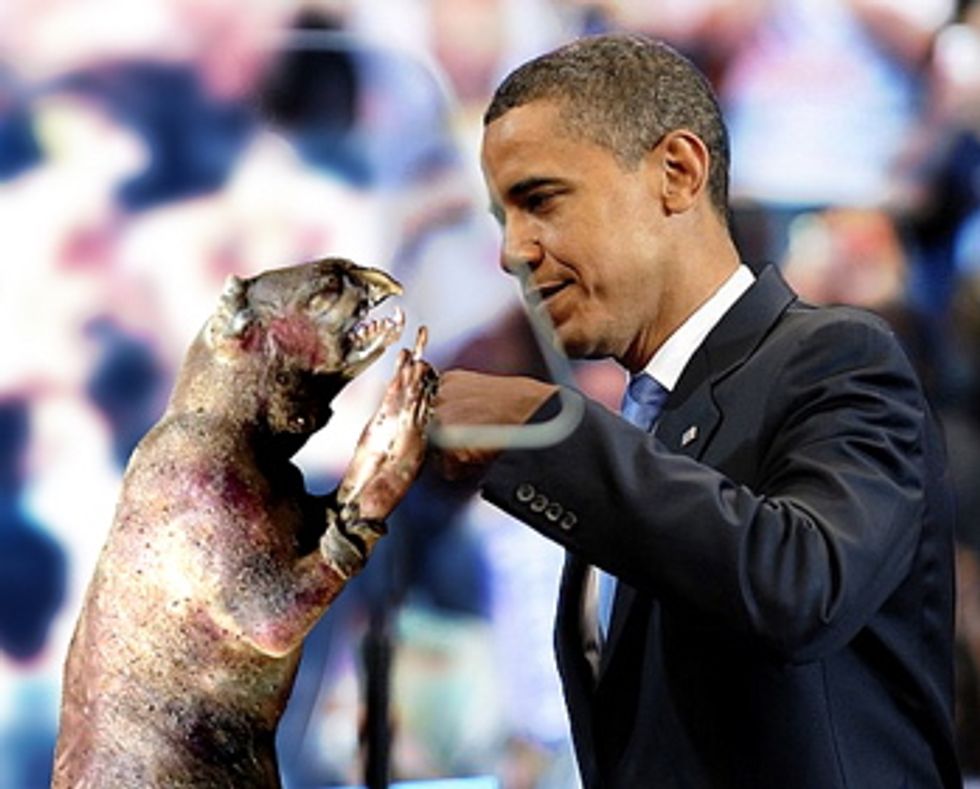 You've heard about the Montauk Monster and the terriblesecretgovernmentlaboratory on Plum Island, but what will our Leaders do to stop the reign of biological terror from the Department of Homeland Security's Monster Island? Even Hillary Clinton is frightened!
---
Also, did you know there's maybe some kind of Alien Hell-Door right there at Montauk? The alleged Montauk Project started more than a half century ago at "Camp Hero" (now Montauk Point State Park) on the northeastern tip of Long Island, just across the water from Plum Island.
Says DISINFO.COM: "Though the Montauk Project ceased in the 1983 of our timeline, it is said to be fully operational in numerous parallel worlds. These activities occasionally bleed through into our reality and there is talk about alternate Montaukian timelines threatening to collapse into and merge with ours, entirely. (Whatever THAT really means!)"