An Evening of Genre-Hopping at the Velvet Lounge
News
March 10, 2009 04:43 PM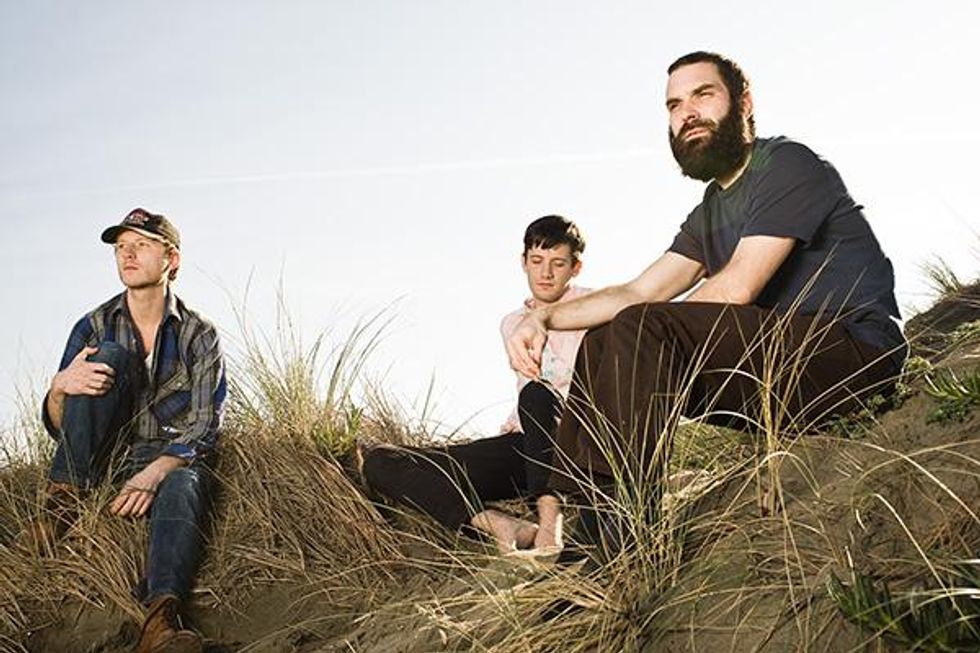 Mi Ami's sound is variously described as dub-punk, funk, Afro-pop, minimal techno or just "banshee yowls," depending on who's doing the describing. Improbably, Mi Ami actuallyis all of these things, and will be playing at the Velvet Lounge tonight for anyone curious to see how they do it.
---
Two members of Mi Ami came from the Black Eyes, a band that was good enough to be signed to DC's Dischord punk label, and they borrow a lot from their former incarnation. But not even Pitchfork really knows what to make of their music -- and any band that can befuddle the snobs over there is a band worth seeing. You can hear samples (and see a Blingeed band photo!) at Mi Ami's Myspace page.
Make sure to get to the Velvet Lounge early because the openers are also worth seeing. Food for Animals is an experimental hip-hop group from Silver Spring, and Lexie Mountain Boys is an insane-sounding a capella group from Baltimore. There is truly no genre left behind at the Lounge tonight.
Mi Ami, Food for Animals, Lexie Mountain Boys at Velvet Lounge tonight; $8; doors at 7:30PM; show at 9:00PM [Velvet Lounge]