And So Continues the Ironic Consumption of Pig
March 22, 2011 01:31 PM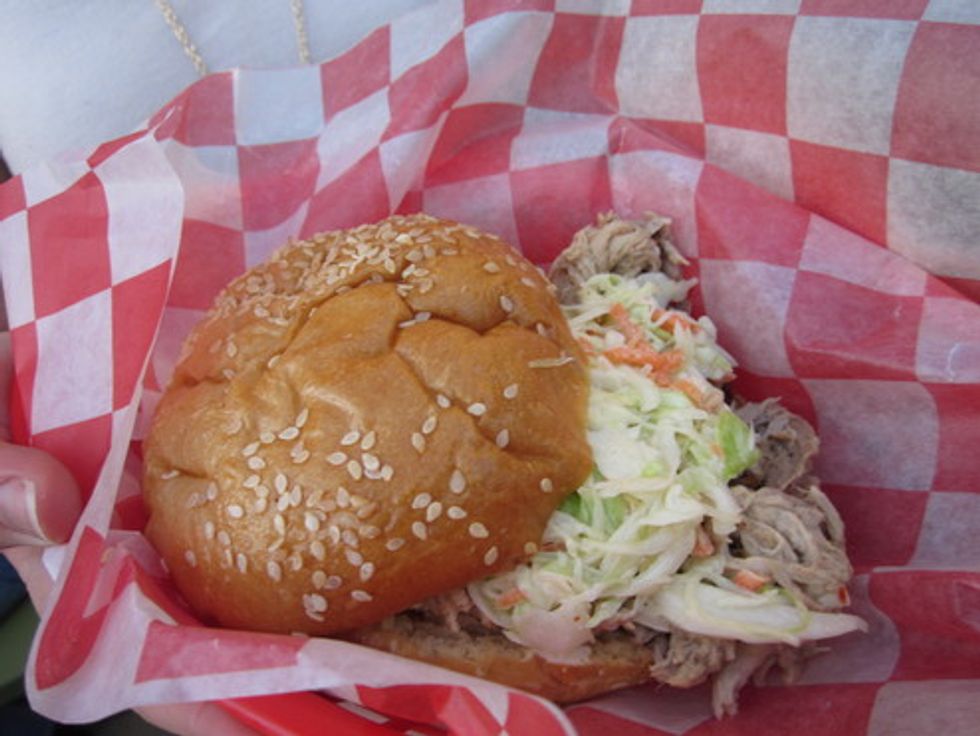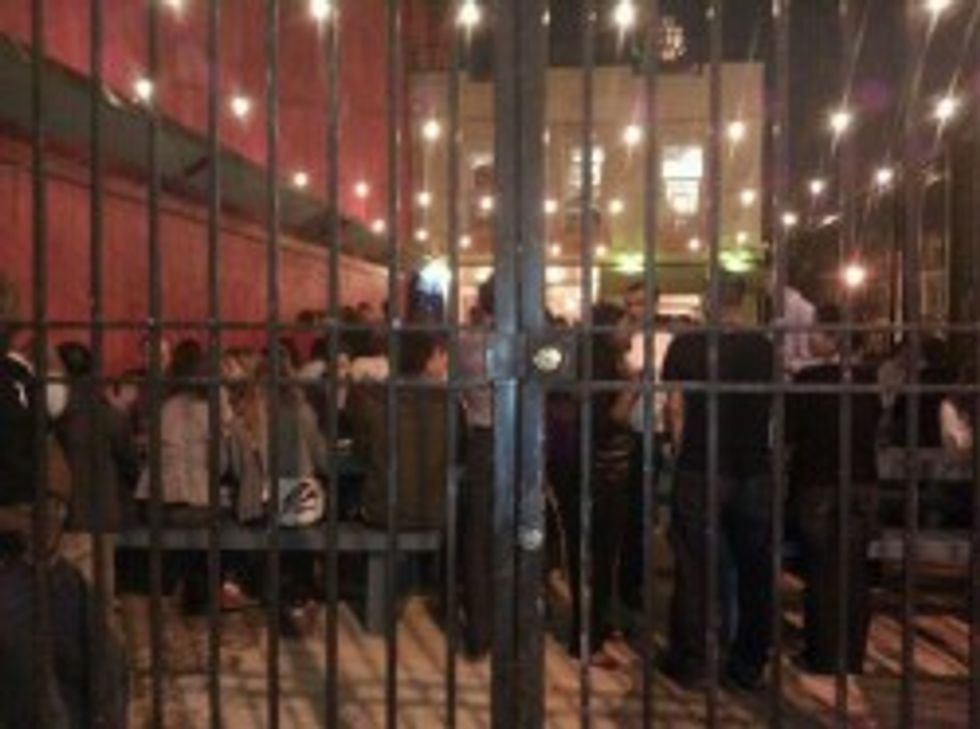 With all the economic unpleasantness and the wars and the fact that our quinoa habit is slowly starving South Americans, here's something to take comfort in: a new spot for the disposing of income, Standard. It's a food truck without wheels where you're charged sales tax on your bill -- this is also known as a restaurant. And yet it has everything this city loves: a New York equivalent, beer served by the liter, pork, and a large outdoor patio. Why else would Washingtonians be so eager to eat and drink at a restaurant that resembles a prison yard?
---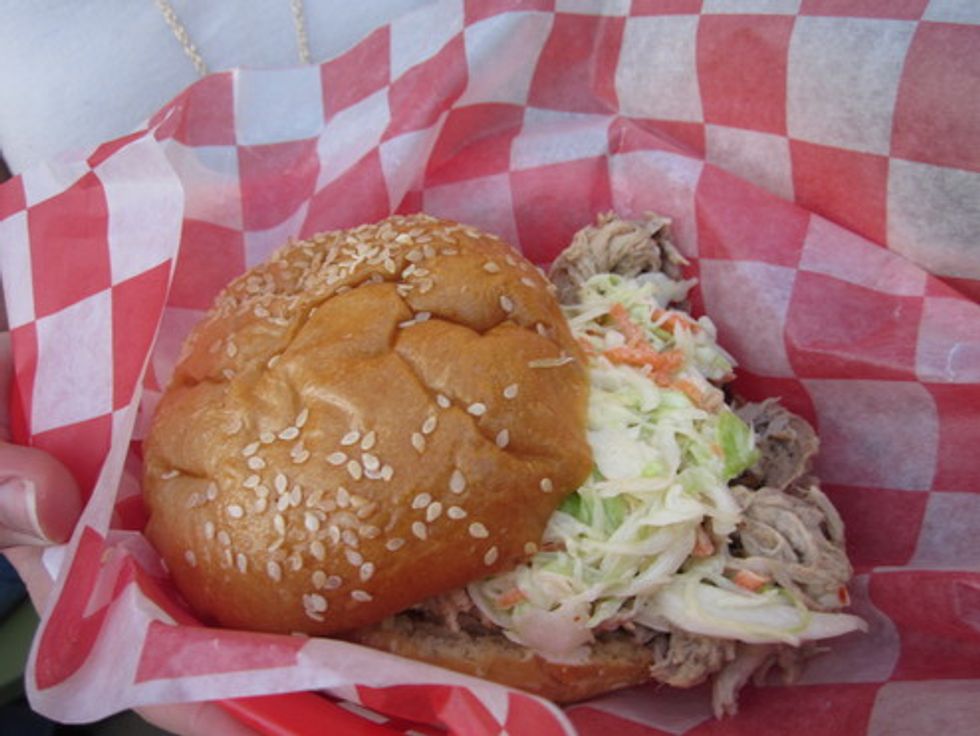 For some time now, Washingtonians have had to travel to the carnival wonder that is H Street Northeast to satisfy their desire to drink liters of beer outdoors. And who doesn't have such desires? But now the Northwest quadrant has its very own German-style beer garden complete with picnic tables and patio heaters .... although it's less "German beer garden" and more what you'd expect to find in the backyard of a Columbia Height row house in mid-June.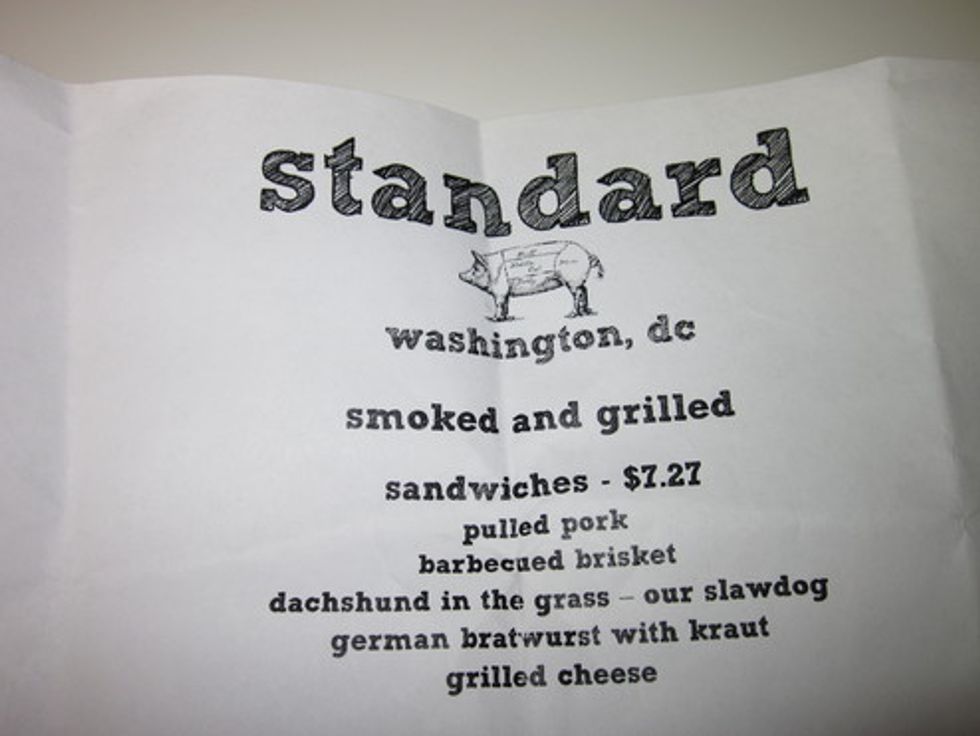 Here's a fun fact: Did you know that you can have vegetarian items on your menu -- like grilled portobello mushrooms, or a veggie burger -- and still serve meat? Did you know that even carnivores sometimes like vegetables? It's true! And that by serving vegetarian foods as well as meat items, you expand your customer base, which is better for business. If a grilled cheese sandwich costs as much as a pulled pork sandwich does, both of which cost less on day one, Standard sure seems to get this on some level.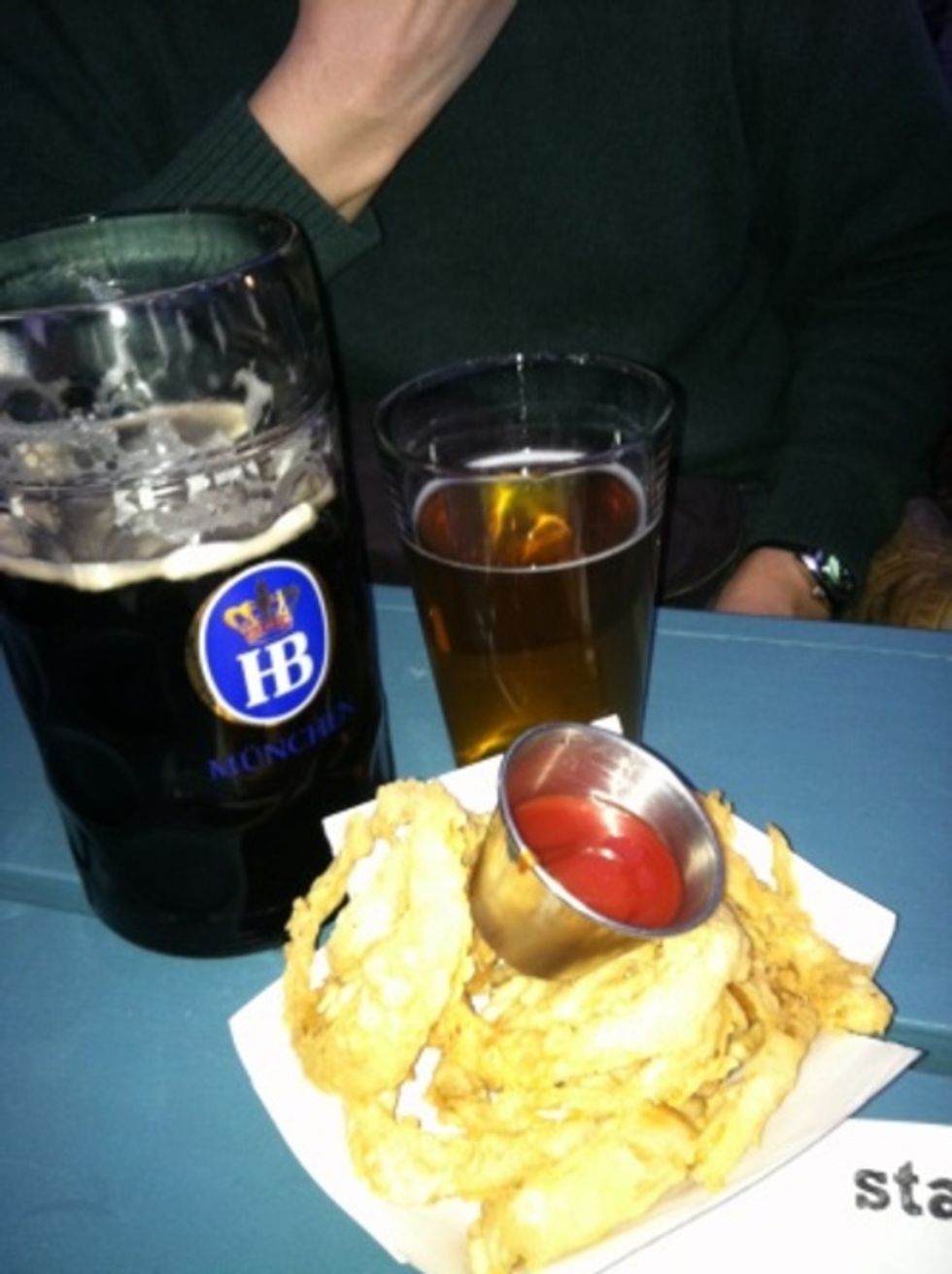 Things that are standard, are, by definition, tolerable, average and unexceptional. And Standard lacks the dim lighting, mason jars and all other things that make dining in D.C. a pleasantly pretentious activity. How can we be expected to dine somewhere that's just so ... Standard?
All this said, Standard is a slightly different place where you and your friends can ironically eat pig and drink beer in the sun while discussing interesting things. And, when it comes down to it, other than the fact that the area could use some traditional "large plates" restaurants -- places that serve vegetables that aren't smothered in bacon grease -- and maybe another supermarket, there's nothing wrong with that. At least it's not another furniture store.
Standard, 1801 14th Street, NW, Washington, DC 20009.