And Then Everything Was Fried
September 15, 2009 02:23 PM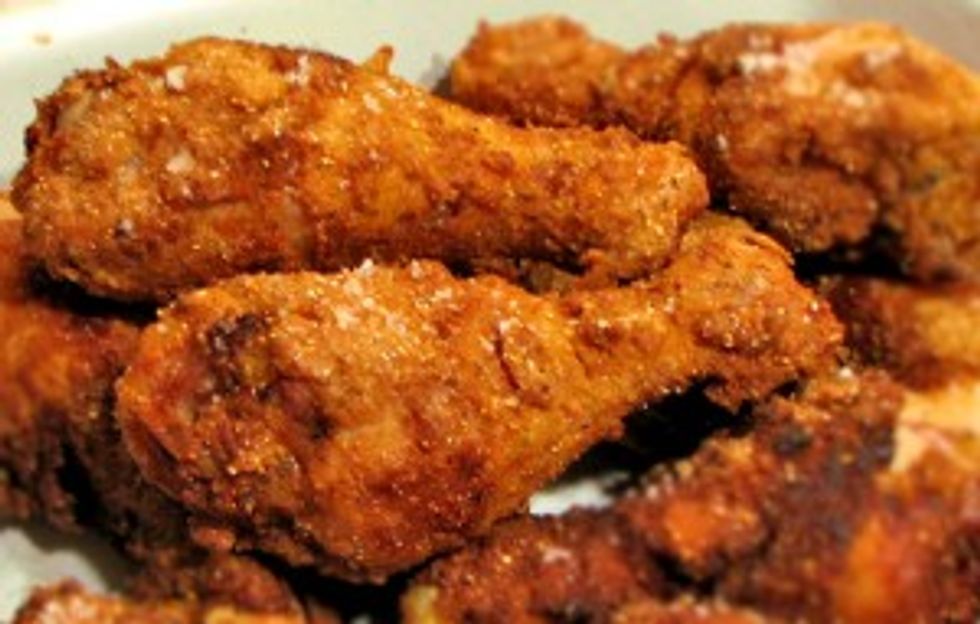 We are entering into a new phase of food in DC, one that involves large amounts of fried food. Explained simply, this means that many a DC restaurant has decided that you, patron of food, want your food to be fried (or lightly battered, that counts too) and has taken strides to serve you delicious fried goodness. Enter Eatonville, one of the many upscale fried food institutions in DC. This charming restaurant in the U street area serves heavy Southern food and, although the fried goodness may kill you, every bit of it is certainly worth consuming.
---
We will now take you on a journey of how to maximize eating fried food at Eatonville:
Start with the fried green tomatoes. The tomatoes have excellent flavor and the goat cheese topping is a great addition, because goat cheese is just good, period. You can even get fried goat cheese! It comes fried on a salad with arugula, frisee and BACON.
Moving on to your entree, you have many, MANY a fried food option! There's the sea creature fried in a sandwich (the oyster, shrimp or catfish po boy) which, though tasty, could serve to taste a bit more like the ocean.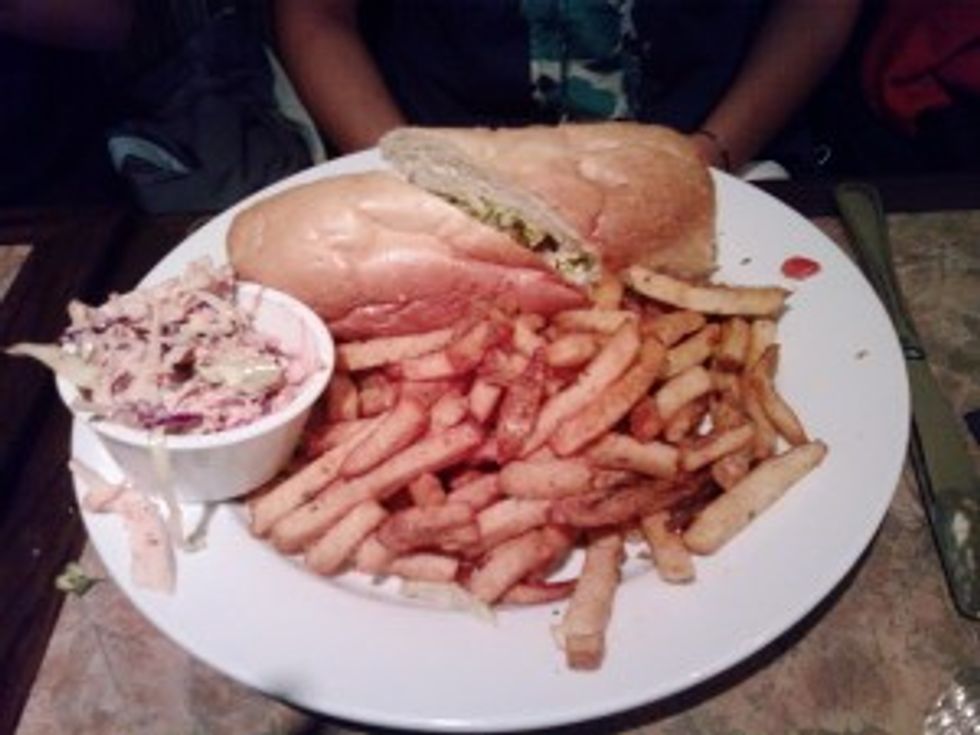 Or you could go for the fried pork chop or the catfish that comes with jalapeno cheddar grits, because everything fried naturally comes with a side of butter. And then there's always your everyday fried food goodness, a traditional crab burger or the very popular fried chicken that comes with heavenly garlic mashed potatoes.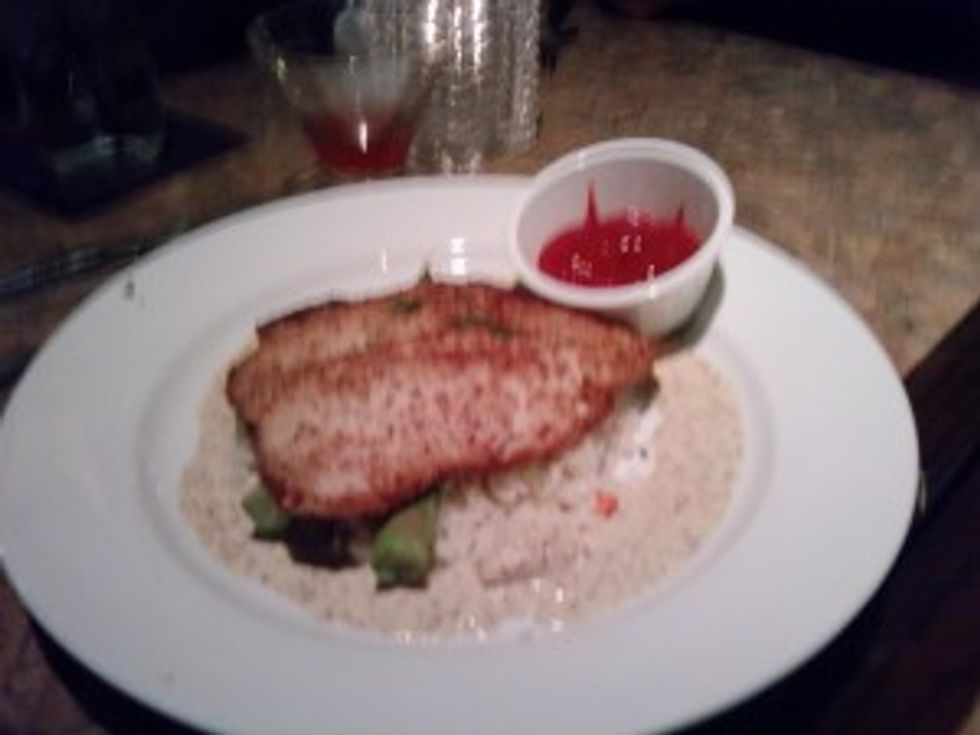 Alas, Eatonville does offer more than just delicious fried food. The restaurant has an awesome ambiance. The walls have beautiful murals, painted with colors that make the place look particularly vibrant and hip. The staff and management are extremely nice and accommodating and sincerely want you to have a great meal.
Even the non-fried food manages to be delicious. The mushroom loaf (see below, and also note the very flavorful bed of succotash that it rests on) is a very tasty vegetarian dish. The bread pudding is an excellent choice for dessert and you can't go wrong with mac and cheese. Enjoy your heart attack, and have it with a mint julep, they make 'em super strong here.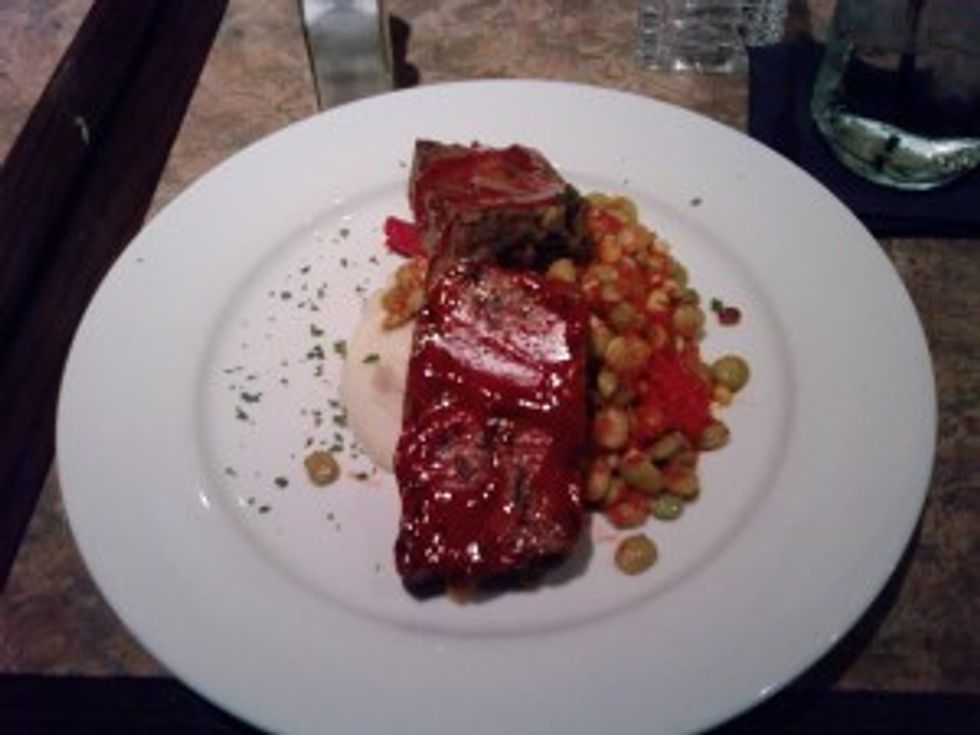 Eatonville, 2121 14th Street NW Washington, DC 20009. (202) 332-9672.