Ghost Of Zombie Of Undead Obamacare Repeal Going To Some Sh*tbird Appeal Court Now!
News
July 09, 2019 09:46 AM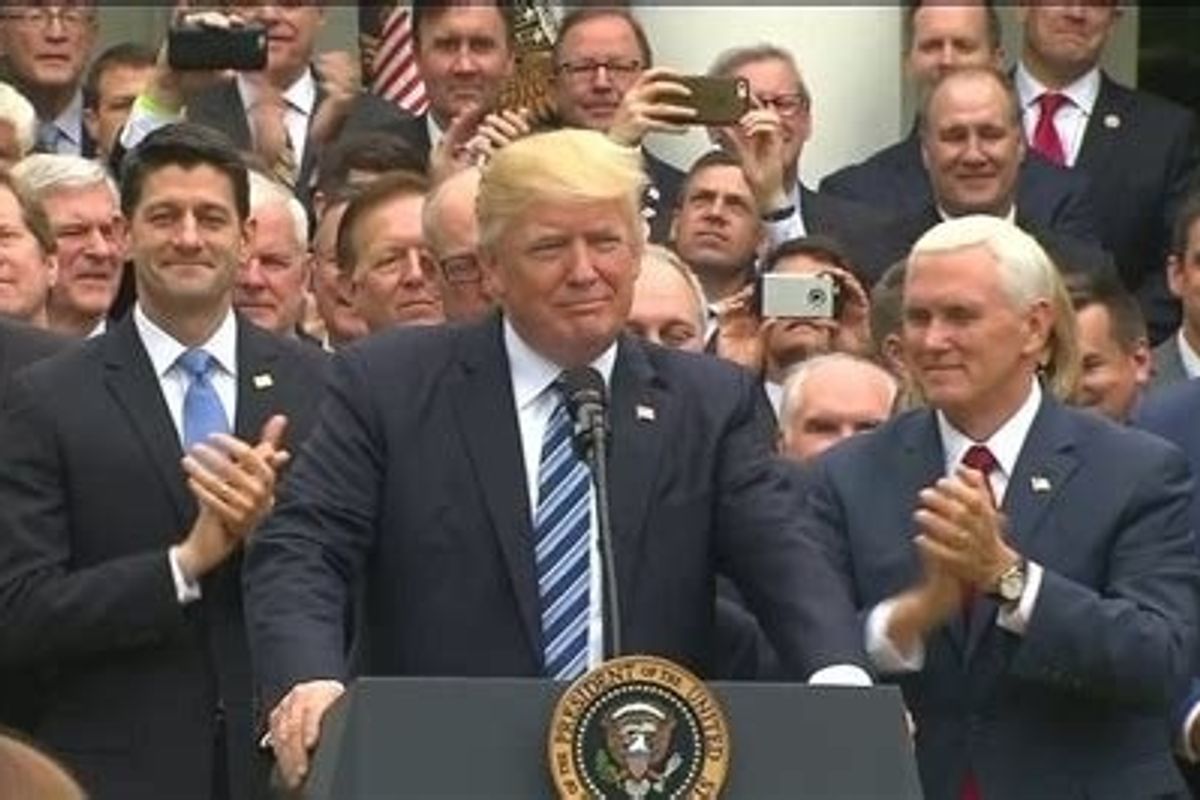 The GOP is back in court this week trying to screw millions of Americans out of healthcare. Are you not surprised? Today, a group of Republican attorneys general from 18 states will argue to the US Court of Appeals for the Fifth Circuit that the ACA is unconstitutional and the law should be invalidated in its entirety. If they're successful, 21 million Americans could lose their health insurance.
Haven't we done this already?
If you're having a sense of deja vu, you aren't alone. Republicans have been trying to stop the ACA since before it went into effect. In 2012, a case challenging the ACA's individual mandate went up to the Supreme Court. In a 5-4 decision in which Chief Justice John Roberts joined the Court's traditionally liberal wing, SCOTUS upheld the healthcare law -- mostly. And that, it seemed, was that.
So how is this a thing?
Never underestimate the will of Republicans to hurt people and screw over their constituents.
---
After the 2016 election, many feared it would be the end of the ACA. But despite holding 70+ vanity votes to gut the ACA during the Obama administration, Republicans were unable to get enough votes to repeal when they held both houses of Congress and the presidency.
The GOP may have failed at killing the ACA legislatively, but that didn't stop them from trying to kill it in other ways. When they passed the Rich Person Tax Cut in 2017 (also known as the Tax Cuts and Jobs Act), they included a provision that they hoped would be a poison pill to the law.
The individual mandate in the ACA requires that most people maintain a minimum level of health insurance; if you don't keep that minimum coverage throughout the year, you have to pay a "shared responsibility payment" tax to the IRS. When Congress passed the Rich Person Tax Cut, they set the tax at $0 starting in 2019. And this is what Republicans are now relying on to try to get the ACA thrown out. Yes, you read that right: A change Republicans made to the law is, Republicans argue, reason to strike down the law Republicans changed.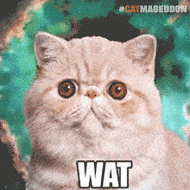 How one terrible judge can fuck over an entire country

If this case had been filed in most courts in the country, it probably would never have gotten to this point. Let's meet Reed O'Connor, a federal judge in the Northern District of Texas.
Judge O'Connor is, to put it delicately, a hateful Republican shill. And while we tend to only hear the phrase "activist judge" applied to judges who do things like respect human rights, O'Connor is an activist judge in the worst possible way.
Since he was appointed to the federal bench in 2007 by George W. Bush, Judge O'Connor's courtroom has become the place for the Texas attorney general -- and other hateful attorneys from around the country -- to attack civil rights laws and other policies that help people who aren't rich, cis, white men.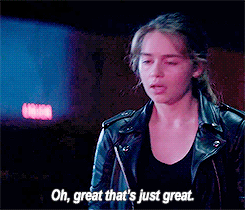 The Texas Tribune summarized some of Judge O'Connor's recent cases when he ruled against the ACA in December 2018:

In 2015, it was an Obama administration effort to extend family leave benefits to gay couples. In 2016, it was an Obama administration guideline allowing transgender children to use school bathrooms that align with their gender identity. And on Friday, it was the entirety of Obamacare that U.S. District Judge Reed O'Connor struck down as unconstitutional after a Texas-led coalition of 20 states sued this year to kill it.

Over the past four years, O'Connor has handed Texas major wins in several high-profile Texas v. United States lawsuits. And it doesn't seem to be a coincidence that those cases landed in his court. The North Texas judge has emerged as something of a favorite for the Texas Attorney General's Office, a notoriously litigious legal battalion known for challenging the federal government in cases and controversies across the country.

Since 2015, almost half of challenges to the federal government that Texas filed in district courts here landed in O'Connor's courtroom, attorney general's office records show. He is one of several dozen federal judges of his rank in the state.
Judge O'Connor has also struck down federal laws requiring interstate gun transfers to be made through licensed firearms dealers and Family and Medical Leave Act (FMLA) protections for same-sex couples.
The current lawsuit was widely considered a frivolous abuse of the legal system, but strategically getting the suit in front of Judge O'Connor gave it life. As expected, the Republican soldier did his duty and ruled that the ACA was unconstitutional. O'Connor's ruling was widely criticized as fringe nonsense, but hey, it's 2019, so that doesn't mean it won't be upheld.
Judge O'Connor used the fact that Congress charged a $0 individual mandate tax to rule that the ACA was unconstitutional in its entirety. As noted by the Kaiser Family Foundation:
According to the Texas trial court, [setting the shared responsibility payment at $0] "compels the conclusion" that the individual mandate ceases to be a constitutional exercise of Congress' taxing power because the associated financial penalty no longer "produces at least some revenue" for the federal government. The trial court went on to find that, because Congress called the individual mandate "essential" when enacting the ACA in 2010, the entire law must be invalidated. The trial court's decision has not yet been implemented. However, if the decision does take effect, it will have complex and far-reaching consequences for the nation's health care system, affecting nearly everyone in some way. A host of ACA provisions would be eliminated, including: protections for people with pre-existing conditions, subsidies to make individual health insurance more affordable, expanded eligibility for Medicaid, coverage of young adults up to age 26 under their parents' insurance policies, coverage of preventive care with no patient cost-sharing, closing of the doughnut hole under Medicare's drug benefit, and a series of tax increases to fund the new benefits.
Now the case is going up to the US Court of Appeals for the Fifth Circuit, a notoriously conservative court that covers Texas, Louisiana, and Mississippi.
What happens now?
Now, we wait. The Fifth Circuit is holding oral arguments in the case today at 1 p.m. Eastern. The three-judge panel hearing the case includes Judge Jennifer Walker Elrod (appointed by George W. Bush), Judge Carolyn Dineen King (appointed by President Carter), and Judge Kurt D. Engelhardt (appointed by Trump).
The Trump administration has said it plans to continue to enforce the ACA pending the case's appeal, but a decision could come as soon as early fall. Political experts believe a Fifth Circuit decision striking down the ACA would be a disaster for Republicans, but that's hardly a consolation for the people who would lose their health insurance in the meantime.
If the Fifth Circuit agrees with Judge O'Connor that the ACA is unconstitutional, it could have an immediate and devastating impact. That impact wouldn't be limited to people with marketplace insurance, either -- it would also hurt people who rely on the ACA for things like birth control and coverage of pre-existing conditions.
Here are just a few of the ways invalidating the ACA would immediately hurt people, courtesy of Families USA:
Insurers could deny coverage or charge unaffordable premiums to older people and to people with preexisting conditions, or cancel coverage or refuse to cover care for preexisting conditions once people are enrolled. People in employer-based plans, not just individual plans, could face preexisting condition exclusions;

At least 20 million consumers could lose health insurance– 12 million people who get coverage through Medicaid and 8 million who get federal subsidies in the health insurance marketplace;

Young people would no longer be guaranteed the right to stay on their parents' plans until they turn 26, endangering coverage for an additional 3 million people;

People would no longer be guaranteed access to essential health benefits in health plans including prescription drug coverage, maternity care, mental health and substance use benefits, and other critical services; [and]

Health plans would once again be able to implement lifetime and annual limits on how much care they will cover for individuals and families[.]
It's likely that this fight will end up back in front of the Supreme Court -- again -- before all is said and done.

Millions of Americans rely on the ACA for health insurance, myself included. If the GOP has its way, we will all lose our coverage. Here's hoping the Fifth Circuit is a tougher audience than Judge O'Connor.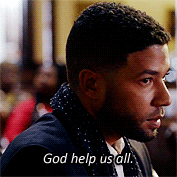 [KFF / Texas Tribune / Families USA]

From Your Site Articles
Related Articles Around the Web
Jamie Lynn Crofts
Jamie Lynn Crofts is sick of your bullshit. When she's not wrangling cats, she's probably writing about nerdy legal stuff, rocking out at karaoke, or tweeting about god knows what. Jamie would kindly like to remind everyone that it's perfectly legal to tell Bob Murray to eat shit.