Another 'Hip' Restaurant Opens On U Street ... With a Drink Called 'The Bailout'
News
March 30, 2009 01:40 PM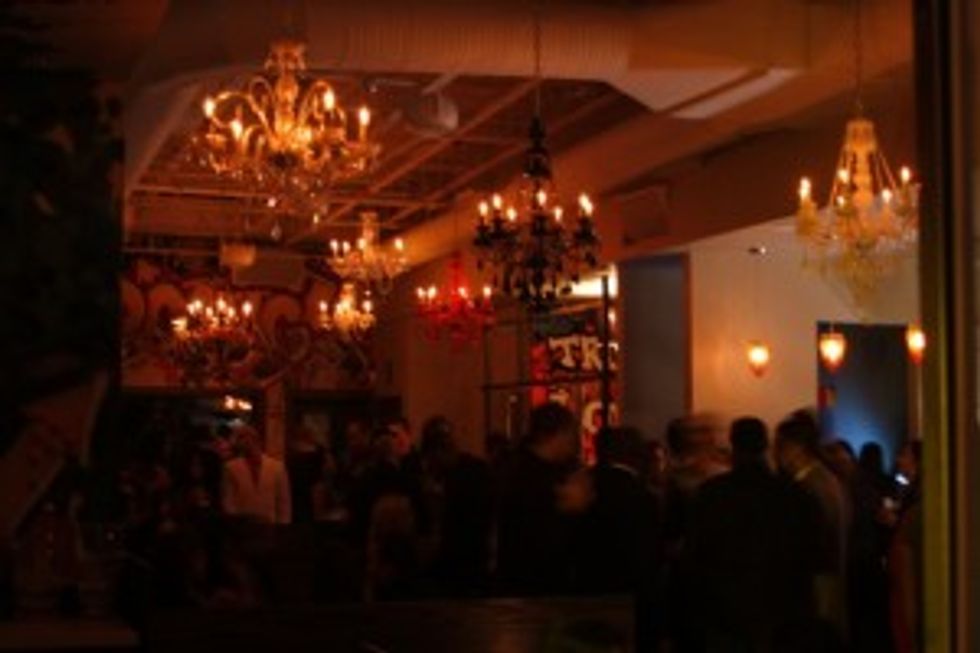 Every time a restaurant in DC opens up, your Wonkette prays that it's not another lounge-y room with house music, small plates and overpriced drinks.Policy, on U Street, opened last Saturday -- and it's got all this and more.
---
The menu has some seriously strange yet tasty-sounding concoctions. There's hot and sour shiitake soup with asparagus and butter beans, hummus made of edamame, and lobster and brie chili relleno -- that's like, five cuisines (Japanese, Chinese, French, Arab and Mexican) right there.
It's almost as though someone dared the chef to stick in as many cultures as humanly possible in a race to create the most fusionest fusion menu in all of DC.
And that, coupled with the decor, is overkill. Policy is testament to that thing that most DC bars and restaurants do, where they realize how square their patrons are, so try to overcompensate with the design scheme.
The graffiti on the second floor is cringeworthy, ditto with the chandeliers and the shiny red booths. And then there's the house music, oh, the painful house music. Everywhere, all the time, in your face.
The food will be interesting, to say the least. And you'll probably have fun swinging from the S&M-like bars hanging from the ceilings. Oh yeah, and there's a drink called "The Bailout" which really is just the icing on the cake.
Photo courtesy of the Fab Empire blog.