Another South Carolina Republican Dude Claims He Banged Nikki Haley
News
June 03, 2010 09:11 AM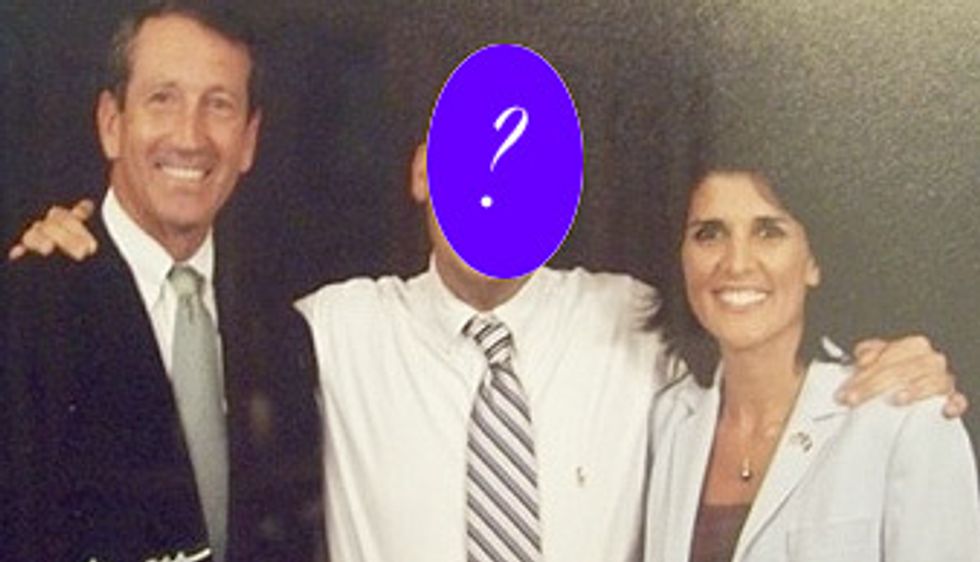 Nikki Haley hopes to be the new Mark Sanford of South Carolina, and various fellow Republicans are doing everything they can to make sure the "Palmetto State" continues to be known as the GOP's hourly motel of sexy/immoral extra-marital affairs. First, some weird blogger (and former aide to Mark Sanford) released the shocking details of his alleged affair with Nikki Haley, and now a Republican aide to the lieutenant governor claims he had aone-night stand (sexual intercourse at a motel) with Haley, who was and is married. Do the Republicans of South Carolina simply lack any basic morals?
---
Republican gubernatorial front-runner Nikki Haley said Wednesday that a rival, Lt. Gov. Andre Bauer, is behind a last-minute attack, raising questions about her marital fidelity in an effort to undermine her campaign.

With less than a week before Tuesday's primary, Bauer's campaign said in a press release Wednesday that a Bauer political consultant, Larry Marchant, was asked to leave the campaign for "inappropriate conduct not in keeping with the goals of this campaign."

Marchant, contacted by The State, said the conduct the press release referred to was a one-night sexual encounter that he had with Haley during a June 2008 school-choice convention in Salt Lake City.
Marchant, who also had a recent indiscretion in which he drove drunk and got a DUI, was fired by Bauer after the Bauer campaign put out a press release detailing Marchant's alleged boinking of Nikki Haley. Do any of these people ever, ever keep their panties on? It's like they just don't care about running the state of South Carolina!