Anthony Scaramucci Doesn't Suck Own Cock Like Steve Bannon Sucks Own Cock
News
July 28, 2017 09:38 AM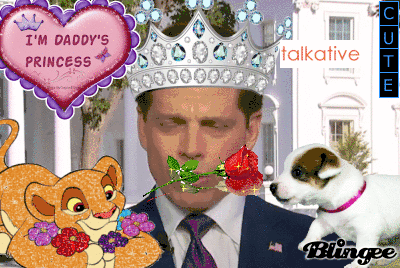 pretty
---
Splendid news, everyone! Anthony Scaramucci, Donald Trump's adorable little biscuit, does not suck his own cock. Unfortunate news, everyone! Steve Bannon, the pockmarked grease stain that fell out Dead Breitbart's anal canal and into the White House, apparently does suck his own cock, according to the Queen of Scaramucci.
All this news and more is available in Ryan Lizza's report in The New Yorker, about what happened Wednesday night, AFTER Scaramucci and Trump and Sean Hannity had dinner, but BEFORE Scaramucci got on his Tweeter and started acting out Mean Girls and Heathers and Carrie in White House Chief of Staff Reince Priebus's general direction.
You see, Queen Scaramucci (who, assuming there is a God and Lorne Michaels can hear His voice, will be played on "Saturday Night Live" by Cecily Strong, doing a combo of Former Porn Stars and a yappy Pekingese demon) picked up his Obamaphone and called Lizza and he queened himself into a RAGE STROKE, from the sounds of it!
Yap yap! Yip! GRRR ARGH!
"Who leaked that to you?" he asked. I said I couldn't give him that information. He responded by threatening to fire the entire White House communications staff. "What I'm going to do is, I will eliminate everyone in the comms team and we'll start over," he said.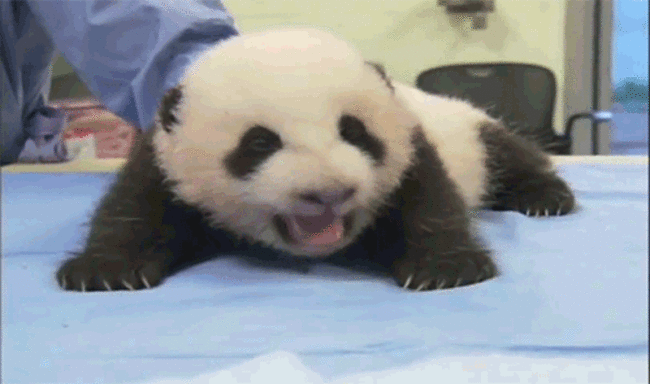 "Is it an assistant to the President?" he asked. I again told him I couldn't say. "O.K., I'm going to fire every one of them, and then you haven't protected anybody, so the entire place will be fired over the next two weeks."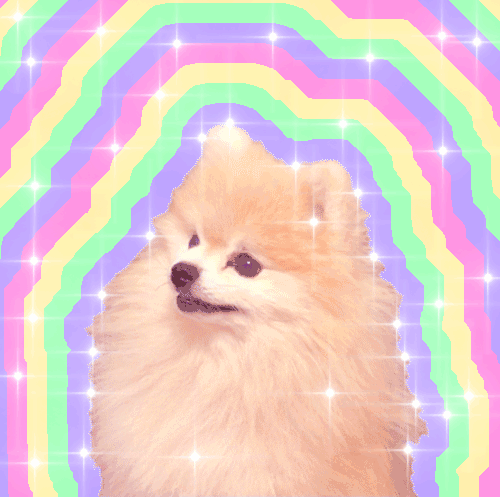 "Reince is a fucking paranoid schizophrenic, a paranoiac," Scaramucci said. He channelled Priebus as he spoke: " 'Oh, Bill Shine is coming in. Let me leak the fucking thing and see if I can cock-block these people the way I cock-blocked Scaramucci for six months.' "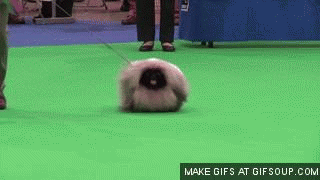 I'm not Steve Bannon, I'm not trying to suck my own cock," he said, speaking of Trump's chief strategist.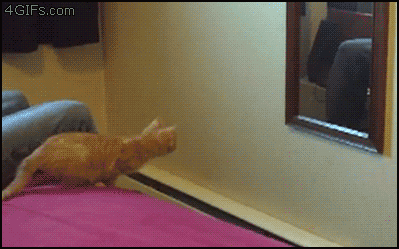 "What I want to do is I want to fucking kill all the leakers and I want to get the President's agenda on track so we can succeed for the American people," he told me.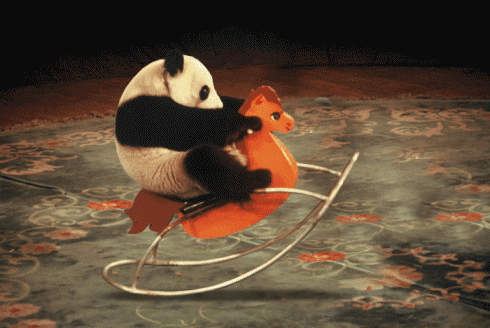 "O.K., the Mooch showed up a week ago," he said. "This is going to get cleaned up very shortly, O.K.? Because I nailed these guys. I've got digital fingerprints on everything they've done through the F.B.I. and the fucking Department of Justice."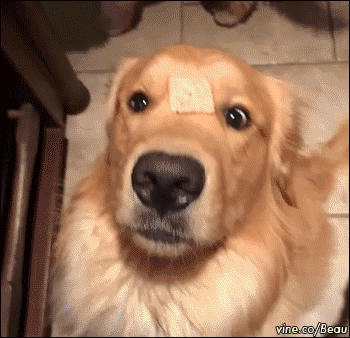 "Yeah, let me go, though, because I've gotta start tweeting some shit to make this guy crazy."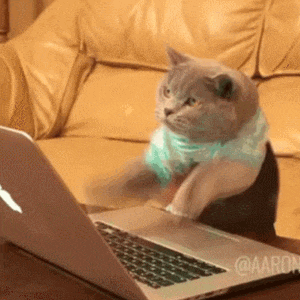 Scaramucci responded to the story on Twitter: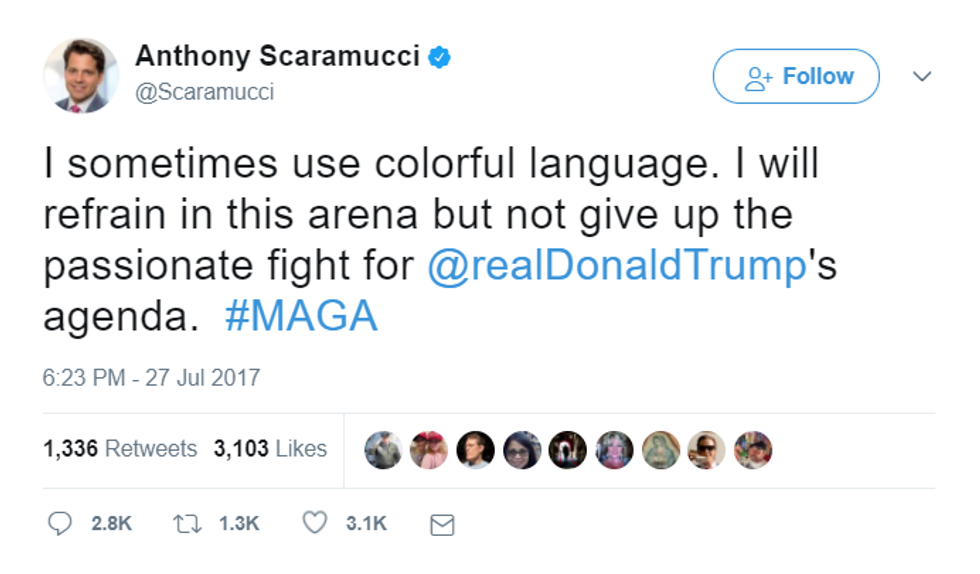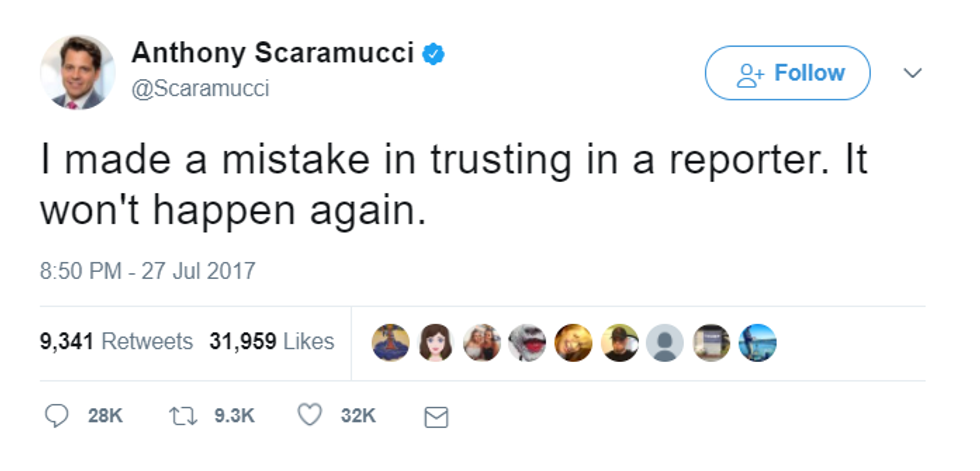 OK, dumb puppy. Big stupid White House Communications Director can't talk to reporters no more, because they print what he tells them when he calls them on the record and says true things but then has to lie about them later. You can see why he would be mad at those reporters for making him lie and talk about himself in the third person and have a Cat 5 screamer because someone leaked the Top Secret national classified intel that Sean Hannity came to dinner.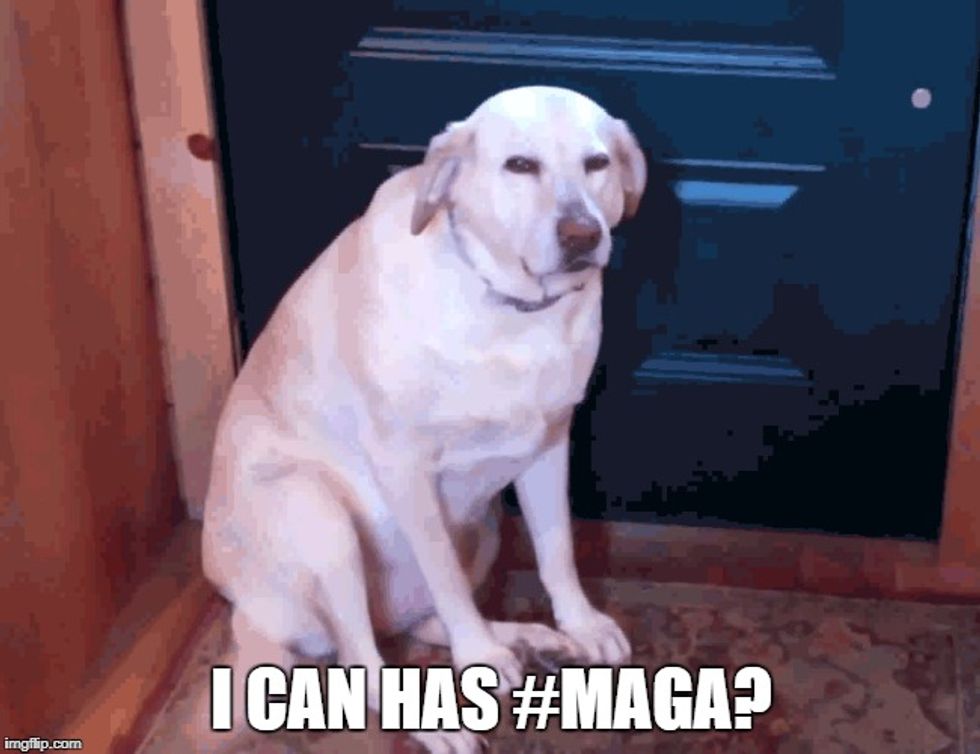 Wonkette salaries are fully funded by readers like you! If you love us, click below to pay our salaries!
Evan Hurst
Evan Hurst is the managing editor of Wonkette, which means he is the boss of you, unless you are Rebecca, who is boss of him. His dog Lula is judging you right now.
Follow him on Twitter RIGHT HERE.