Anthony Weiner Scandal Caused By His Secret Conversion To Islam
News
June 22, 2011 10:56 AM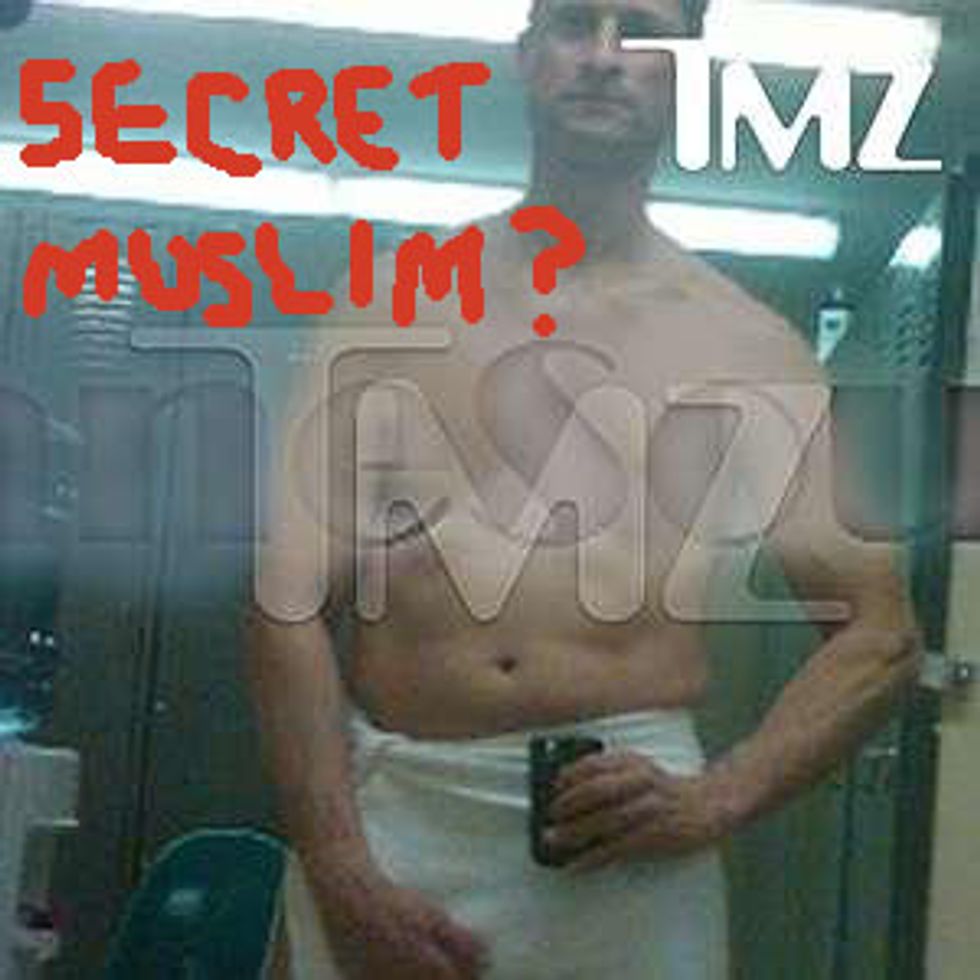 Was anyone else wondering during this Anthony Weiner scandal whether this whole thing was because Jewish Anthony Weiner is secretly a Muslim? Right-wing "Islam expert" Robert Spencerthinks so, because here is what he knows: Weiner is sneaky, exactly like a secret Muslim would be. And he is married to a Muslim woman, which means he automatically converted to terrorism in his sleep right after Bill Clinton married the two of them. Bill Clinton is also a secret Muslim, and Hillary Clinton is a giant lesbian for Anthony Weiner's wife. What? Oh, fine, Spencer does not exactly say that Anthony Weiner likes to beam his weiner pix all over the Internet just because he is a secret Muslim. This more likely explains the fact that he is a liberal who does stupid things. 
---
Here is Spencer giving one of the world's most incoherent, paranoid interviews to the paranoid, militant pro-Israel FrontPage Magazine:
Certainly the most likely scenario is that Weiner did convert to Islam, as Abedin's mother, a professor in Saudi Arabia, would almost certainly have insisted that he do so. Weiner has made no public statement of this conversion, but since it would almost certainly have cost him politically if he had announced it, this silence is not any indication that he didn't actually convert.

However, it is also possible, given the recent scandal involving Weiner's apparently frequent and sexually charged contact with other women, that the rumors that the Abedin/Weiner union is a political marriage of convenience are true. After all, in 2008, Hillary Clinton was running for president. There were widespread insinuations that she was involved in a romantic and/or sexual relationship with Abedin, her ever-present personal assistant. Those whisperings persisted into Clinton's tenure as Secretary of State. Abedin's 2010 marriage to Weiner, at which Bill Clinton presided, put those rumors to rest.
Anthony Weiner not saying he converted to Islam proves he probably converted to Islam is what we finally got from this, and he is a pragmatist political whore, which makes him normal. And Hillary is a lesbian. Okay! [FrontPage Magazine via Salon]