Appeals Court Says Catholic-Owned Business Still Has To Pay For Slut Pill Insurance
News
September 18, 2013 01:50 PM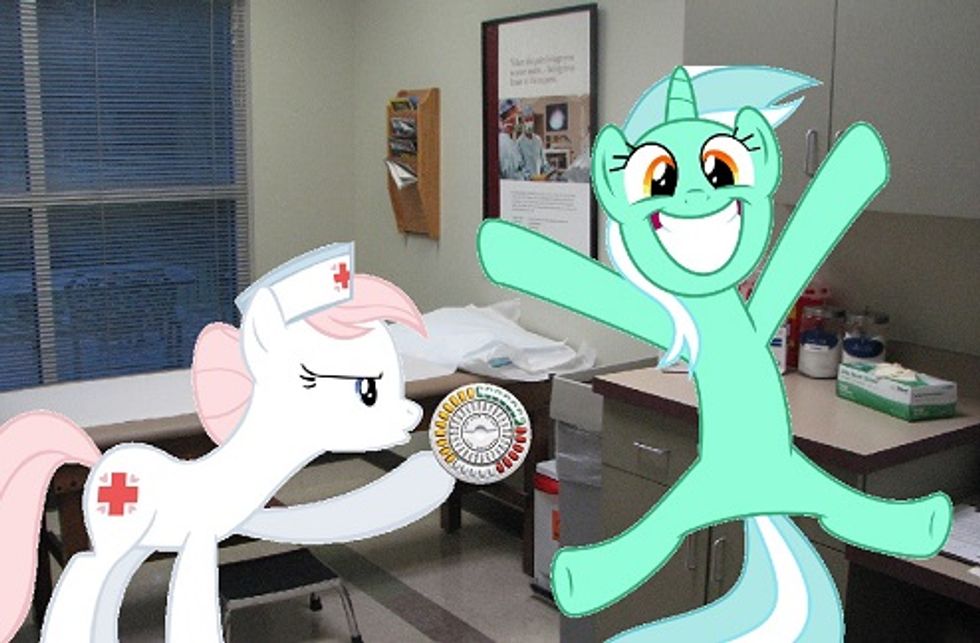 A federal appeals courtupheld the Affordable Care Act's requirement that insurance plans cover contraception, even when employers are personally offended by the idea that their slutty employees might be having sex in ways that the employers' imaginary friends don't approve of. A Catholic family that owns a controlling interest in two private companies had claimed that the contraception coverage would "force them to choose between violating the teachings of their church and suffering significant financial harm." And here's a fun little twist: it looks like the concept of "corporate personhood" played a role in the decision to deny the challenge to the ACA, because while corporations are people, they don't go to church, my friend.
---
Here's how that logic works out: the companies, Autocam Corp. and Autocam Medical, are for-profit businesses that make auto and medical widgets. The family that owns a controlling interest is Catholic, but the companies are just companies:
The court ruled that the Kennedy family cannot use a private, for-profit, secular corporation to assert their own religious views. To rule differently, the court said, would "abandon corporate law doctrine at the point it matters most."

"The decision to comply with the mandate falls on Autocam, not the Kennedys," wrote Judge Julia Smith Gibbons.

The court, however, then went on to find that the corporations, Autocam, are not persons who can engage in "religious exercise."
So if we read this right, there actually is something to the term "soulless corporations." If a corporation can't have religious beliefs, it can't opt out of an insurance regulation on the basis of religion.
The court also emphasized that its ruling applies only to for-profit entities and doesn't extend to other challenges to the ACA that have been made by nonprofit organizations. Will the whole fuck-tussle eventually end up at the Supreme Court again? Magic Judicial 8 Ball says "Signs point to yes."