Applebee's Customer Finds Fingertip In Salad, Is Somehow Surprised
Recipe Hub
January 13, 2016 04:30 PM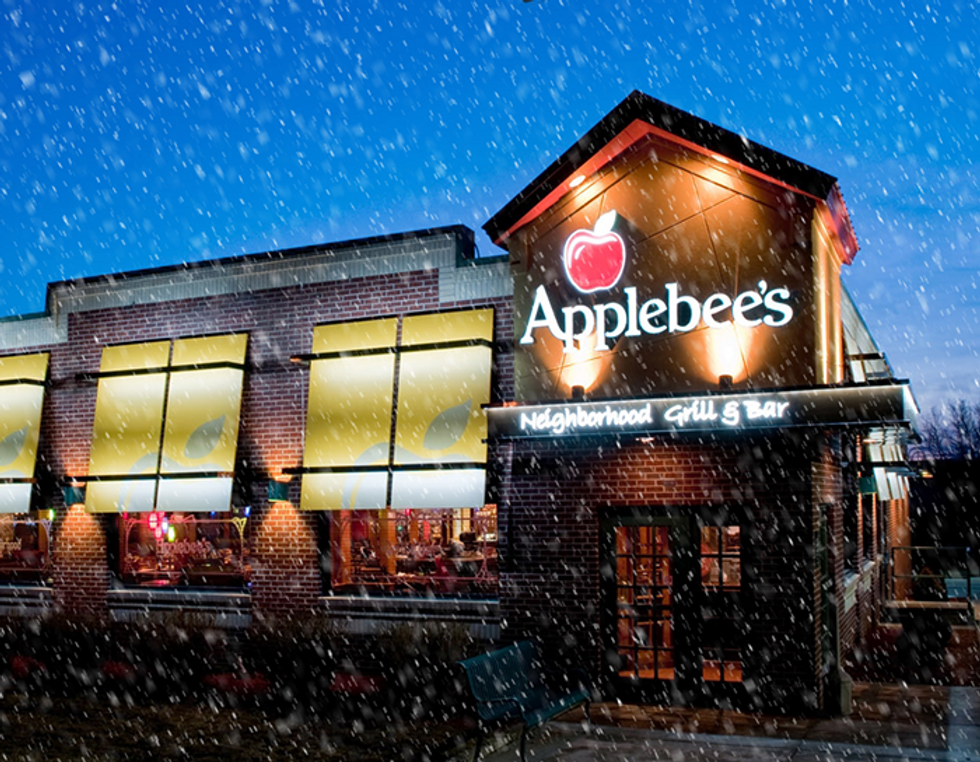 As improbable as it may seem, we may have finally found a menu item grosser thanthe Quesadilla Cheeseburger.
---
Via the San Luis Obispo Tribune, Cathleen Martin and her family went into a Paso Robles, California, Applebee's on Dec. 20, presumably because every other restaurant in a 50-mile radius had been hit by sudden freak meteor strikes and they'd already tried scavenging all nearby gas station dumpsters. Left with no other choice, Martin doubtlessly choked back the taste of bile, entered the (for lack of a better term) restaurant, and forced herself to order the Chinese chicken salad through clenched teeth. After she, her husband, and their young child ate from the dish, they were inexplicably shocked to discover it contained a severed human fingertip. Then this sentence happened:
Upon finding the fingertip, the family says it notified restaurant management, who confirmed the fingertip belonged to an employee there.
OK, so, we have a few questions at this point. How, exactly, did the employee (whom Applebee's, at least a decade ago, would have referred to as an "Applebuddy," and no, we are not making that up) lose their fingertip? More importantly, how did said employee apparently not notice that they had lost a fingertip before it was discovered in one of the eatery's mockeries of everything good and true in the universe fine examples of Asian-inspired cuisine? What wacky, Benny Hill-music-themed chain of events must have transpired to cause said digit to wind up in Cathleen Martin's plate of D-grade greenery?
These seem like important things to know is what we're saying here, and no answers appear forthcoming. Seriously, San Luis Obispo Tribune, get your shit together and start asking the rigorous, hard-hitting questions for which the people crave answers.
In a public statement, Applebee's admitted the incident had occurred (which we need to specify, because this is the internet and there's always someone ready to shout "FAKE!") and called it "unacceptable," which seems a pretty tremendous fuckin' understatement, if you ask us. Everything on the regular Applebee's menu qualifies as "unacceptable."
Citing concerns over dangerous but ambiguous pathogens her family could have been exposed to, Martin has filed a claim for unspecified damages against the Applebee's location for emotional distress, medical testing costs, and lost income. While Applebee's corporate office apparently noted to Martin's lawyer, Eric Traut, that it couldn't legally require any employees to undergo medical testing, the employee has volunteered to undergo testing to give Martin some peace of mind. (Martin and her family have also been tested since the incident.)
Interestingly, Traut also once represented another restaurant customer who found a used condom in their French onion soup at a Claim Jumper, in case you weren't yet grossed out enough and you wanted us to ruin French onion soup for you until the end of time. Bon apetit!