Arizona AG, Hoping For Trump Nod, Produces Election 'Report' Heavy On Innuendo, Light On Data
Elections
April 07, 2022 02:13 PM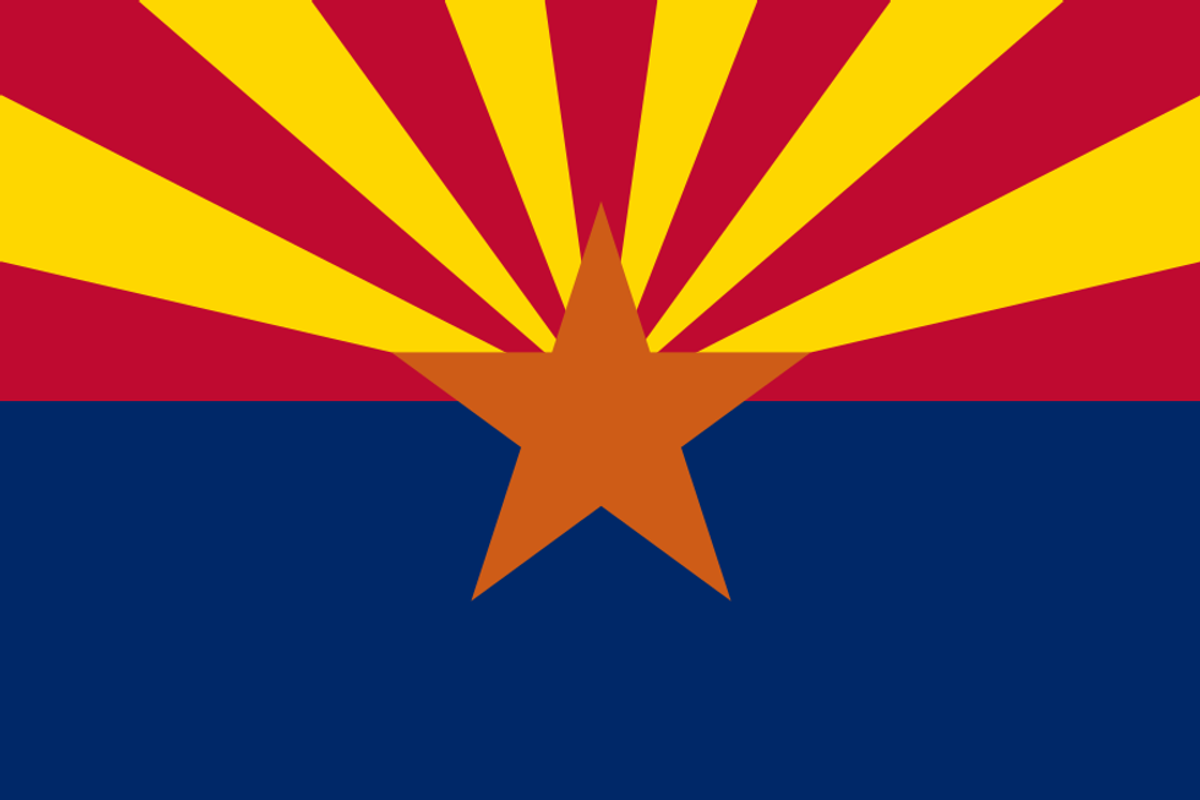 commons.wikimedia.org
Arizona Attorney General Mark Brnovich has written a 12-page love letter to Donald Trump in hopes of winning his endorsement in this fall's US Senate race. The mash note masquerading as an "Interim Report" on Maricopa County's many "failures" in the 2020 election attempts to thread the needle, heavily implying that there was massive fraud and a coverup by election officials in the heavily Democratic county, while supplying zero details and pointing to just a handful of illegal votes, none of which were unearthed by his investigation.
"We have reached the conclusion that the 2020 election in Maricopa County revealed serious vulnerabilities that must be addressed and raises questions about the 2020 election in Arizona," he intones somberly, adding that "The [Election Integrity Unit's] review is ongoing and we are therefore limited in what we can disclose about specific criminal and civil investigations. Thus, this interim report will focus on what our office can presently share and the current status of our review."
He'd like to tell you about all the evidence of fraud he's uncovered, but he can't because shhhhhhh! they're just about to pull the paddy wagon around and arrest everyone!
Who's going to get arrested? Why those dastardly Maricopa County election officials, of course!
---
First he accuses them of engaging in a coverup, noting that "Maricopa County has not always timely and fully responded to our requests for records" and "occasionally chose a combative and/or litigious approach to providing requested information rather than assuming a posture of transparency." The solution for this, he insists, is to give his office subpoena power so that it will be able to more conveniently harass elections officials should Democrats continue to win statewide.
Then he suggests that there's something suspicious about Maricopa's signature verification process, although what, he does not say. Perhaps they move too fast, spending just 4.6 seconds per signature — although Brnovich doesn't specify what an appropriate amount of time would be or how he arrived at the number.
Aha! The county's answer: The Elections Department provided the Attorney General\u2019s Office a list of over 40 staff members that supported signature verification. Yet, the calculation in the AG's letter is based on one staff member working signature verification alone.

— Mary Jo Pitzl (@Mary Jo Pitzl) 1649291941
Or maybe it's that they don't reject enough ballots, which the state AG implies coincided with a Democrat taking over as county recorder.
And although Brnovich concedes it was legal in 2020 for municipalities to use grant money for vote drives and improvements to election infrastructure, he says he's about to do LOCK HER UPS to Maricopa County officials for it, any second now: "We are carefully reviewing this report to determine if any election laws were violated through the use of these funds. Although our review is ongoing, our initial findings raise serious concerns regarding the legality of certain expenditures."
Brnovich goes on to suggest that there were chain of custody problems for upwards of 100,000 absentee ballots collected in Maricopa County from ballot drop boxes. By which he means there were missing signatures or timestamps, but nothing that remotely indicates there was fraud involved. And, as Maricopa elections officials pointed out in a rebuttal statement, no boxes of ballots were returned with broken seals and "We can account for every ballot that was delivered to the Elections Department, whether it was returned in a drop box, voted in person early, mailed back to us, or voted on Election Day."
But Trump spox Liz Harrington wasn't concerned about that level of nitty gritty detail.
AG Brnovich says 100,000 to 200,000 ballots in Maricopa County broke chain of custody in an election called by 10,457 votespic.twitter.com/b4oiFk0KNK

— Liz Harrington (@Liz Harrington) 1649293022
But if he wasn't sure whether there was documentable fraud, Brnovich was sure who deserved credit for keeping the election "safe." And by "safe," he meant erecting hurdles to ballot access disguised as security measures, as the named plaintiff in Brnovich v. DNC, a Supreme Court decision which gutted parts of the Voting Rights Act, is eager to tell you.
The Supreme Court ultimately ruled in our favor by a 6-3 majority, decisively rejecting the Ninth Circuit's erroneous decision that would have hamstrung Arizona's legitimate election integrity efforts and saddled the state with millions of dollars in attorneys' fees. You don't have to take my word for it. Prominent liberal law professor Erwin Chemerinsky lamented it as "the most important decision of 2021." He said, "Brnovich will make it much more difficult to challenge [common-sense election integrity measures enacted by states,] and these laws could play a decisive role in the 2022 and 2024 elections." Id. But for my office's involvement there would be no Brnovich v. DNC decision, period.
But at the end of the day, Brnovich came up empty here. He came up emptier than the infamous Arizona fraudit and had to fall back on darkly insinuating a coverup and promising arrests at some undefined future date. And the wingnuts noticed!

"Anything short of arrests, decertification, banning the machines and banning the drop boxes is WEAK and WRONG. None of this has happened yet despite several of our best efforts," tweeted wingnut state Senator Wendy Rogers.

And OAN "reporter" Christina Bobb, who was simultaneously advising the Trump campaign, raising money for the fraudit, and using her preferential status a most favored member of the "media," tweeted, "Atty Gen Brnovich sends letter to Sen President Fann detailing all the steps state officials should take to protects elections. He refuses to acknowledge the criminal activity and refuses to acknowledge any action he can take."
So, will this love letter be enough to get Trump's endorsement so Brnovich can be the guy to take on Sen. Mark Kelly? Have to wait and see which sycophant rubs the old man's bits just right and gets him to yelp out "you're my guy."
[Interim Report / AZ Central / NBC]

Follow Liz Dye on Twitter!
Click the widget to keep your Wonkette ad-free and feisty. And if you're ordering from Amazon, use this link, because reasons.
Liz Dye
Liz Dye lives in Baltimore with her wonderful husband and a houseful of teenagers. When she isn't being mad about a thing on the internet, she's hiding in plain sight in the carpool line. She's the one wearing yoga pants glaring at her phone.