Arizona GOP Lady Will Build The Wall ... WITH JIZZ!
News
January 21, 2019 03:30 PM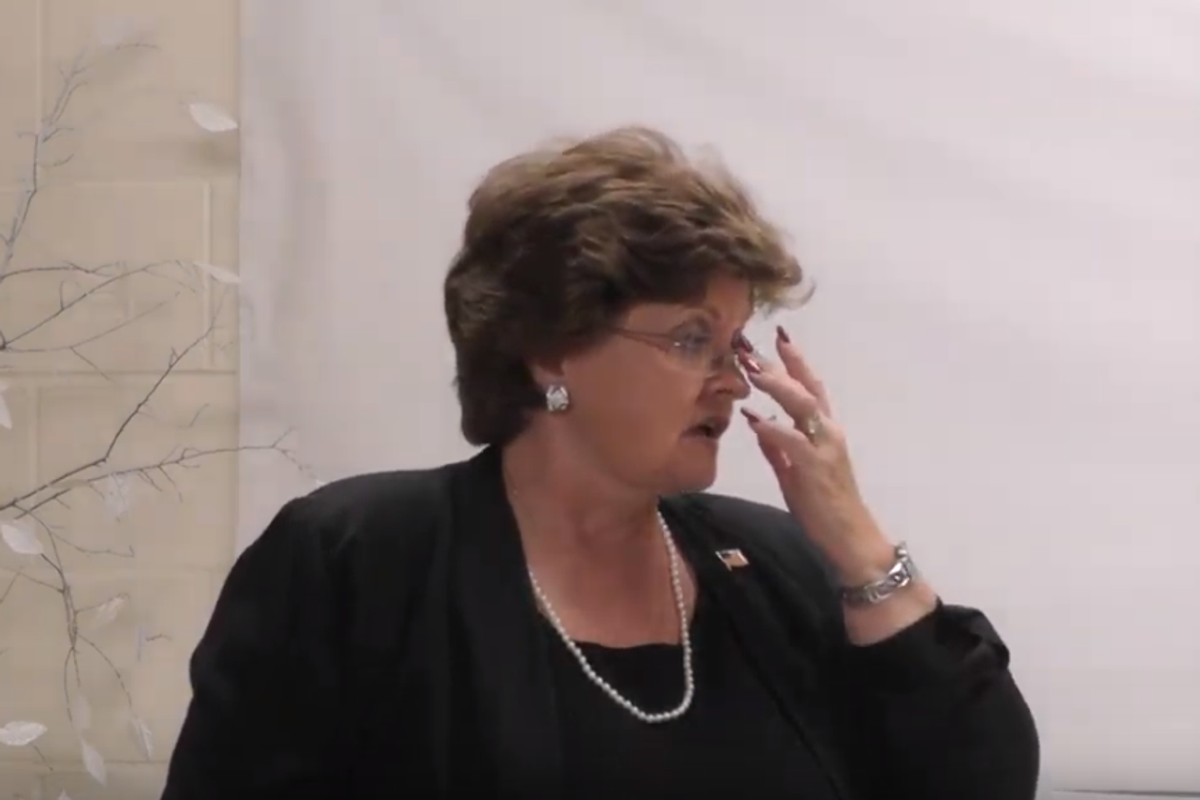 Finally, a GoFundMe that might work! Or the opposite of that!
We present to you Arizona state Rep. Gail Griffin, who is a Republican, which should be obvious because this is a post about a politician trying to punish people for having SEXXXY URGES. She has this bill, HB 2444, which would regulate how Internet service providers are allowed to show boobies and peeners. (It is very specific about boobies and peeners, even saying that if a peener is "discernibly turgid," it's porn, even if it is underneath clothes. Also porn? All butts.) The whole idea is that everybody in Arizona would essentially have parental controls enabled by Gail Griffin, but if you can prove you are 18, and if you're willing to ask your Comcast to show you the porns, and if you swear on the Bible that you understand that by asking Comcast to show you the porns, that means Comcast will show you the porns, AND YOU COUGH UP 20 AMERICAN DOLLARS, then you can look at the porns.
Easy!
Presumably millions of Arizonans would, in this totalitarian system, say fine, here is 20 bucks, which means Arizona would end up with a lot of 20 dollar bills in its thong. But Gail Griffin has a solution for that, and it is WALL. It's a perfect system! You pay to jizz, and Gail Griffin gets to use your jizz money for a racist border wall that Mexican drug cartels can tunnel right under. (Presumably the wall would not be built with any actual jizz. Get to work jizz-gineers!)
The money would be ejaculated into a new John McCain Human Trafficking And Child Exploitation Prevention Fund, which does not appear to have much to do with human trafficking or child exploitation prevention, but hell, fucker's dead, so he's not here to tell Gail Griffin she's being a weird asshole right now. The Fund would do lots of things besides WALL, but WALL is listed first, so we are going to assume this is mostly about WALL.
Now, look, you might mock Gail Griffin, but Wonkette dot com is a helper like Mr. Rogers, so let's check her math to see if erections and jizzes can really feasibly pay for the jizzy erection of WALL.
---
According to internets, the whole USA-Mexico border is 1954 miles, of which 378 miles is Arizona. That comes up to 19.34 percent.
Now, Donald Trump swears up and down that he needs $5.7 billion for WALL, and we are sure he arrived that that figure with a calculator, and that he's bid the job out to multiple contractors, to make sure enough Russian oligarchs can use the wall to launder money he gets the best deal.
So, if the Arizona part of the Mexican border is 19.34 percent of the total length, let's assume for the sake of argument that the Arizona part will cost approximately 19.34 percent of the total, which comes out to just over $1.1 billion. So, if Arizona wonderwhackers pay $20 a pop to whack it on the internet, that means if only 55,911,000 Arizonans whip it out (their checkbook), then Rep. Griffin will be building her Arizona jizz wall in NO TIME.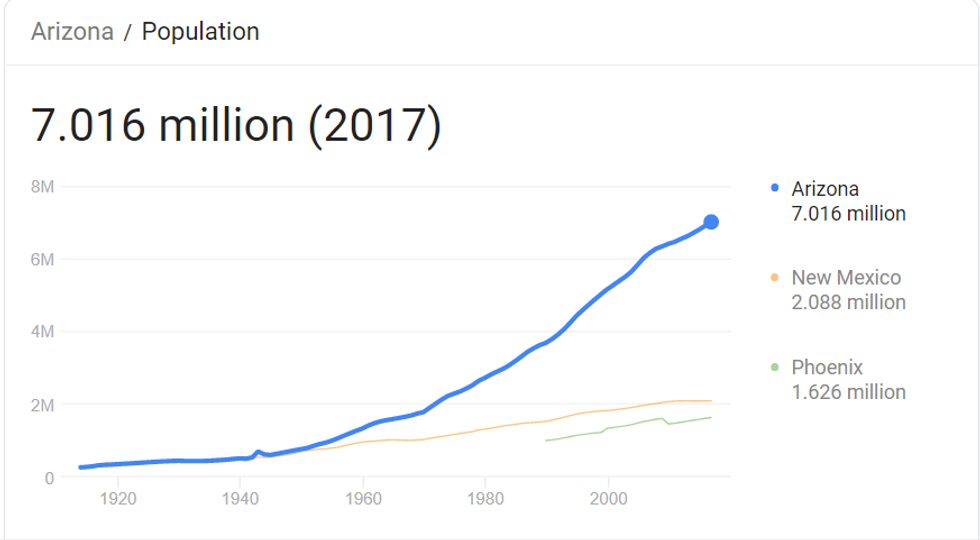 Oh fiddlesticks, Gail, we're gonna need to find more jizzers!
OK maybe the math on this plan doesn't work. Or should we say, it works just as well as the GoFundMe those grifty jackasses set up to pay for the wall.
But hey, maybe Trump will raise up an army of Godly Christian White Nationalist Cummers in Arizona and all across America, who will ask not what their country can do for them, but who are willing to jerk themselves off by their own bootstraps. Maybe somebody can replace the soundtracks to all the porn movies with Lee Greenwood's "God Bless The USA," so they really know the reason for their squeezin'!
Anyway, as Hemant Mehta points out at the Friendly Atheist, these sorts of laws have been proposed in 18 states, and they have gone nowhere in 18 states, because they are flatly unconstitutional.
But you never know!
Follow Evan Hurst on Twitter RIGHT HERE, DO IT RIGHT HERE!
Wonkette is ad-free and funded ONLY by YOU, our dear readers. You should probably give us $20, for the jizzin', RIGHT NOW.
Evan Hurst
Evan Hurst is the managing editor of Wonkette, which means he is the boss of you, unless you are Rebecca, who is boss of him. His dog Lula is judging you right now.
Follow him on Twitter RIGHT HERE.