Bachmann Finally Starts Her Own Dumb PAC
News
August 03, 2010 03:05 PM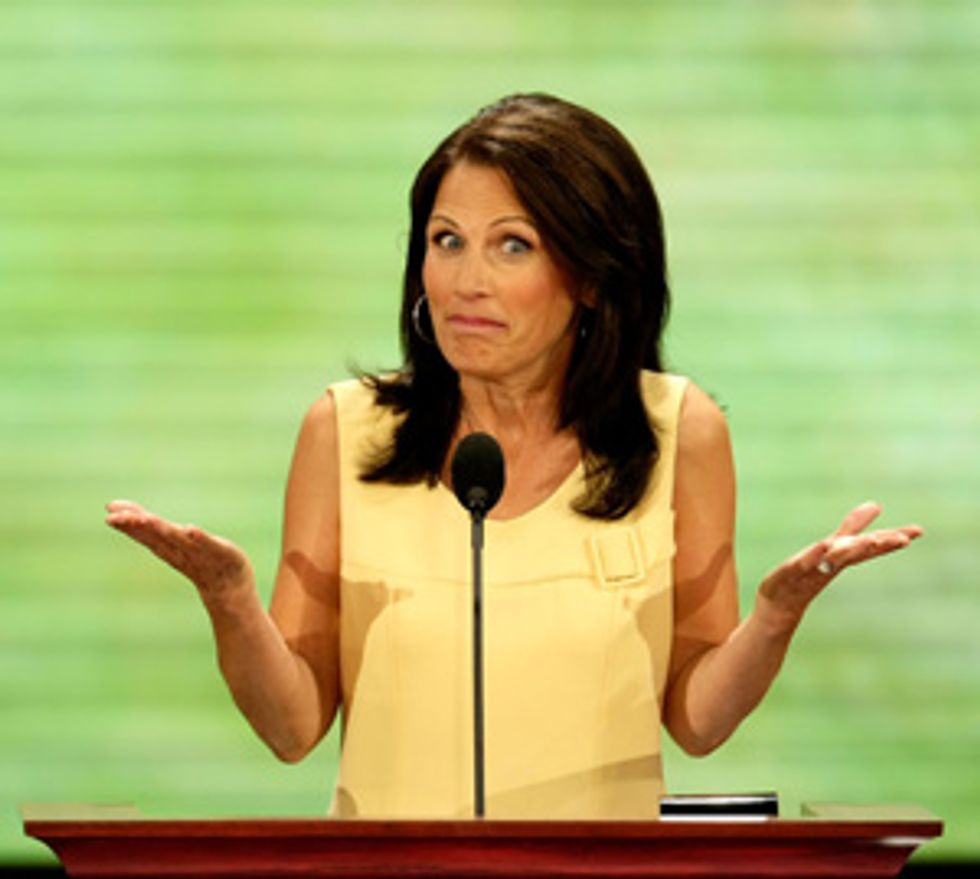 The field for the 2012 Republican presidential nomination is getting very crowded with good candidates! The first step, of course, is to set up a Political Action Committee so that you can funnel money to your future campaign and to other politicians you want to buy, and now our pal Michele Bachmann hasjust done this very thing. It, of course, has a cute name: MICHELEPAC, which is apparently an acronym for "Many Individual Conservatives Helping Elect Leaders Everywhere PAC." CREEPy!
---
A website for the PAC, listed on FEC forms, is not yet active.
Damn! We can hardly wait to see it.
But wait a second, is this really the best acronym they could come up with for "MICHELE"? We should all try to come up with some better acronyms to help her out.
Missing
In
Columbia
Hell
Emerges
Lezzing
Eternal
That one tells conservatives what will happen if none of them are in D.C. to stop librul depravity.
Mongrel
In
Chief
Heeds
Engel's
Layout
Evilly
That one reminds conservatives to be afraid of half-black socialism.
This is easy! It's as if you just want to have PAC money without putting in any effort, Michele. [CNN]