Bacon Will Make Everything Better
News
August 27, 2009 12:06 PM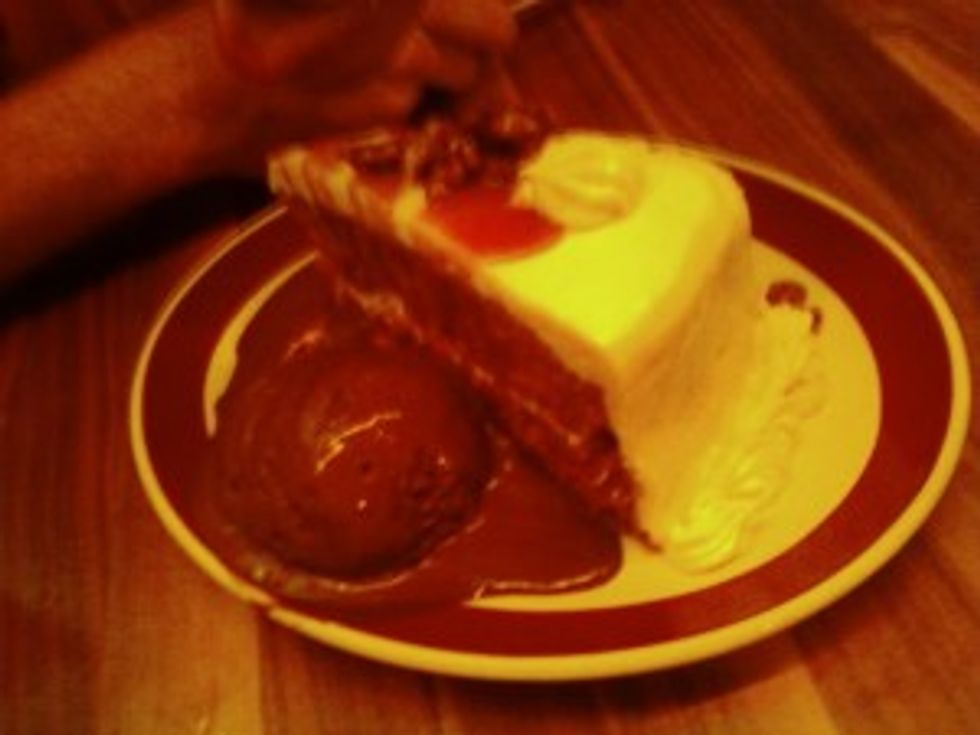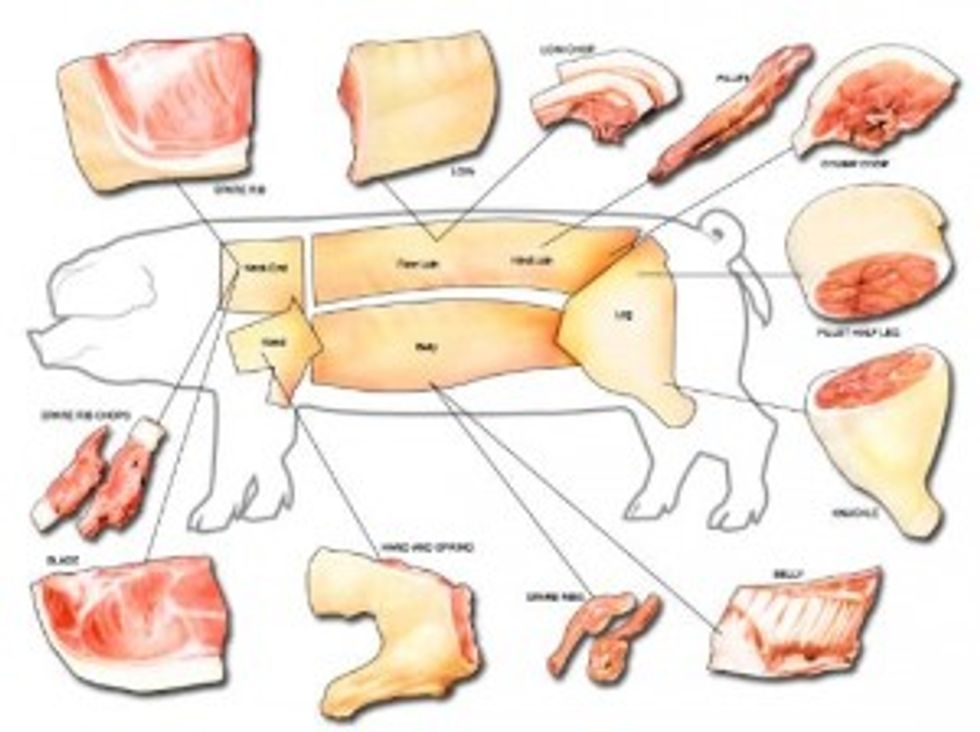 So it was said, let there be bacon. Lots and lots of bacon. And that if bacon is in all food there will be nothing to worry about because we will all be dead by age 50 anyway. Thus, Founding Farmers was born. Now we can all get fat off free range, organic, hormone-free meats and not have to be sad about Ted and the fact that the country is slowly going under.  Yes, Founding Farmers and its bacon-ness will fix everything.
---
The following pure bacon items can be found on the Founding Farmers menu:
Bacon Lollies: bacon candied with cinnamon and brown sugar glaze

Bacon-Wrapped Dates: Bacon, basil, and bleu cheese stuffed dates w/ balsamic glaze
Pretty much every salad, sandwich, and pasta also comes with bacon in it. Even if bacon is not the primary ingredient, it is there. It is everywhere. Take the macaroni and cheese, the most gooiest, cheesiest thing EVER and it is made in bacon fat.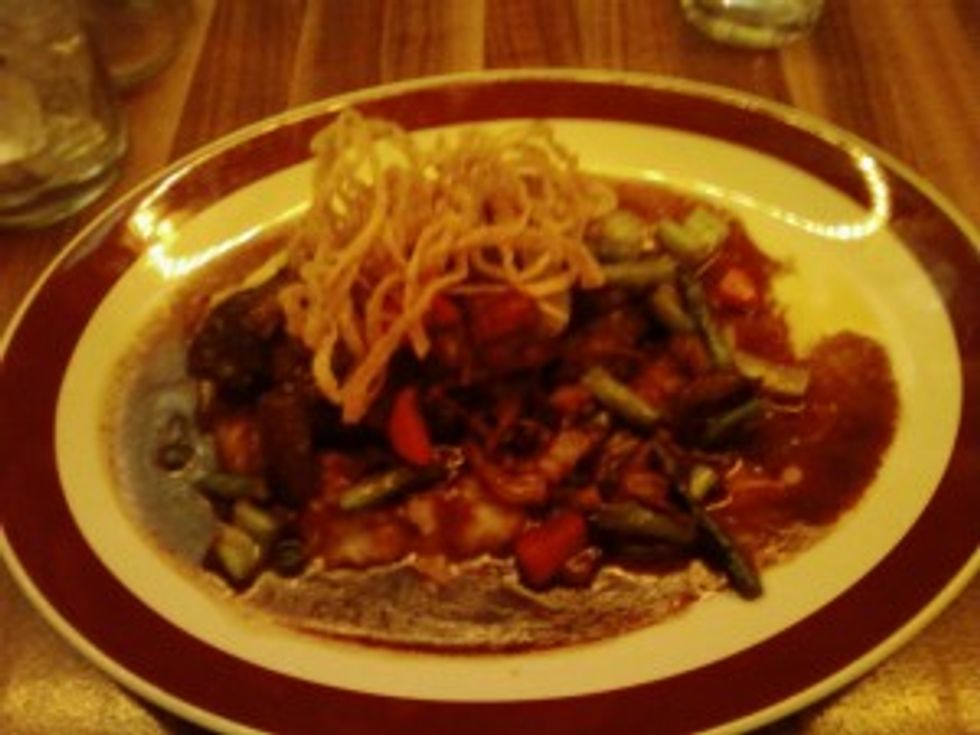 You could go the bacon free route at Founding Farmers, and get something else. Their bacon free items also happen to taste really good.  The Yankee Pot Roast? That would be tender, juicy meat on a pile of super buttery mashed potatoes. The meat on the pork ribs falls right off the bone. Fried green tomatoes, well, those aren't very good but, the apple, cheese and onion flat bread, my God, does it melt in your mouth. All bacon free and all worthy of consumption.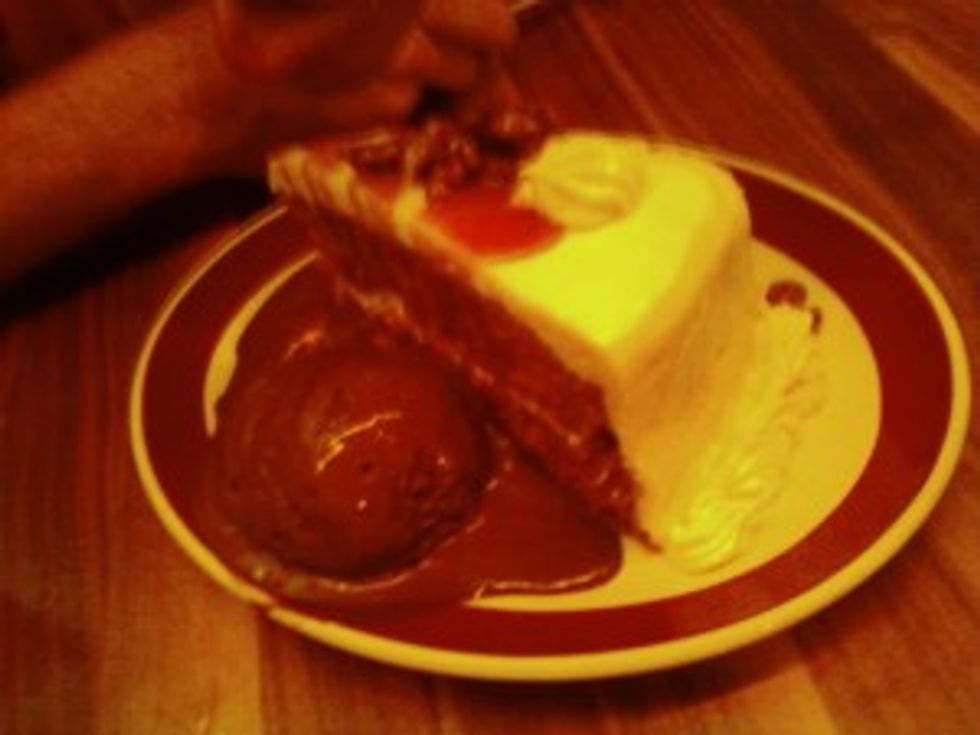 The dessert doesn't have bacon in it either, but we can live with that only because it's damn good. Carrot cake with fresh chocolate ice cream. Yum. Red velvet cake so good you arteries will clog while you're eating it. It does not get better than this.
Oh, all the food is local, organic, home grown, toxin free and other good stuff so you can feel good while you're on the verge of death by bacon.
Founding Farmers, 1924 Pennsylvania Ave NW Washington, DC 20006. (202) 822-0949.