Beautiful Naked Painting of Rod Blagojevich Revealed In Chicago
News
December 19, 2008 12:18 PM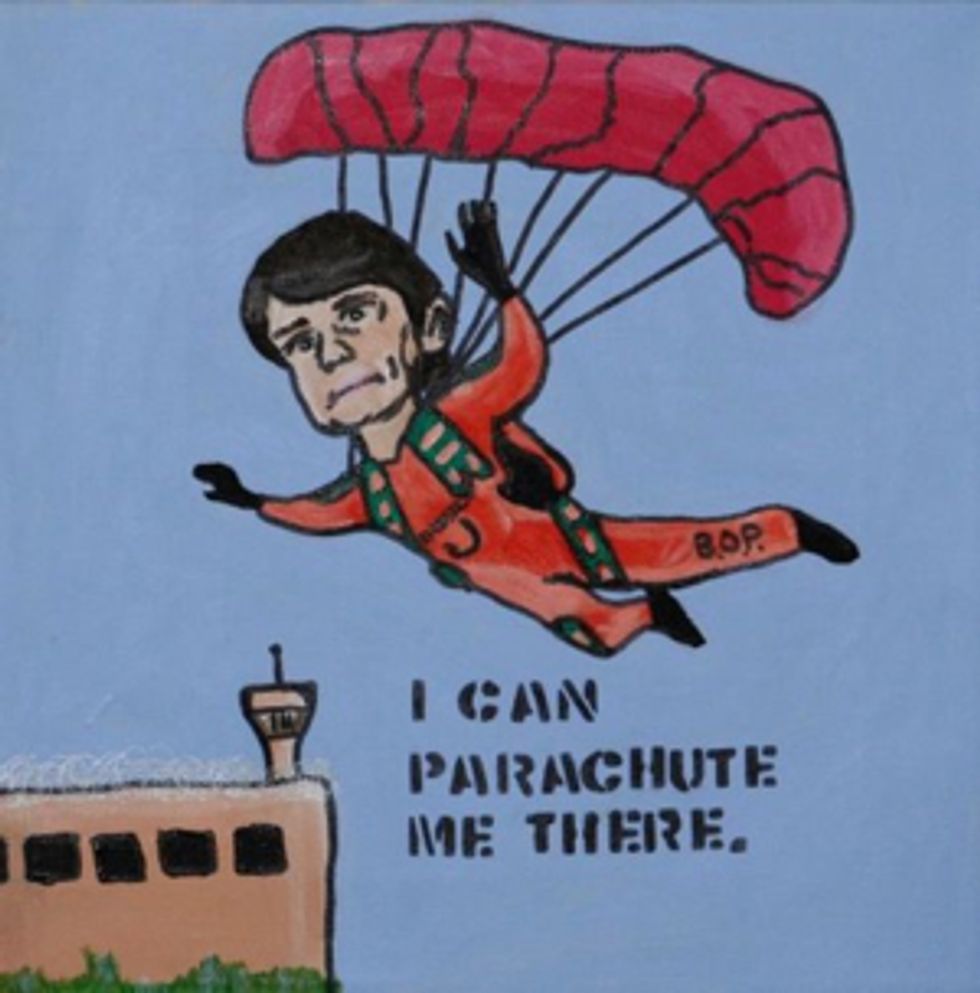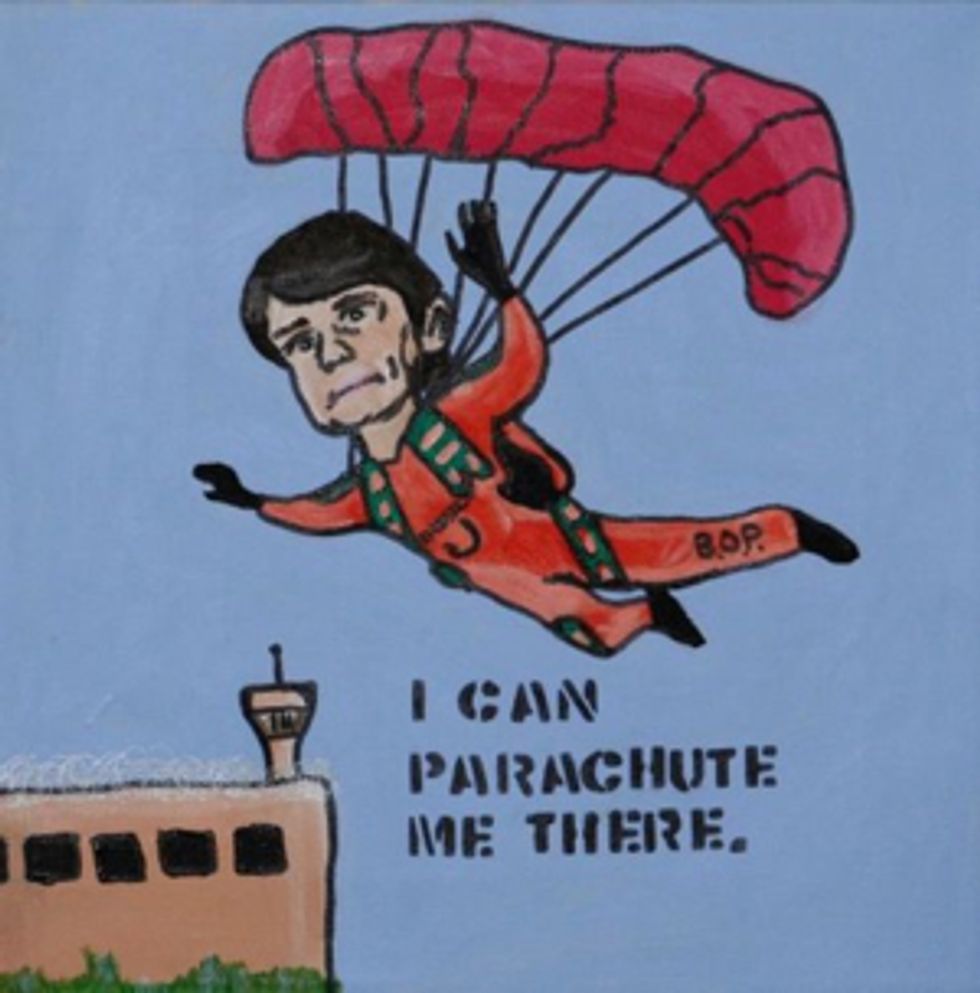 Mobland Chicago is all about crime, dancing on chairs while wearing fishnet/tuxedo combos, corruption, and gruesome paintings of terrible, naked politicians. This one bar, the world-famous
Old Town Ale House,
is also known for co-owner Bruce Elliot's
whimsical smutty paintings,
such as recent sensation
"Naked Sarah Palin."
Now he has painted a naked Rod Blagojevich, wearing (of course) an orange jumpsuit, but it's around his ankles as he is being raped in prison. Somebody please go over there and snap a photo; meanwhile here is the delightful parachuting Blaggy painting by
Lauri Apple.
[
Chicago Tribune
]