Because Cosi and Potbelly's Get Old Real Fast
February 11, 2009 09:58 AM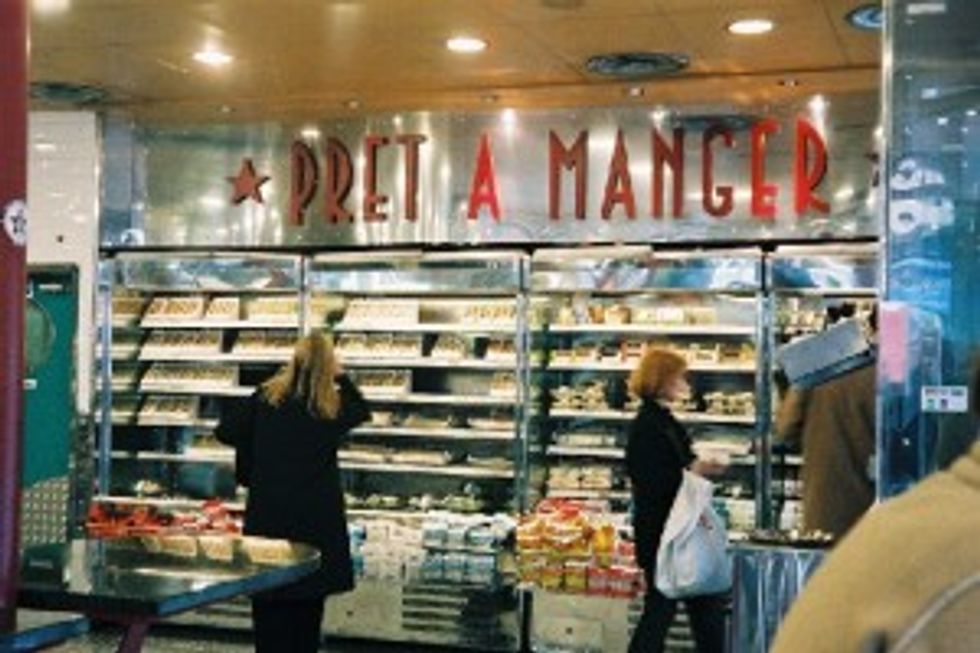 Pret a Manger, the British version of Potbelly's, has invaded DC. The gourmet sandwich chain opened at the end of January and is located right on I St., a convenient location for DC's hungry workaholics.
---
The sandwiches and lunch fare are interesting, certainly a change from plain old American bread fillers like turkey and tuna. There's a wild poached salmon and horseradish sandwich, mince pies, cassoulet soup, and cheddar and pickle baguettes (how very British indeed!).
You can say it the French way, "pghetta manj" or you can say "pret-a-maynjer" like a Yank. Or better yet, you can just refer it to the way the Brits do, simply as "pret."
Pret a Manger, 1825 I St, NW, [map]