Because TIME Fired Him, Michael Kinsley's Pretty Disappointed With This 'New' Newsweek
News
May 21, 2009 07:12 PM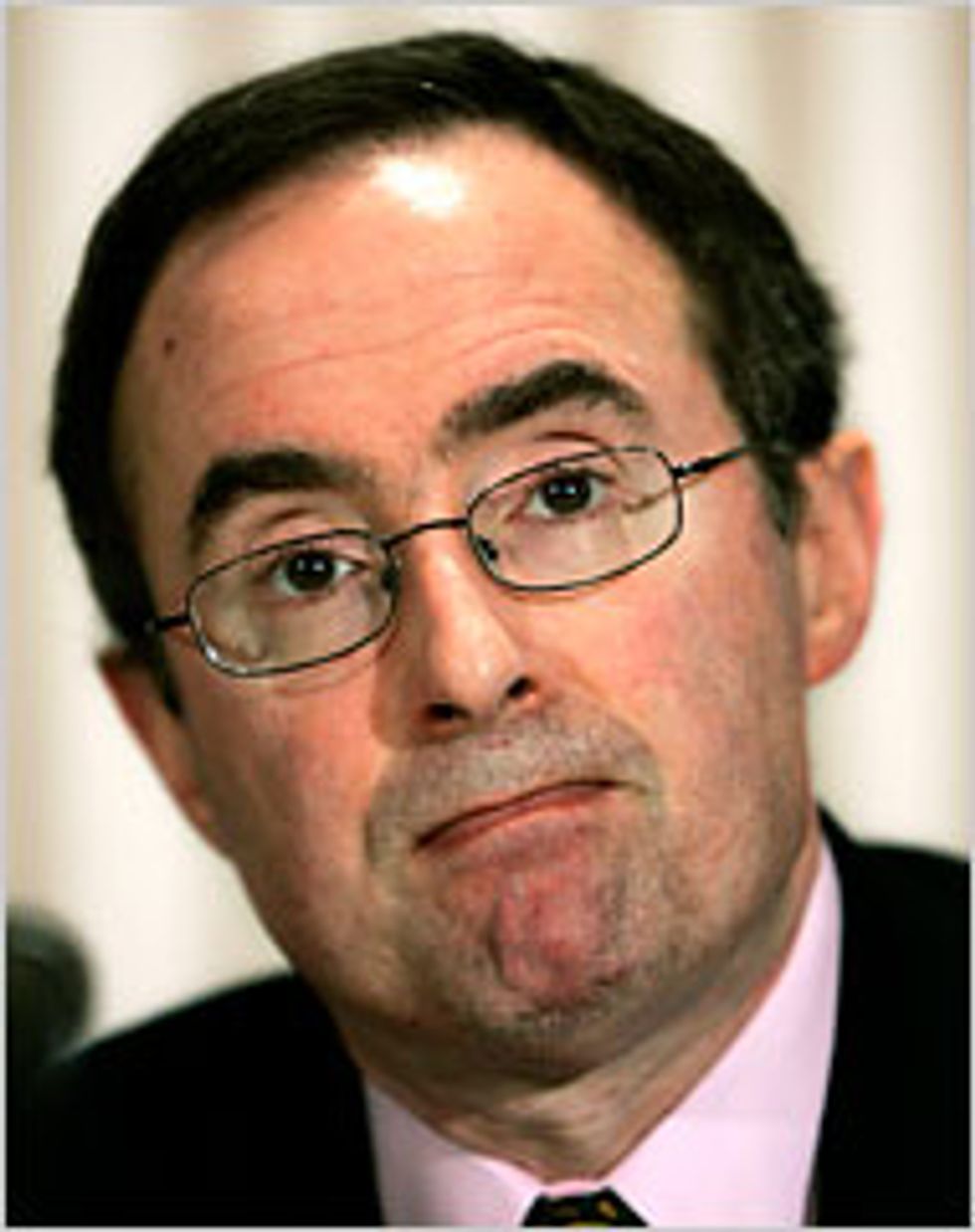 Michael Kinsley, the dignified journalist and dinner companion to David Denby, starts hisreview of the new Newsweek reboot with this: "Having recently been dumped by Time, I naturally had great hopes for this week's much-anticipated makeover of Newsweek." And 2,000 annoying words later -- including a long bit about masturbating to a large photograph of the homophobic idiot Miss California -- he closes with this: "Don't forget to cancel your subscription to Time while you're at it."
---
This, apparently, is what the important thinkers are doing while the evil Internet Blogs make snide jokes about Washington media.
You'll remember that David Denby's important pamphlet of libelous falsehoods, I Was Just Looking For Some Porn and Instead Found These Offensive Blogs, was inspired by a dinner date with the respected editor Michael Kinsley -- where the conversation, if we are foolish enough to believe anything Denby says, revolved around the cheap and empty "snark" they had encountered on the Internet.
So, Michael Kinsley apparently got fired from Time, and spends 2,000+ words in The New Republic bitching about how he doesn't like the redesigned Newsweek, because he was hoping to move his column there, to get revenge on the editor of Time. Honestly, he wrote these things in what is purported to be a review of a magazine redesign. David Denby must be rolling in his grave.
Backward Runs Newsweek [TNR]