A Mansion Full of Pretty People & World Music
News
February 25, 2009 01:36 PM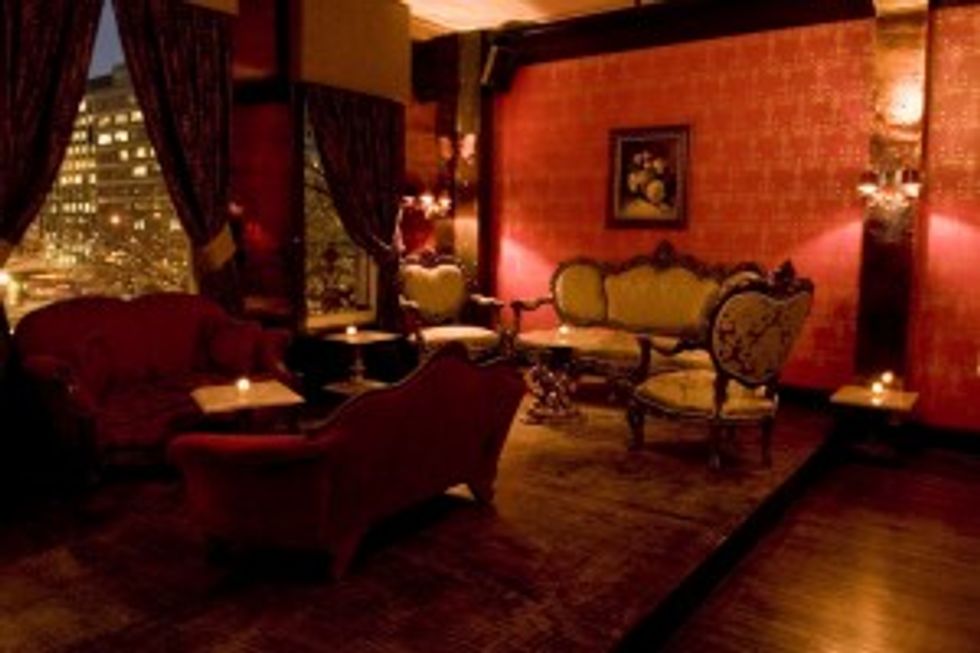 Like America's most belovedchief of staff, Dupont Circle's Eighteenth Street Lounge is good looking, cultured and aloof.
---
ESL is housed in a beautiful three-story mansion just south of Dupont Circle. It shares its name with the Eighteenth Street Lounge Music label, whose founders and friends are known to make guest appearances at the Lounge. In keeping with the world music theme of the label, ESL has DJs almost every night of the week. No matter what's playing, there always seems to be a dance party of some size happening, especially in the later hours.
The people who go to ESL are generally pretty and well dressed (no "athletic wear," slobs). They also probably work often enough to pay for the cover, which fluctuates between $0 and $20, and for drinks, which start at $6. If you're ideologically opposed to covers, or you just like cheap booze, the happy hour is a good way to go. From 5:30PM to 8PM Tuesdays through Fridays, there are $4 rail drinks, $7 select fancy drinks, and $20 bottles of wine.
ESL is one of those tricky bars that doesn't have a sign on its door -- so aloof! But once you know where it is (HINT: TO THE LOWER LEFT OF THE MATTRESS DISCOUNT SIGN) you kind of appreciate the peace of mind that comes from knowing the Lucky Bar patrons across the street won't drunkenly wander in.
Yes, there are places in DC where you can get a DJ and a pitcher of beer for the cost of one drink at ESL, but sometimes you need to treat yourself or a date to something nice. It's the kind of place that can make you instantly appear smarter and better-looking than you really are -- it's dark, noticeably red-tinted, and filled with soft vomit-free furniture that is just asking to be snuggled upon. Just don't actually wear a Snuggie.