Beto, Let's Get It Out Of Our System Now: COCK DICK MOTHERF*CKER SH*T BONER ASSWHISTLE!
Featured
September 12, 2019 04:40 PM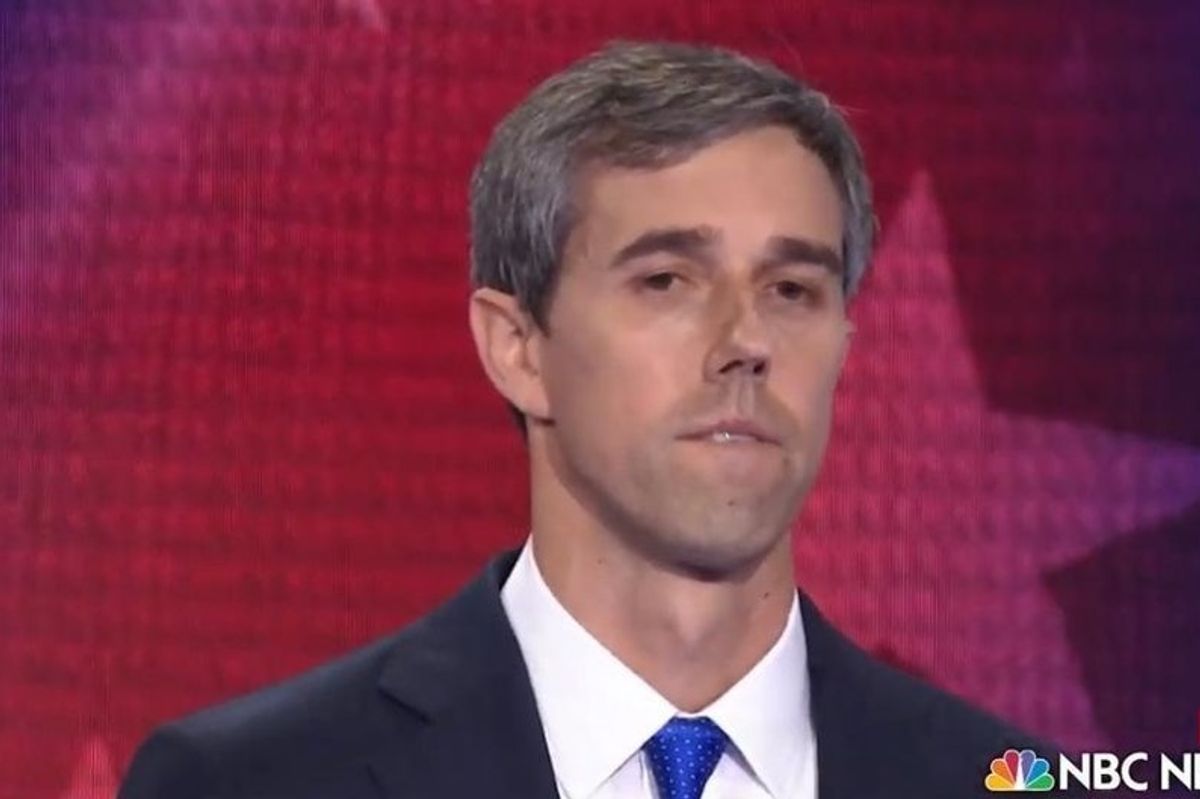 Tonight is the ONE NIGHT ONLY THANK GOD Democratic debate, and can you believe ABC News and the DNC put out a special NO CUSSING notice to the candidates, because of how there won't be a delay and therefore BETO they just want all the candidates BETO to be on notice BETO that if you start saying "fuck" BETO then they can't edit it out for the little children at home, who have never heard cusses ever, especially not from the president who currently sits in office.
BETO.
(Beto says cusses. That is why the DNC and ABC sent out their dumbfucking notice, probably. Or maybe it's directed at Amy Klobuchar, we dunno.)
This is the shortest debate preview we are ever going to write, so let's cover the details.
---
When is the fucking thing: Tonight, dipshit.

What time is what we meant, you fucking asspisser: 8 o-fucking-clock, you fucking buttplug.

How do we watch this bullshit: Um maybe on your televisions you dumb cum-rocket? ABC and Univision, to be fucking specific.

Which fucking assholes do we have to watch say words tonight? These ten damn dickweeds: Joe Biden, Bernie Sanders, Elizabeth Warren, Kamala Harris, Amy Klobuchar, Pete Buttigieg, Cory Booker, Andrew Yang, and Julián Castro. Oh yeah and filthy-mouth himself, Beto O'Rourke.

What is the official cuss of tonight's festivities? Fucktart. Whenever a candidate says it, you have to drink a whole fucking gallon of alcohol. But when a candidate BETO merely thinks it, you must take a shot. LOL, you're drunk, because he's already thinkin' it!

Good luck to all the candidates! Only one of you can be the one to go out there and beat the Pussy Ass Bitch, so everybody better bring their "A" game!
As for Wonkette, we'll see y'all later for the liveblog. Until then, this is your OPEN THREAD.
Follow Evan Hurst on Twitter RIGHT HERE, DO IT RIGHT HERE!
Wonkette is ad-free and funded ONLY by YOU, our dear readers. If you love Wonkette, SUPPORT WONKETTE.

Evan Hurst
Evan Hurst is the managing editor of Wonkette, which means he is the boss of you, unless you are Rebecca, who is boss of him. His dog Lula is judging you right now.
Follow him on Twitter RIGHT HERE.