It's Your Biden Immigration Roundup But Not Like 'Rounding Up' Immigrants. So Mostly Yay.
Immigrants
March 12, 2021 02:30 PM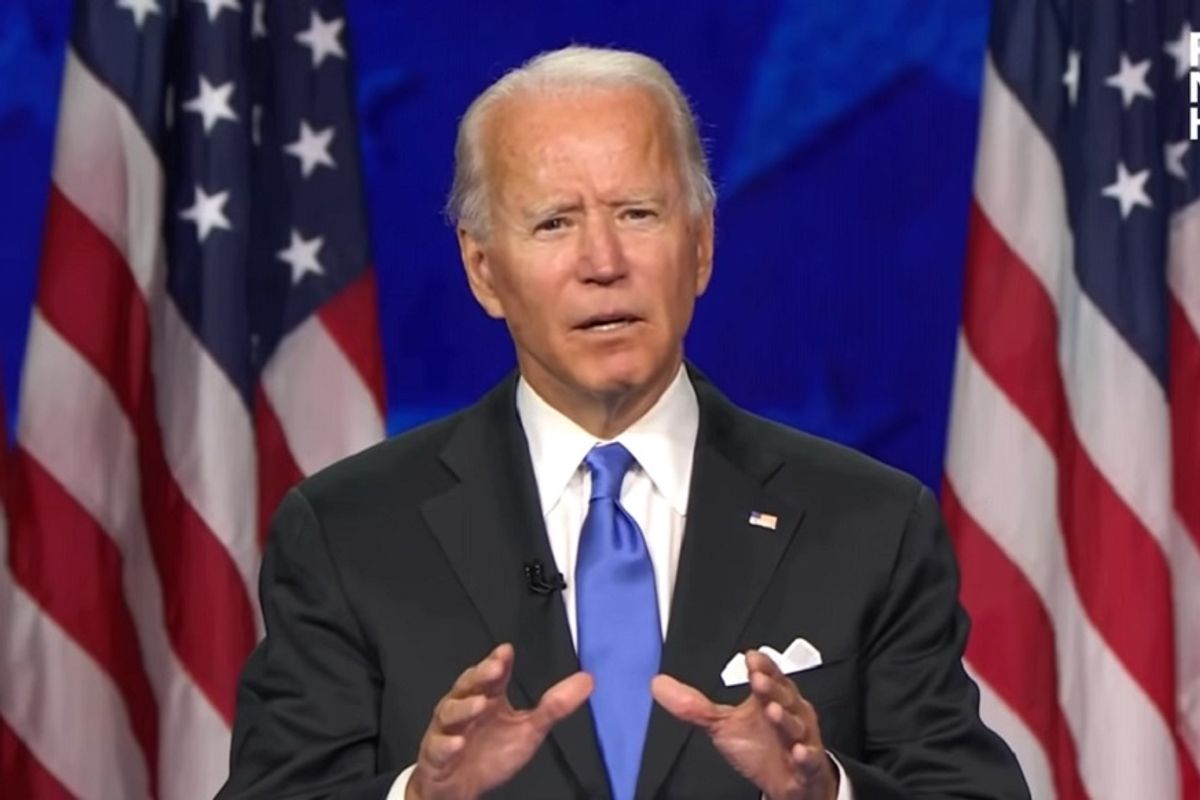 We are six weeks in to the Biden administration, so it's time for another check-in to see how it's doing on immigration.

Once again, it's a mixed bag. There are definitely some good things happening now that never would have happened under the previous regime. And, less than two months in to Joe Biden's presidency, there have already been some good changes at ICE and the Department of Homeland Security,
But it's important to never stop paying attention. We can't turn a blind eye to bad things happening just because a Democrat is president. And, while family separation is over and things are starting to improve, we still have babies in cages. That is never okay.
That said, there are some good things happening, too. And hopefully, we are starting on the way to a kinder, more humane immigration system.
So here goes!

That terrible COVID-rape camp in Mexico is finally closed!

Trump and his cronies did so many horrific things to immigrants and would-be immigrants. One particularly cruel policy was that he stopped letting asylum seekers into the country. Instead, he forced migrants arriving at the US-Mexico border to remain in Mexico, where they were forced to live in places like tent camps with horrific, inhumane conditions.
Now, the most prolific of these camps, in Matamoros, has finally closed. The final asylum seekers at Matamoros with open cases crossed the border last week.

Asylum seekers, like refugees (whom Trump also hates), are incredibly vulnerable. Asylees from Mexico and Central America come to the US border fleeing poverty, crime, persecution, and violence. Normally, those people would be allowed in to the US while their cases wind through the court system. But under Trump, the cruelty was the point.

Under Trump's "Migrant Protection Protocols," some 71,000 potential asylees were forced to remain in Mexico along the border in tent camps and shelters. Violence, kidnapping, rape, and disease were rampant. Thousands lived in tents with little or no access to facilities.
And that's not all. 27,898 asylum seekers who weren't allowed into the country had their asylum claims denied and received deportation orders ... because they didn't appear for their court hearings in the US.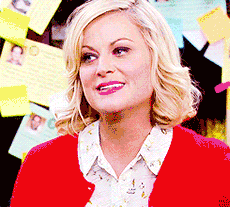 Protecting Venezuelans with TPS designation

Earlier this week, the Department of Homeland Security announced that it would be giving Venezuelan nationals Temporary Protected Status, meaning most Venezuelans already in the US will be able to stay here for at least 18 months.

TPS is a temporary legal immigration status given to people from countries experiencing extreme hardship. It allows them to remain in the country and obtain work authorization as long as they meet certain conditions.

DHS noted when announcing the designation that "extraordinary and temporary conditions in Venezuela [...] prevent nationals from returning safely, including a complex humanitarian crisis marked by widespread hunger and malnutrition, a growing influence and presence of non-state armed groups, repression, and a crumbling infrastructure."

Venezuelans who have been US residents since at least March 8 have 180 days to register for TPS status. They can also apply for employment authorization documents and travel authorization.
The Trump administration ended TPS protections for hundreds of thousands of immigrants. It's nice to see TPS once again being used for good instead of evil.

Undoing the terrible Trump nonsense

Unfortunately, a lot of the terrible shit Donald Trump did is going to take a while to unwind. Trump's immigration awfulness took many forms — executive orders, official rulemaking, and both official and unofficial DHS policies. According to the Migration Policy Institute, the Trump regime made nearly 1,000 changes to US immigration policy, basically all of them evil. ("Evil" might be our word and not theirs.)
At DHS, Acting Chad illegally ran the agency without ever being confirmed to the Senate until after both a federal court and Congress found it was fucking illegal. The Biden team is now apparently putting together a list of policies enacted by Chad to challenge in court because he was in his position illegally. If successful, this would be much easier than going through the long, tedious administrative process of changing federal government rules.

Getting rid of Trump and Stephen Miller's Nazi shit isn't going to be easy. After being sworn in, new DHS Secretary Alejandro Mayorkas said Trump and company had "dismantled" the entire US immigration system, noting,
"We did not have the facilities available [nor are we] equipped to administer the humanitarian laws that our Congress passed years ago," he said at a briefing at the White House last week. "We did not have the personnel, policies, procedures or training to administer those laws. Quite frankly, the entire system was gutted."
Babies in cages

In a stark reminder that administrations of both parties treat immigrants like garbage, the Biden administration has more than 3,250 children behind bars along the Mexico-US border.
Since January, there has been an influx of migrants — and particularly unaccompanied children — arriving at the US border. More than 1,300 of the kids were held in baby jail longer than the legal max of 72 hours. At least 160 were under 13. Some are as young as six.
And look, it seems like this is happening because of an influx of children showing up at the border and a lack of available facilities, not pure evil. We're in the middle of a pandemic. We have to help kids who show up alone at the border. It's not intentional cruelty, like it was under Trump. (At least at the very top. DHS, ICE, and CBP remain actively evil institutions.)

DHS "shelters" are basically long-term detention facilities by a different name. Some of these "facilities" are just big tents — that inspectors have already found are unsafe for children and unhealthy. They aren't licensed or inspected by anyone. This is NOT OKAY.
Most children who show up alone at the border come with the address and phone number of relatives already in the US. As soon as government officials do their vetting to make sure it's an actual relative or family friend and not human traffickers, that is where those kids should be. Not in cages or tents or jails or "shelters" that operate like jails.
Today, DHS and the Department of Health and Human Services made getting kids back to their families a little easier. Under Trump, DHS and HHS had signed a memorandum allowing information about sponsors to be shared with ICE. This made family members who were immigrants themselves afraid to come forward.

Now, the agencies are terminating the agreement "that undermined the interests of children and had a chilling effect on potential sponsors (usually a parent or close relative) from stepping up to sponsor an unaccompanied child placed in the care of HHS[.]"

Joint @DHSgov @HHSGov announcement: "termination of a 2018 agreement that undermined the interests of children and… https://t.co/Syr0wNa7Dq

— Molly O'Toole (@Molly O'Toole) 1615569403.0
Hopefully, this will help get kids out of baby jail and back in homes with families, where they belong. These are children. Children who are being traumatized every day they are treated like criminals instead of kids. One volunteer memo circulating showed how dire conditions remain in these facilities, saying, "DIAPERS ARE NEEDED EVERYWHERE."
So ... yeah

Some good, some bad, some ugly.

Because non-citizens can't vote, it's easy for politicians — yes, including Democrats — to ignore or attack them. Especially when the immigrants in question are poor and fleeing terrible things.

In a demonstration of this, an unnamed "former Obama official who is in touch with the Department of Homeland Security" actually whined to Politico this week about how hard things are for rich, white immigrants.
"The fact that European billionaire CEOs who have been vaccinated can't enter the U.S. but people can cross the southern border shows the lack of coherency of the policies of the administration," said a former Obama official who is in touch with the Department of Homeland Security.
WON'T SOMEONE THINK OF THE EUROPEAN BILLIONAIRES?!

But really ... can we just abolish ICE now?

[DHS-Montana Agreement / NYT / Politico / The Conversation]

Support striking Amazon workers this week instead of using our link to buy from them!

Jamie Lynn Crofts
Jamie Lynn Crofts is sick of your bullshit. When she's not wrangling cats, she's probably writing about nerdy legal stuff, rocking out at karaoke, or tweeting about god knows what. Jamie would kindly like to remind everyone that it's perfectly legal to tell Bob Murray to eat shit.