Biden & Obama: Will They Ever Agree About Springsteen's Later Work?
News
December 18, 2009 01:48 AM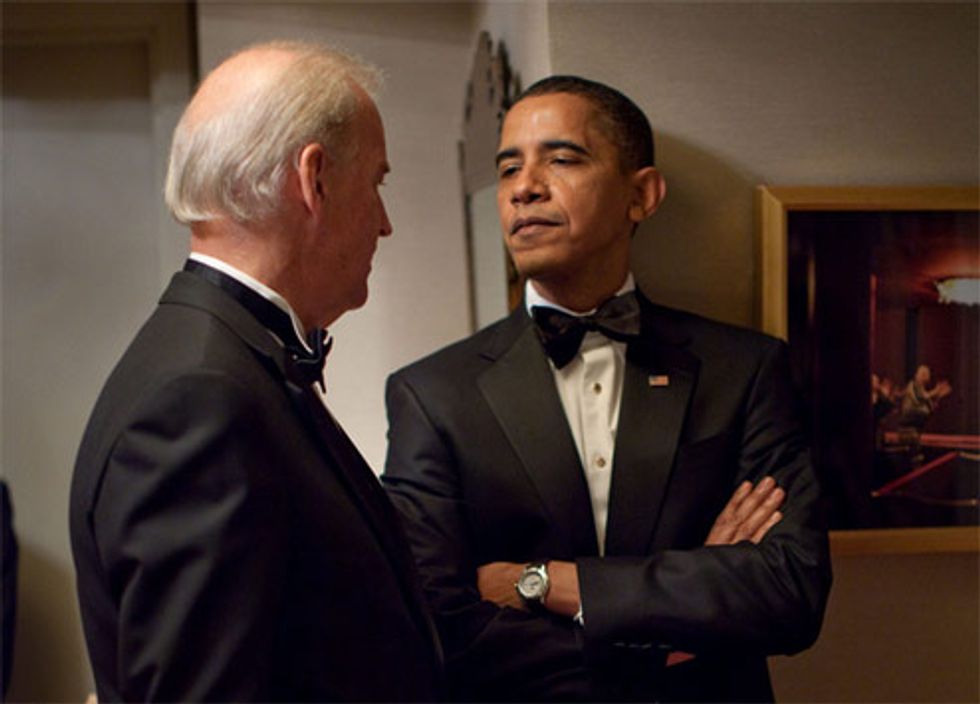 While you were eating the rest of that bag of chips and wondering whether to watch the teevee or stalk your ex on Facebook, Joe Biden and Barack Obama were dressed in evening clothes at the Kennedy Center, arguing the merits of recent work by Kennedy Center honorees Bruce Springsteen and Robert DeNiro. Biden's opinion? It's all fucking great.
---
Obama's view? "If both of these Guidos had expired by the mid-eighties, American Culture would've died with a little bit more class." Wait did he really say that? Oh right, no. [White House Flickr]