Biden Replaces 'Voice Of America' GOP Hacks With All The Journos They Fired
Media/Entertainment
January 26, 2021 01:34 PM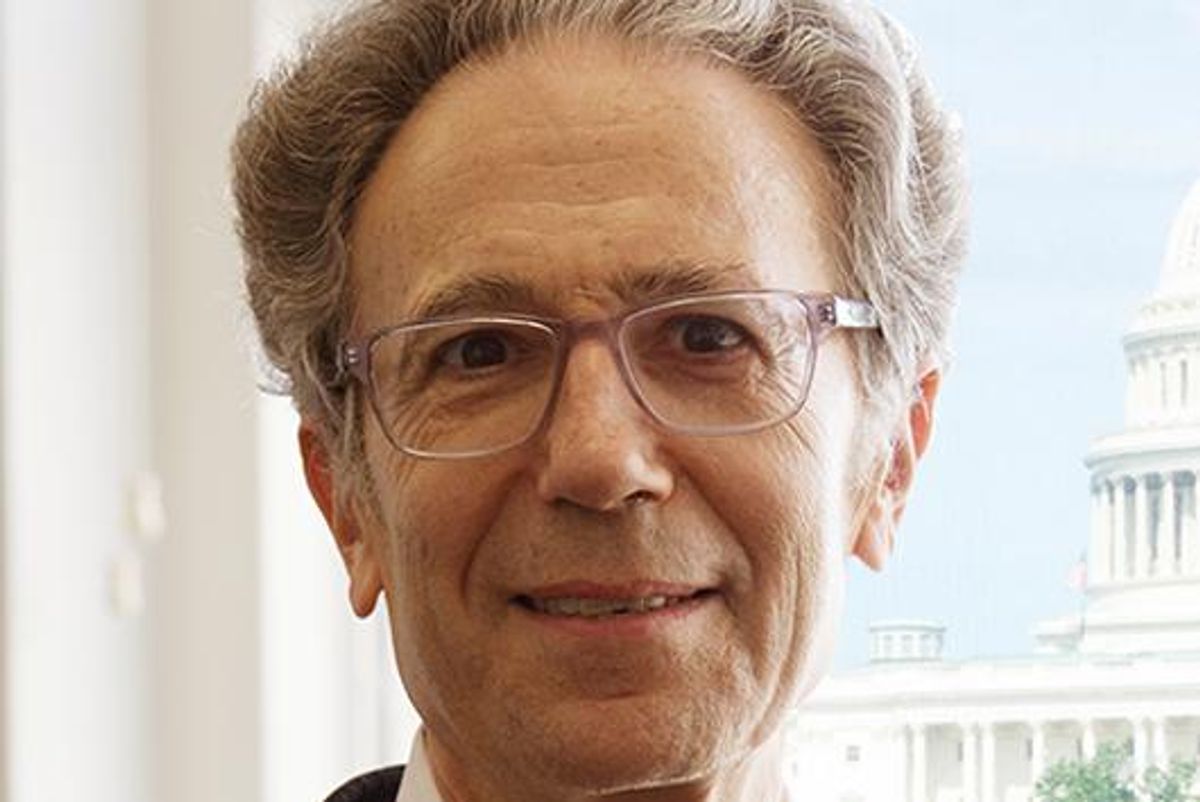 Just moments after being sworn in, President Joe Biden demanded the resignation of Michael Pack, the Bannon ally Trump dispatched to the United States Agency for Global Media, the parent agency of Voice of America and our other international radio networks, with the mission of murdering them dead. And not a moment too soon!
During Pack's disastrous tenure, he systematically gutted the senior leadership, tore down the firewall protecting journalistic integrity, launched a witch hunt against reporters for supposed anti-Trump bias, and squandered millions of dollars in legal fees in an attempt to justify it all. He will not be missed.
---
Pack, a conservative documentary filmmaker, was never coy about his plans. "My job really is to drain the swamp, to root out corruption and to deal with these issues of bias, not to tell journalists what to report," he toldThe Federalist podcast in August. And while that last bit might have been a wee fib — one of his first orders of business was to rescind the "firewall" rule protecting newsrooms from political interference, and he reportedly tried to get VOA reporter Steve Herman fired after he reported that Mike Pence refused to wear a mask on a visit to the Mayo Clinic last spring — Pack was dead serious about using USAGM "to support the foreign policy of the United States," rather than its statutorily mandated role of promoting actual factual good journalism.
Once in, Pack immediately embarked on a firing spree. He fired the USAGM board. He fired heads of VOA, Radio Free Europe/Radio Liberty, and the Middle East Broadcasting Networks. He declined to renew the visas of 30 international journalists, regardless of the danger they might face if forced to return to their home countries after working for the American government. And he fired much of the senior leadership, muttering darkly that the agency would be "a great place to put a foreign spy."
In their place he installed a ragtag band of wingnut hitmen. VOA reports:
Pack received some outside support for his vision for the agency, including from two former employees. Ted Lipien, who until recently was editor of a blog frequently critical of the agency's past leadership, and [Robert] Reilly both said Pack was taking action to address long-standing issues.

In December, Pack appointed Reilly to lead VOA and Lipien to RFE/RL, and on Jan. 19 announced new conservative members for the network boards, including Roger Simon, a contributor to The Epoch Times who falsely described January's deadly insurrection at the U.S. Capitol as a "false flag" operation, and Christian Whiton, who has defended Russia's annexation of Crimea.
Robert Reilly, author of such books as "Making Gay Okay: How Rationalizing Homosexual Behavior Is Changing Everything" and "The Closing of the Muslim Mind," became head of the VOA itself, with former Redstate blogger Victoria Coates heading up Middle East Broadcast Networks. What a winning team!
Six USAGM executives filed a whistleblower complaint in September, after which they found themselves fired or demoted on the basis that their security clearances had been "improperly adjudicated." They've since sued, but in the meantime, there's yet another whistleblower complaint that says Pack hired white shoe law firm McGuire Woods to comb through the whistleblowers' emails looking for post hoc justification for their removal. The US government has its own lawyers, but Pack spent upwards of $2 million on a no-bid contract to justify going after civil servants, most of whom had spent decades at the USAGM.
Topping it all off, DC Attorney General Karl Racine has sued to seize $4 million which he alleges Pack routed through his non-profit charity to his for-profit media production company.
Helluva record!
But this is a nicetimes story, so ...
Pack has been replaced with Kelu Chao, who spent four decades at USAGM and understands it's not a cheap propaganda tool. Chao immediately fired Reilly and his deputy Elizabeth Robbins, who just this month demoted White House correspondent Patsy Widakuswara after she dared to ask Mike Pompeo a question. Yolanda Lopez, a former VOA news director, takes over as acting agency head, and Widakuswara is back at the White House.
Lipien and Coates are both out, as is the former head of the Idaho Republican Party, Stephen Yates, who had been leading Radio Free Asia. Chao also named new directors for the corporate boards of Radio Free Europe, Radio Free Asia, and Middle East Broadcasting network.
So much for the fear that Biden would be cautious about taking on the trolls Trump tried to embed to ratfuck federal agencies long after he was gone.
It's a lot. If you want someone to tell you all about it in three minutes, NPR's David Folkenflik, who's been all over this story from the jump, has got you covered. But TL, DR? The Biden administration is trying to right this ship, and they're not spending a lot of time trying to justify the firing of obvious, bad faith political hacks. They're not tweeting; they're not standing Jen Psaki up in the briefing room to attack the previous administration and praise the new king; they're just putting their heads down and getting shit done.
It's a beautiful thing.
Follow Liz Dye on Twitter RIGHT HERE!

Please click here to support your Wonkette. And if you're ordering your quarantine goods on Amazon, this is the link to do it.
Liz Dye
Liz Dye lives in Baltimore with her wonderful husband and a houseful of teenagers. When she isn't being mad about a thing on the internet, she's hiding in plain sight in the carpool line. She's the one wearing yoga pants glaring at her phone.