'Big John' Cornyn Simply Does Not Care For This Sotomayorian Name-Calling
News
May 29, 2009 09:35 AM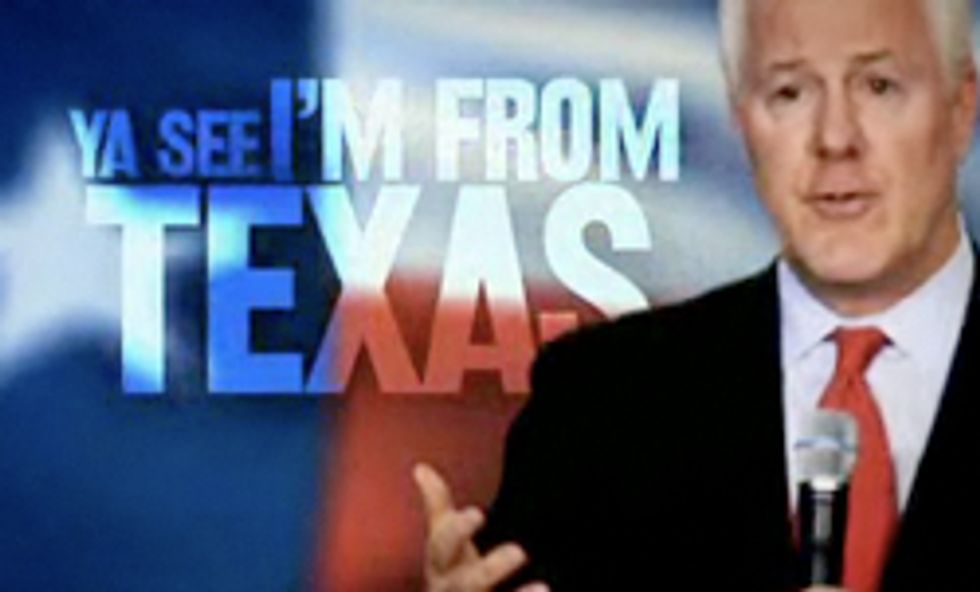 These days you can tell which Republicans would like to keep their jobs as elected officials and which ones just want to make a living bleating on the talk radio by how they have reacted to the Sotomayor nomination. With no irritating constituents to answer to,Tom Tancredo, Newt Gingrich, and Rush Limbaugh have all gone Full Crazy, while people like Texas Senator John Cornyn have demonstrated a troubling lack of zeal by not shouting RACIST LA RAZA ABORTIONIST LESBIAN for the past 72 hours.
---
Here's what Cornyn had to say the other day about Limbaugh and company:
"I think it's terrible," Sen. John Cornyn, the chairman of the National Republican Senatorial Committee, told NPR's "All Things Considered" Thursday. "This is not the kind of tone any of us want to set when it comes to performing our constitutional responsibilities of advise and consent."
Why, it's as if he represents a state with a large Hispanic population! Sellout.
Top Republican calls Limbaugh, Gingrich comments 'terrible' [Political Ticker]