Bill De Blasio Spurns The Irish To Hang With The Gays And The Drag Queens On St. Patrick's Day, Impeach
News
February 28, 2014 12:22 PM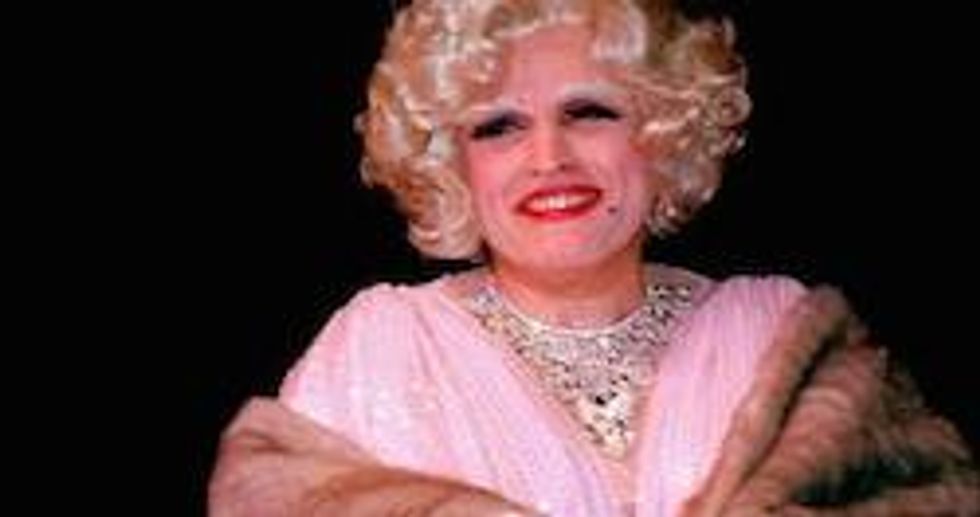 Earlier this month, New York mayor Bill de Blasio said he wasgoing to skip the drunkest parade ever, the NYC St. Patrick's Day Parade, because that parade will let the gays be marchers as long as they don't in any fashion say that they are gay, because ewwwww. Both Rudy Giuliani and Michael Bloomberg had merrily marched along, so it was a mildly big deal that de Blasio was going to decline the honor of dodging Irish puke all day. Yesterday, de Blasio upped the ante and said not only was he not going to march in the big parade, he was instead going to roll over and hang out with the gays and the drag queens and the degenerates instead.
---
Instead of the 5th Avenue parade, Mayor de Blasio, City Council Speaker Viverito along with countless other notable New York politicians, will be marching in the LGBT inclusive "St. Pat's For All" Parade in Queens.
OH SNAP! YA BURNT, ST. PATRICK'S DAY PARADE.
At the Big Gay Homo Parade, de Blasio will rub shoulders with drag queens like Ireland's delightfully monikered "Panti Bliss," who is something of a Big Deal in Ireland right now after giving a lovely speech about homophobia in Dublin's famed Abbey Theater.
Are wingnuts going apeshit over this? Oh hell yes. King Culture Scold Bill Donohue, head of the Catholic League, was already mad just because De Blasio wasn't marching, but de Blasio's added step of marching with the gays is sending them into full poutrage.
In the controversy over the New York St. Pat's Parade you find the actual root angst of "Gay Rights" and it's nothing to do with gay per se' it's all about a leftist viewpoint.

You see, in the St Paddy's day parade, New York organizers welcome gay participants. Gay people are not barred from participation, they are actually welcome. The problem for the liberal left is the parade organizers want the emphasis on Irish celebration.

The parade folks don't want a gay parade with an Irish theme, they want an Irish parade with an Irish patriotic theme; and the radical-left just isn't ok with that.
Hmmm. That argument would make sense, conservodude, except for the fact that other people are allowed to carry signs identifying themselves, and you're not worried it becomes a police parade with an Irish theme. Try more better, conservatives!
Ooh, tiny ragebear Republican Congressman Michael Grimm thinks this is a bad career move and who better to give advice about that than the dude that menaced a reporter on camera for all the world to see?
We do not live in New York, so we do not have to decide which drunken Irish shebang we'd choose to attend, but we can bet the gheys will have better outfits.
[GLAAD/Irish Central/NYT/Conservative Treehouse/New York Daily News/