Bill Kristol Would Have Liked John McCain As Nobel Peace Recipient
News
October 09, 2009 05:54 PM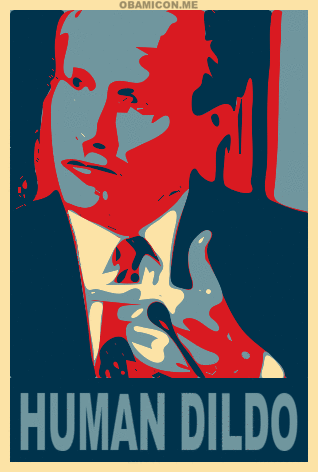 War-loving Bill Kristol -- inhisterrifying "Quick take from The Post's opinion writers" -- thinks that it is so hilarious for Barack Obama to receive and accept the Nobel Peace Prize that he need not even write about how hilarious it is, it is just that hilarious. He has a better suggestion for a recipient, though, and that would be the person who loves war most of all: "We could note that, if the Swedes Norwegians wanted to give the Nobel Peace Prize to an American, it would have been been better to give it to Sen. John McCain for having the guts to push through the surge in Iraq, which has brought relative peace to that country. But that would be overkill. The choice is so self-evidently Not a Parody that no explanation is required or possible." Oh, pardon moi -- "ha and/or ha." Now he will have his afternoon tea.
---
If you are confused about how you are supposed to feel with regards to Obama's prize, Spencer Ackerman sounds reasonable here:
But turning it down would be a slap in the face to an international community that is showing, in the most generous way possible, that it wants the U.S. back as a leading component of the global order. The issue is not Barack Obama. It's what the president represents internationally: a symbol of an America that is willing, once again, to drive the international system forward, together, toward the humane positive-sum goals of peace and disarmament. The fact that Obama hasn't gotten the planet there misses the point entirely. It's that he's beginning, slowly, to take the world again down the path.
In other words: they are still gay for us, for whatever reason.
Not a Parody [Washington Post]
It's Not the Achievements. It's the Journey Itself. [Washington Independent]