Blago Is Blacker Than Obama, Because His Father Owned A Laundromat
News
January 11, 2010 09:45 AM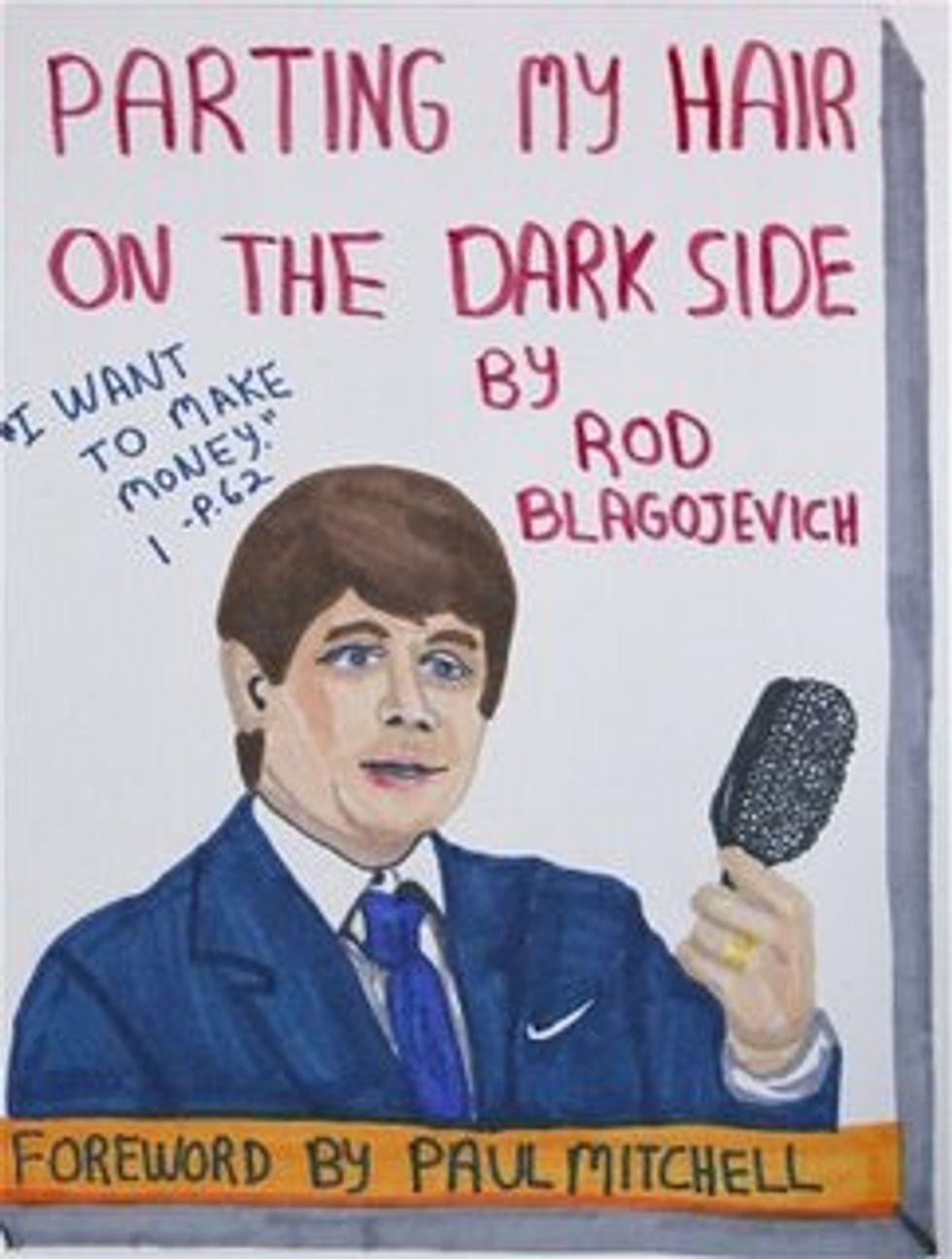 Rod Blagojevich, theElvis impersonator and Skyped-in reality TV star who became the most trenchant racial humorist since Richard Pryor, made a very bold statement the other day! He said that he was "blacker than Barack Obama," which greatly offended the nation's first black president (Bill Clinton).
---
It's been a few months since Blagojevich made it out of the "Police Beat" section of the Chicago papers, and Harry Reid can't have all the fun when it comes to making awkward racial remarks! So:
Ousted Illinois Gov. Rod Blagojevich says he's "blacker than Barack Obama" and tells Esquire magazine that he was a real person in a political arena dominated by phonies.

Blagojevich, referring to the president as "this guy," says Obama was elected based simply on hope.

"What the (expletive)? Everything he's saying's on the teleprompter," Blagojevich told the magazine for a story in its February issue, which hits newsstands Jan. 19.

"I'm blacker than Barack Obama. I shined shoes. I grew up in a five-room apartment. My father had a little laundromat in a black community not far from where we lived," Blagojevich said. "I saw it all growing up."

The White House refused to comment.
It will be so fantastic when he gets his own teevee show where he plays a kind of wild cop with a good heart but an unfortunate tendency to say racisty things, and Michael Steele plays his straight-arrow partner who just rolls his eyes every time Blagojevich says "badonkadonk."
In interview, Blagojevich claims he's 'blacker' than Obama, persecuted by law enforcement [AP]