Bless This InfoWars Idiot's Fucking Heart, As He Just Found Out Hitler NEVER DIED!
News
November 02, 2017 04:50 PM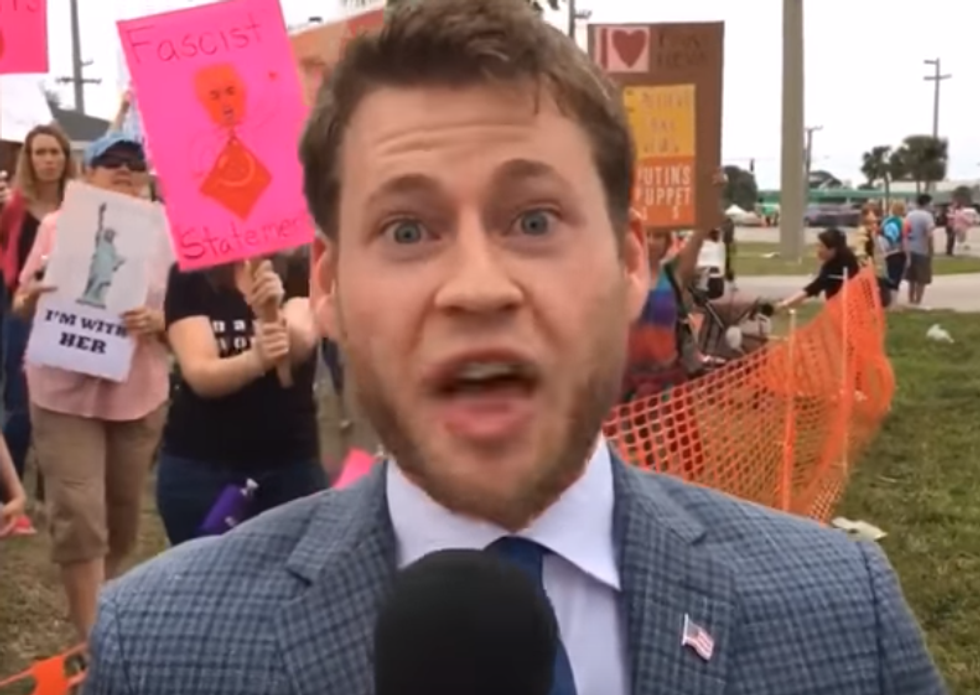 Alex Jones's Mini-Me
---
Meet Owen Shroyer, a young InfoWars dipshit who guest-hosted the Alex Jones program on Thursday, we guess because Jones was off getting his nipples waxed with molten Texas barbecue sauce. Usually, Shroyer is a man-on-the-street type "reporter," out there doing the thankless work of stickin' it to the liberals day in and day out. But not today! He's sittin' in the big chair like the big boy he is.
Young Master Shroyer opened the show by explaining he is upset about the LIES. The Las Vegas massacre was a false flag and JFK never even existed and also, did you know Adolf Hitler is still alive? It's true! He's eating a late brunch right now and then he's going to watch Netflix, because EXTREMELY OLD PEOPLE LIKE HITLER get to do whatever they want all day, like hipsters.
Passing the mic to Shroyer:
Evan Hurst
Evan Hurst is the managing editor of Wonkette, which means he is the boss of you, unless you are Rebecca, who is boss of him. His dog Lula is judging you right now.
Follow him on Twitter RIGHT HERE.